I envy celebrities, especially the really fashionable ones who get invited to fashion shows during Fashion Week season. They get to see collections firsthand and up close. I wonder how it would feel like to be in the front row of, say, a Chanel show. Probably completely surreal, right?
Speaking of which, Fashion Week in New York is in full swing at the moment, and one of the first designers to put out her fresh line-up for fall/winter 2014-2015 is Rebecca Minkoff.
Minkoff has a strong cult following in Hollywood, so it wasn't a surprise to find her front row filled with familiar faces — such as AnnaSophia Robb, Anna Kendrick, Bella Thorne, Carrie Underwood, Louise Roe, and Victoria Justice. Of the six, however, Victoria and Louise got my undivided attention. The two were decked in statement-making knee-high gladiator sandals for the occasion. Victoria's pair was in classic black, while Louise's sandals were in printed pink.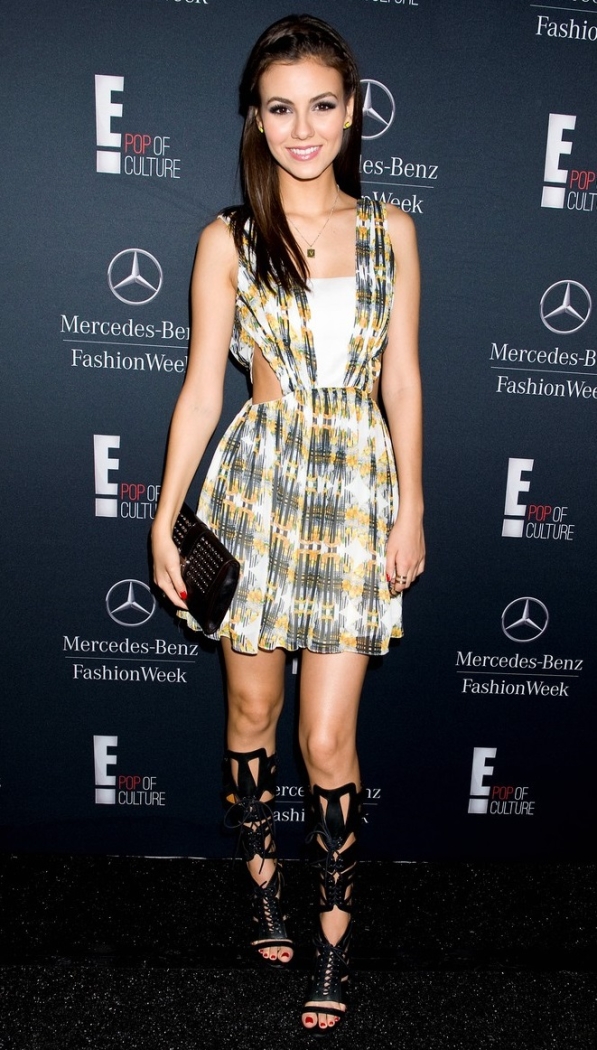 Victoria Justice wears a printed cutout dress with knee-high gladiator sandals from Rebecca Minkoff to the designer's presentation during New York Fashion week, February 7, 2014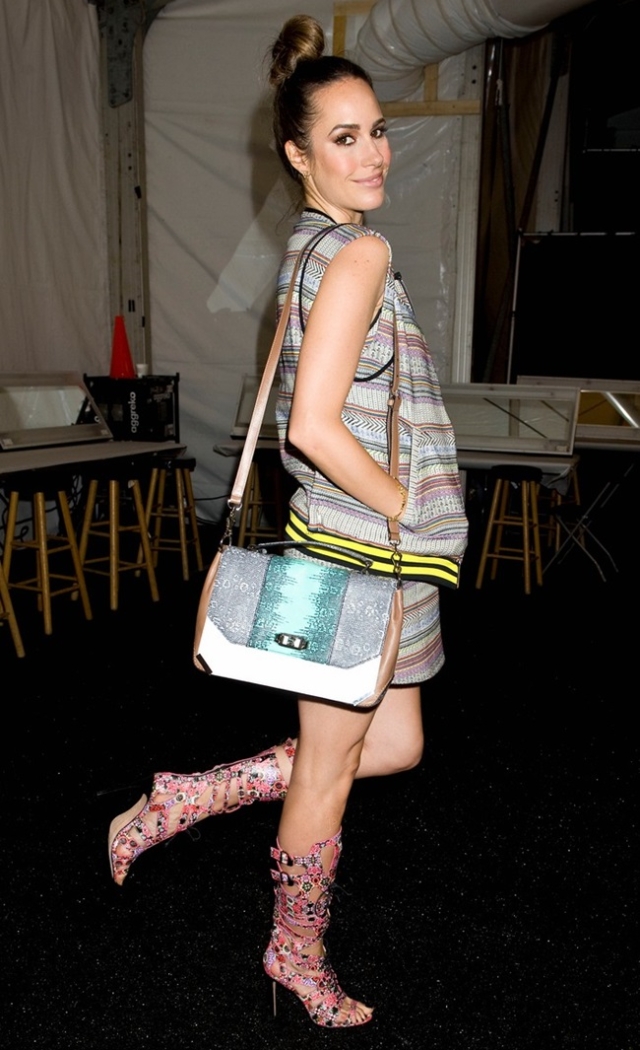 Louise Roe flaunts her printed Rebecca Minkoff Rita Gladiator Sandals during New York Fashion Week, February 7, 2014   
W-O-W. How do you like their seriously strappy sandals? Do you approve?
I'm not sure if I can relate to the look, but I have to admit, both wore their knee-high gladiator sandals well. I'm partial to Victoria's black pair, but only because I find the floral over the top already. What about you, can you rock those sandals?
While we're on topic, how about we do a little showdown on these two. Who looks better in her knee-high sandals, Victoria or Louise?
By the way, I'm sure you've already figured out that both women wore Rebecca Minkoff from head to toe for the event. The attention-hungry sandals, in particular, are called "Rita". The printed versions aren't available online, but you can score the black pair (same as Victoria's) for $525 if you're interested.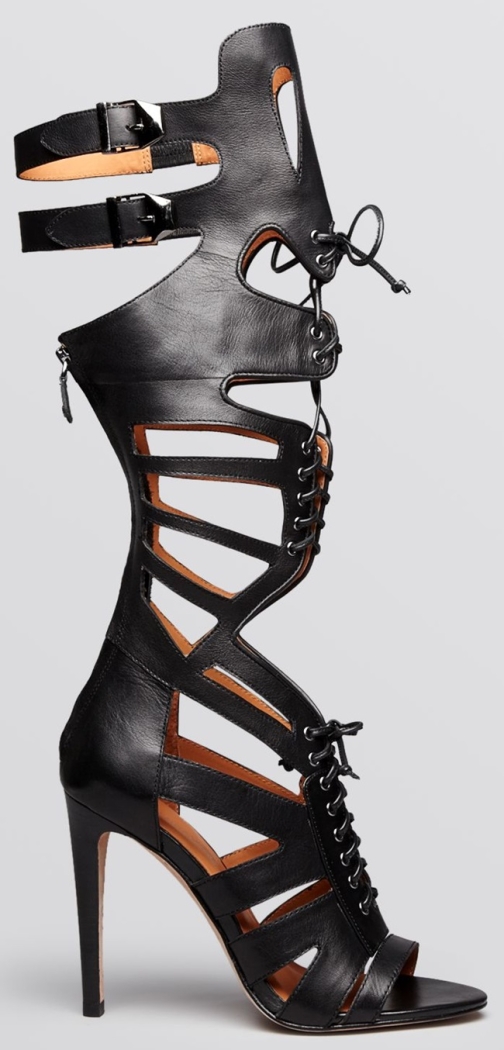 Rebecca Minkoff Tall Rita Gladiator Sandals, $525