Did you catch the Kids' Choice Awards last Saturday? How did you find the fashion on the orange carpet?
I rather enjoyed watching the teen starlets put their best designer threads (and heels) forward at the event. And if I had to pick a best-dressed gal for the occasion, I'd go with Victoria Justice. The Victorious cutie looked immensely stunning in a colorful strapless Versace number that spoke so much of spring. Her makeup was flawless and the way she styled her brunette locks in a sideswept manner really highlighted her pretty face. But what I liked even more were the heels she used to cap off the outfit. They were classic black peep-toe pumps, but with a little bit of glam-gold twist to them.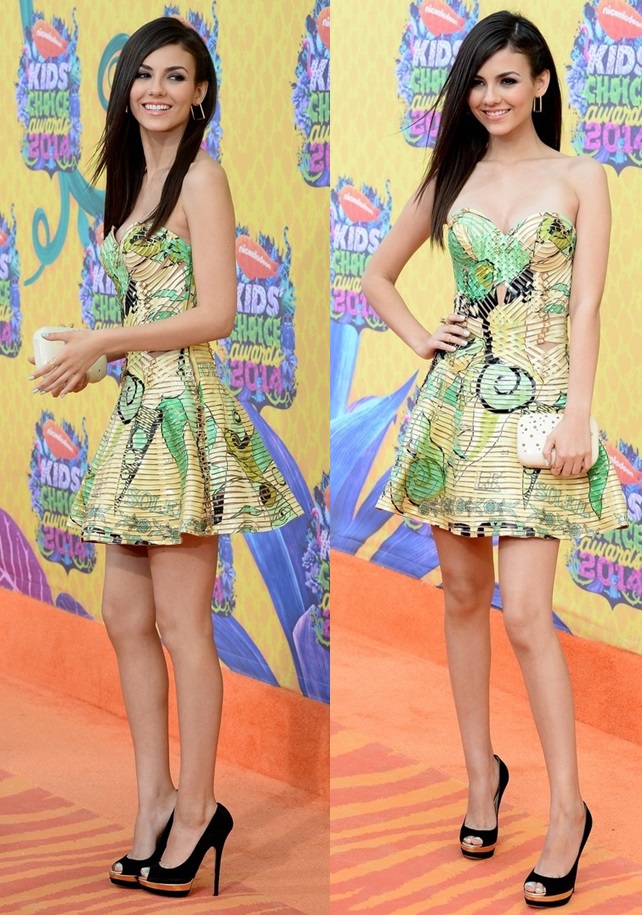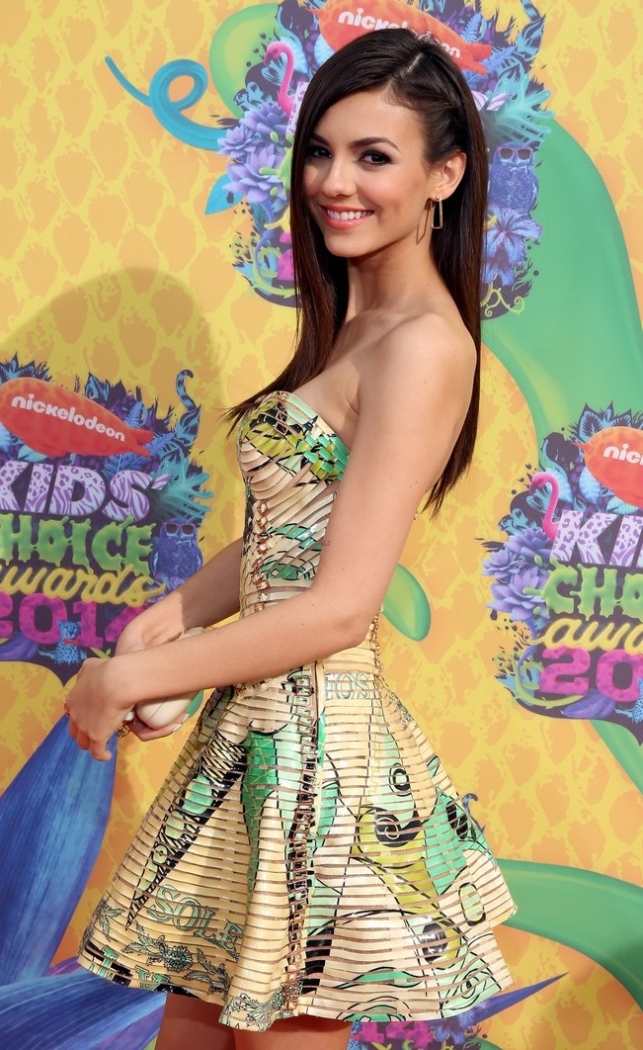 Victoria Justice attends the 2014 Kids' Choice Awards held at the USC Galen Center in Los Angeles, March 29, 2014
Doesn't Victoria look gorgeous? She's perfection here, I swear.
The dress really suits her. It's sexy, young, and fresh. And of course, her shoes look to die for. I'm loving the glam gold details. If you look closely, they're super high (I'm guessing at least 5 inches). Can you ID her pumps?
On Victoria are actually a pair of Jimmy Choo heels (well, no wonder they look awesome!). I couldn't find the exact pair online, but a similar style with shorter heels can be found over at Bluefly. The pair is called "Meringue". It features 4-inch tall self-covered stilettos, gold-detailed platforms that are about one inch thick, and soft suede leather uppers that are simply plush and perfect for dressier outfits like Victoria's printed frock.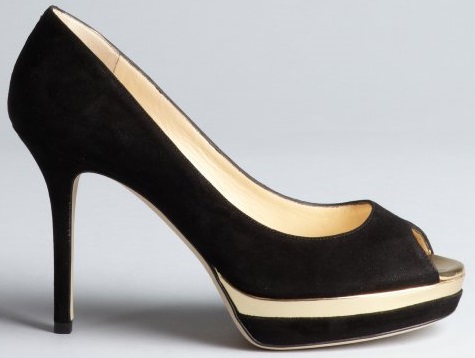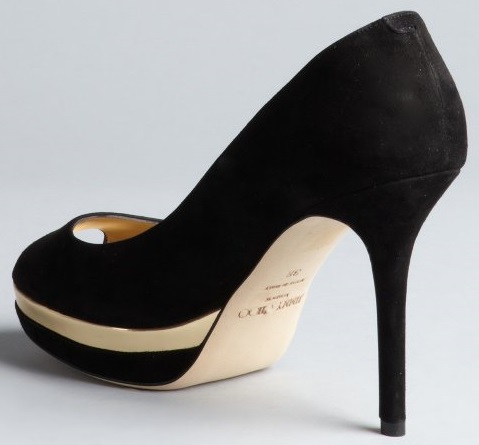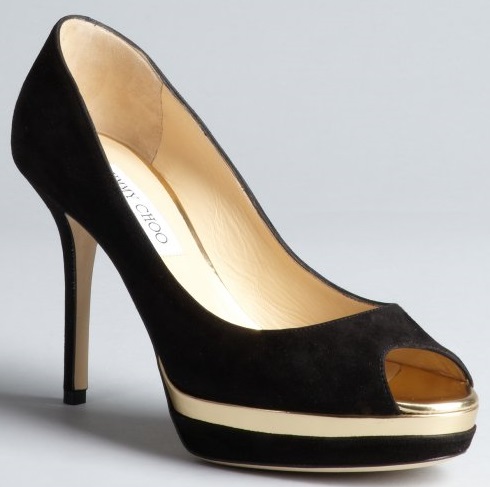 Jimmy Choo Meringue Peep Toe Pumps, $589.50 (was $775) 
If you're a 9.5 and you want these shoes, you're in luck because that's pretty much the only size left. I wasn't able to find a similar-but-much-cheaper style for this one, but if you fancy the glamorous gold-and-black combination, I recommend you grab the Truth or Dare Naze pumps. These shoes feature towering 5.5 inch tall heels, 2-inch thick platforms for support, and gold trimmings all over.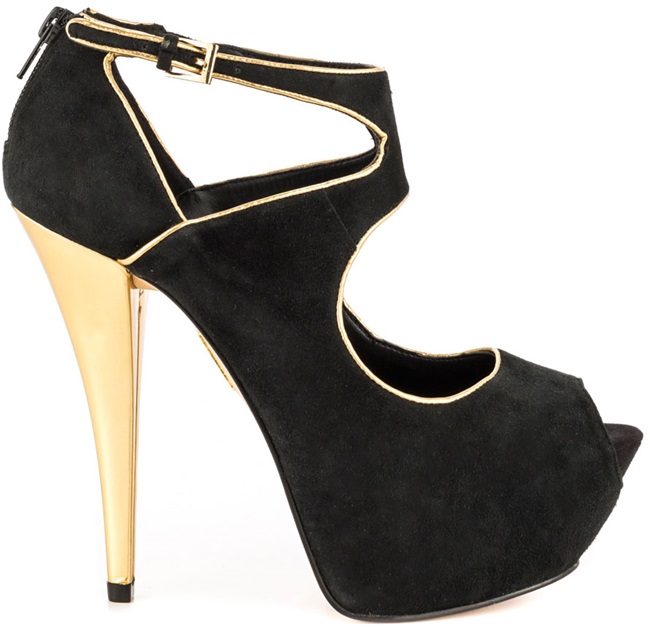 Truth or Dare Naze Pumps, $100
Nice, right?
The Naze retail at an affordable $100 so these pumps are definitely worth considering. Pair them with a printed floral strapless fit-and-flare dress to steal Victoria's look.