Disney and Nickelodeon are like factories that produce hot young beautiful females. Would you agree to this analysis?
I mean, we can all trace it back to, say, Britney Spears and Christina Aguilera (during their hay day). And if you want more names, here's a list — Hilary Duff, Lindsay Lohan, Selena Gomez, Demi Lovato, Vanessa Hudgens, Ashley Tisdale, and Emma Roberts. Of course, they've all grown up and moved on with their respective careers (or lack of it).
Today, we have Bella Thorne and Zendaya Coleman from Disney, and Miranda Cosgrave and Victoria Justice from the Nick channel. I think red-haired Bella is very pretty. But Victoria Justice has the complete package. She's the queen-of-the-moment. She's sexy, stunningly beautiful, and very striking. And like other young stars in Hollywood, she didn't miss flaunting some skin while at the Coachella Music Festival this week.
Victoria, along with her sister, Madison, hung out with Cody Simpson at the Hard Rock Hotel Party held during the festival yesterday (April 19). For the session of music and boho fashion, Victoria slipped into a pair of short denim cutoffs and paired the piece with a black cropped top that showed off her toned tummy. Her add-ons included a statement necklace, a floppy hat, a sheer fringed cover-up, and an equally fringed pair of boots. The look was downright sexy and I have no doubt she turned heads at the event.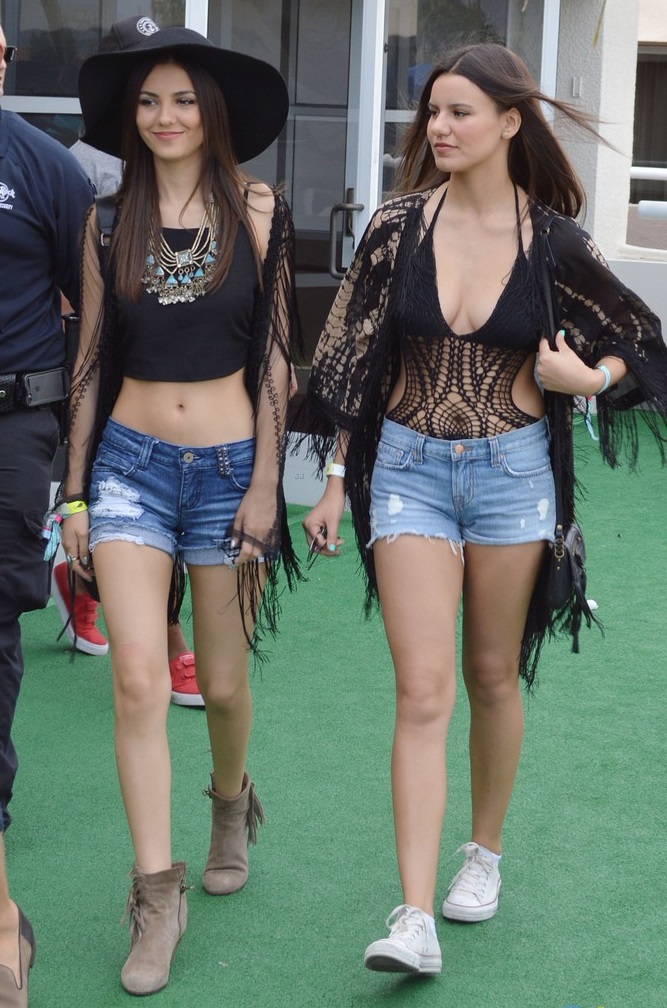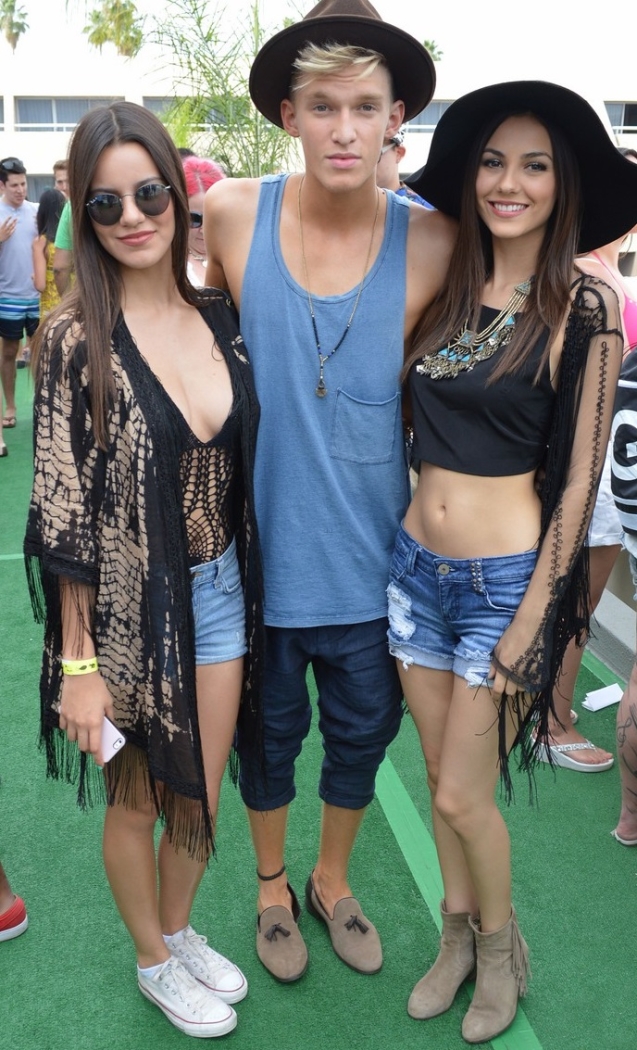 Victoria Justice and her sister Madison hang out with Cody Simpson during the 2014 Coachella Music Festival, April 19, 2014
How do you like Victoria's Coachella style? Do you fancy it or do you prefer her sister's outfit of crocheted bodysuit worn with denim jeans and a kimono?
I think Victoria nailed the look fabulously. Fringe-on-fringe isn't something I go for, but I think the combination actually looks good on her. Can you pull off her outfit and get away with it without looking overdecorated with fringes?
I have yet to get the details on Victoria Coachella ensemble, but from the looks of it, her fringed boots appear to be from Sam Edelman. Check out the Louie Fringe Boots below. These shoes feature scalloped panels at the shafts and fringes that run along the sides — just like Victoria's pair. They also come with folded cuffs that you can easily unfold (similar to the way Victoria wore the boots). The squarish heels on these boots are just 2.25 inches tall so they're very comfortable to walk in.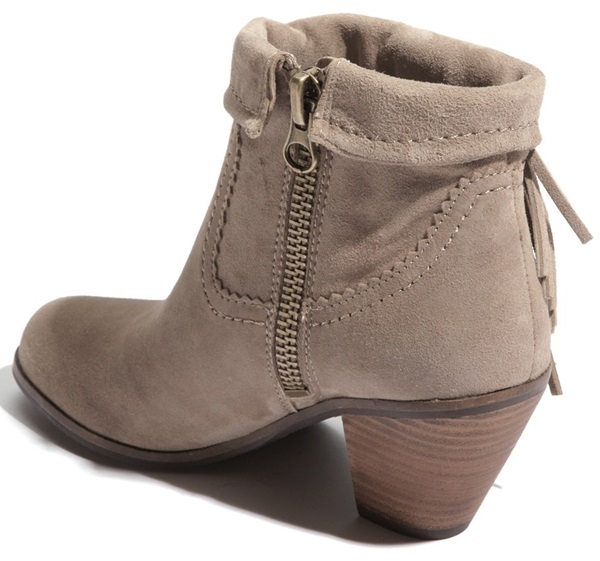 Sam Edelman Louie Fringe Boots, $160
If you fancy the Louie from Sam Edelman, or you simply want to steal Victoria's style, then I suggest you grab the boots. They retail at an affordable $160 so they're not too painful on the pocket.