Have you even seen Victoria Beckham rock a pair of chunky shoes?
I bet you haven't. I'm so used to seeing her in sleek pointy pumps or open-toe heels that I can hardly associate her with bulky footwear. Interestingly, Victoria somehow wanted to surprise everyone when she stepped out for a date with Becks last Sunday in a pair of really thick platform sandals. The shoes were rounded at the toes, came with two wide straps, and were wrapped in velvet. She used the chunky heels to cap off a ladylike midi  skirt and a military-inspired jacket.
Honestly, the footwear choice was the most unexpected part of her outfit. It really took me off guard because the silhouette was very un-Victoria, if you know what I mean.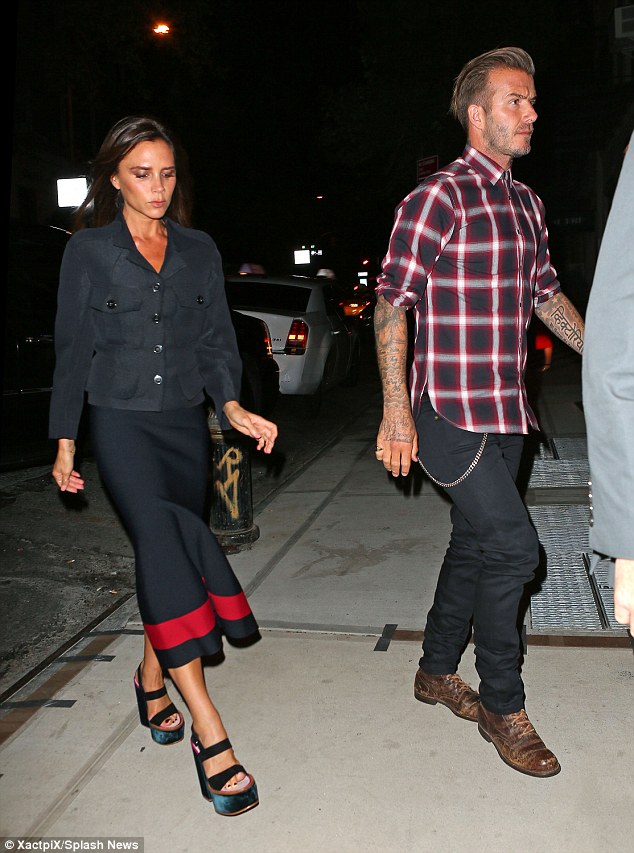 Victoria and David Beckham step out for a dinner date in New York City on Sunday, September 7, 2014
So do you think Victoria looks good in chunky platform sandals, or do you think she should stick to her pointy shoes and sleek stilettos?
I think the sandals look promising, but I also think they will look better on someone else. Posh, er, Victoria should stick to her tried and tested formula. She looks good in figure-skimming shifts, all-black outfits, and sophisticated heels, so that's what she should keep on wearing. Although I guess veering away from the norm — such as wearing the chunky pair — once in a while won't hurt.
In case you're wondering where Victoria scored her whole date-night attire, that would actually be from her very own spring 2015 collection. Yep, it's straight off the runway. She presented her line-up during New York Fashion Week over the weekend and it's one of the looks she put out. A lot of the critics found her silhouettes unexpected, but I guess that's a good thing.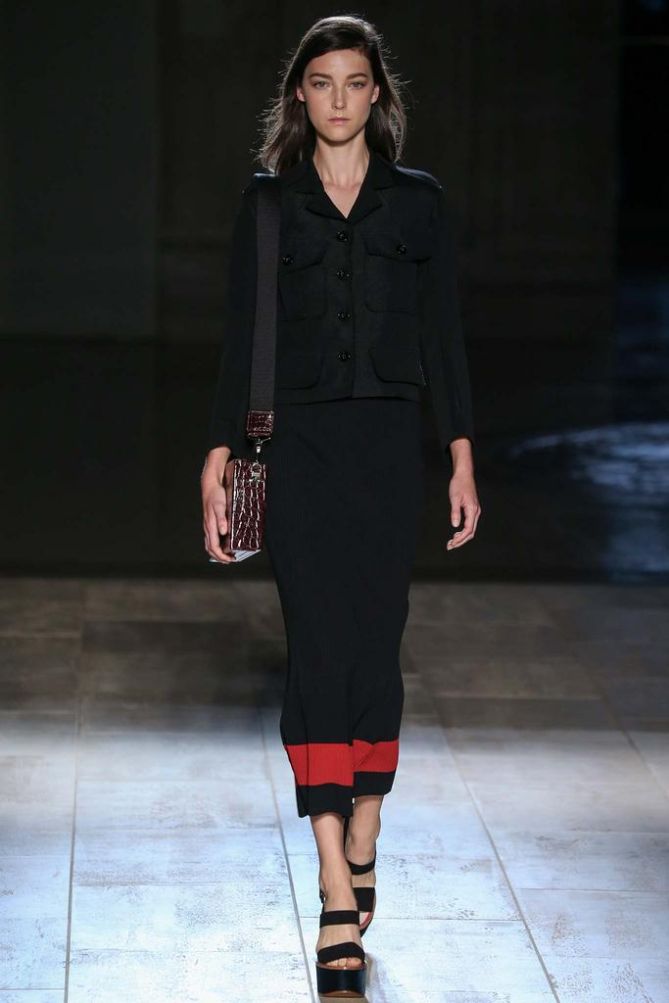 Victoria Beckham Spring 2015 Runway Look
If you like Victoria's chunky platform sandals, you'll need to wait a good while before you can get your hands on a pair. However, you're also free to try out other styles, such as these platform heels from Shellys and Aldo. Pair your choice with a midi skirt and cropped jacket to steal her look: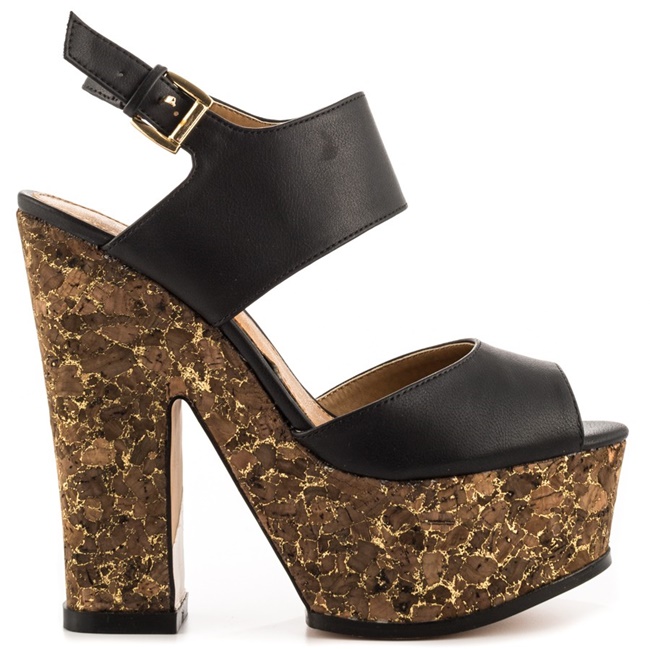 Aldo Jeraylla Sandals, $70 (was $80)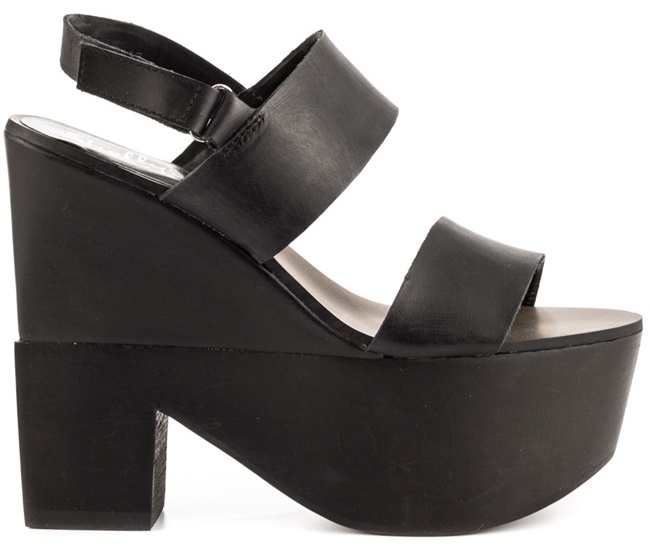 Shellys Valbruna Platform Sandals, $150