I'm so used to seeing Victoria Beckham in classic pieces that to find the fashion designer in anything but, actually feels exciting.
Last Thursday, she was spotted checking the progress of her soon-to-open store in Mayfair, London in a pair of bold leopard-print pumps. The style icon used the heels to cap off a business-casual attire consisting of dark jeans and a long-sleeved silk blouse. In keeping with the dress code, she draped a blazer over her shoulders, then teamed the ensemble with a structured purse and black-rimmed eyewear.
Wearing leopard-print pumps may seem normal to some of you, but we're talking about Victoria here. Usually, she finishes her outfits with classic (one-color) stilettos or boots. This latest footwear choice is  no doubt buzz worthy because it's a deviation and very much unexpected.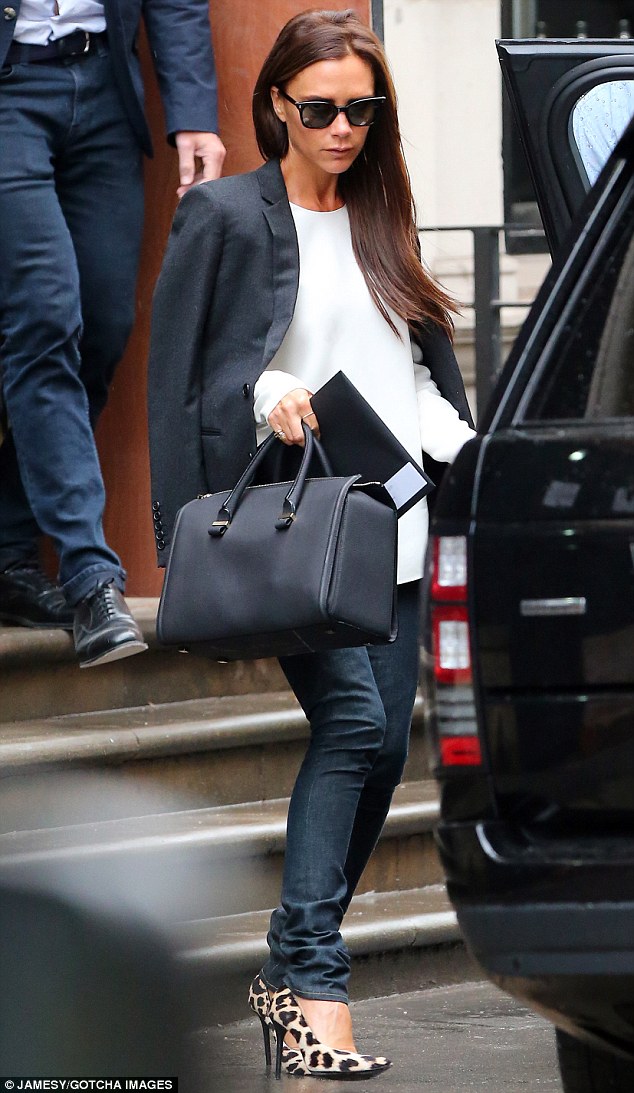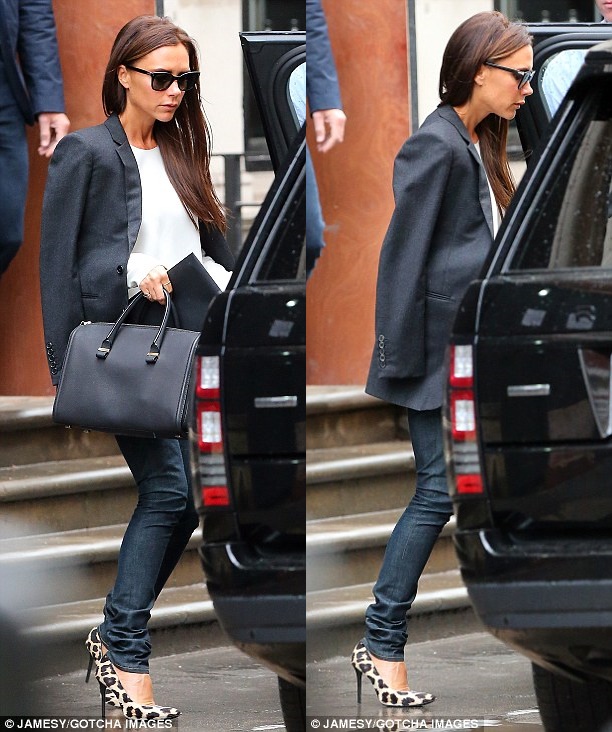 Victoria Beckham checks on the progress of her soon-to-open store in Mayfair, London, on August 14, 2014
Wearing leopard print is a great way to infuse drama into an outfit. It can add an element of surprise to an otherwise boring or ordinary-looking ensemble. A bag or a pair of shoes are usually the most common choices to consider when it comes to this styling trick, but accessories like scarves will give the same effect as well.
Victoria's catty pumps are reportedly from Giuseppe Zanotti, but they're not available online. Below is an alternative from Alexander McQueen that you can consider if you want a pair. These shoes feature 4-inch-tall heels and leopard-print calf hair uppers. Price to own is a discounted $517 (from a high $1150):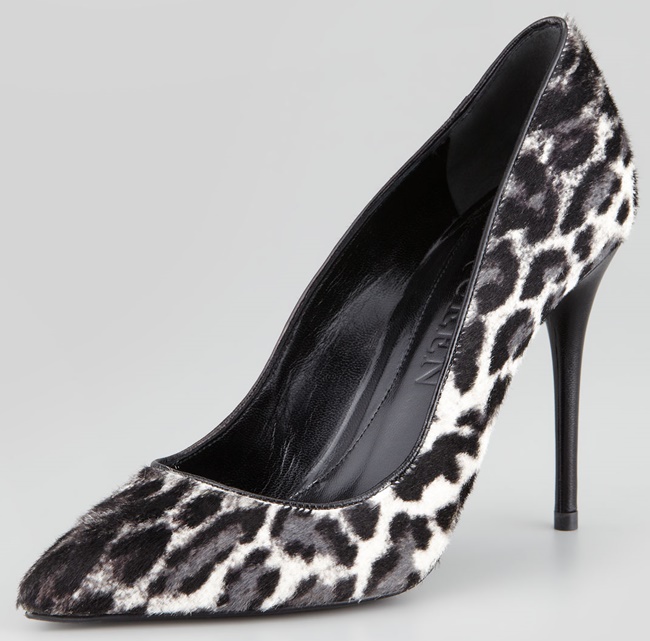 Alexander McQueen Leopard Print Calf Hair Pumps, $517 (was $1150)
If you're on a tight budget, you can easily score similar styles for much less, like these options from Ivanka Trump and Type Z. Wear any of these choices with blue skinny jeans, a white blouse, and a black blazer to steal Victoria's business-casual style: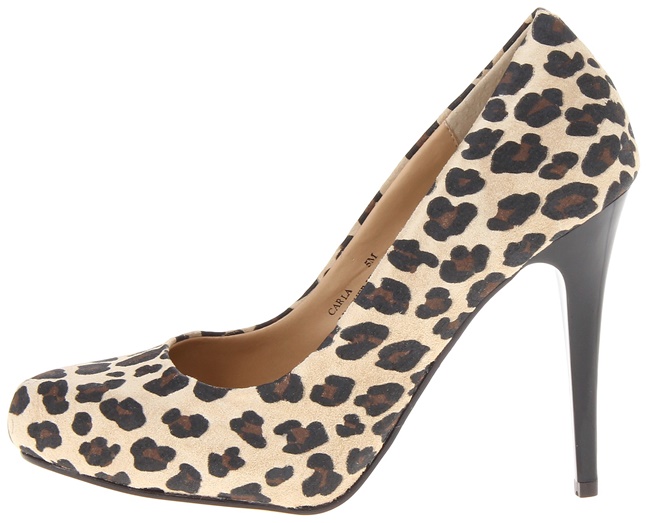 Type Z Carla Leopard Print Pumps, $52 (was $69)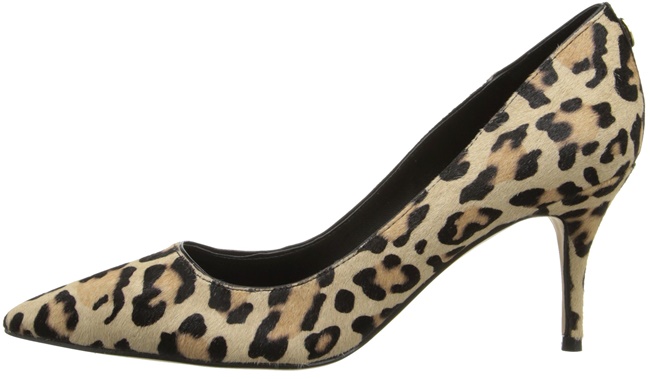 Ivanka Trump Tirraly Leopard Print Pumps, $120