Here's a little secret I'd like to share with you — I'm not into Yosi Samra flats. I know they're super comfy and all, but for some reason, they make me look shorter than I already am. Or to be more specific, they make my legs look like they've been chopped off.
Yes, I'm vertically challenged (sadly, just 5 feet tall), and I'm extra tiny to the point that I can fit into clothes from the kids department (I am, unfortunately, just 85 pounds), so I try my best to dress in such a way that I look taller than my actual height.
Why am I talking about this?
Well, you see, I found these pictures of Vanessa Hudgens sporting some Yosi Samra Croc-Embossed Loafers recently. She paired the slip-ons with a knee-length dress while out having lunch with her man (Austin Butler) in Venice, California. Most often than not, Vanessa looks good in whatever she wears, but for some reason, that's not the case with these pictures. Tell me, do you think she looks hot in those flats, or should she have worn a different pair, like pointy ones with much lowered vamps for that leg lengthening effect?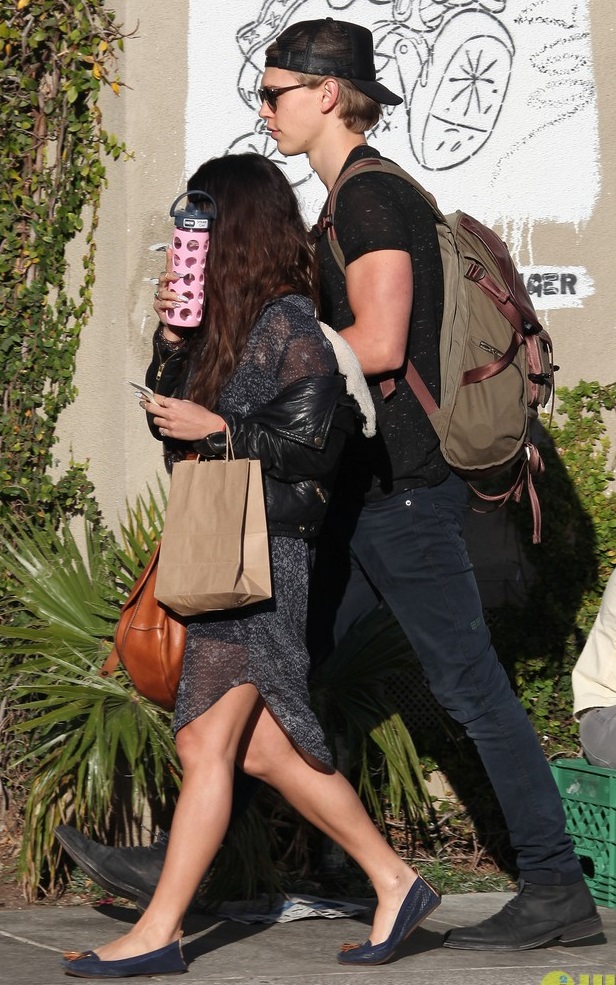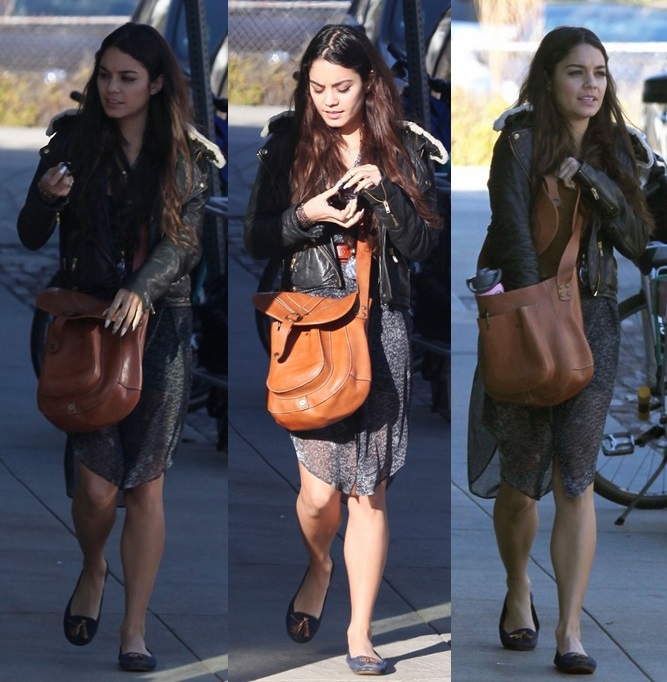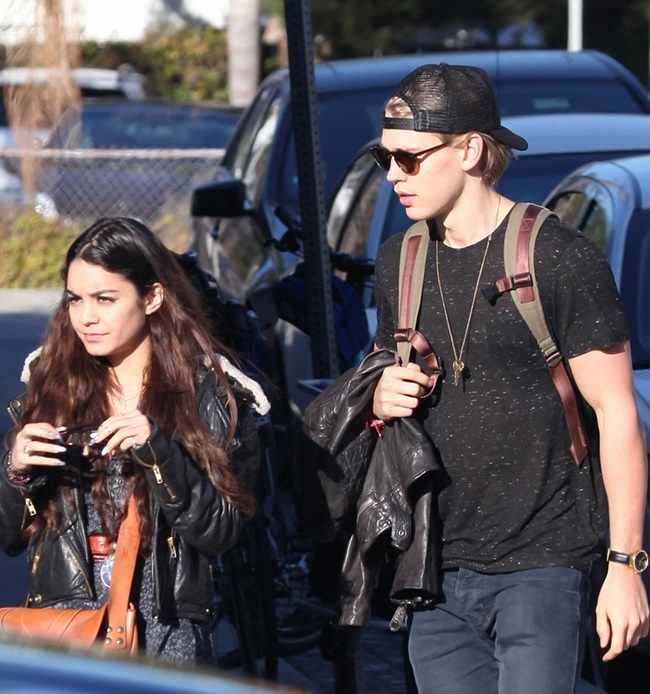 Vanessa Hudgens grabs some lunch with boyfriend, Austin Butler, in Venice, California, December 29, 2013
Well, what's your verdict? Do you like her look? And do you think she wore the outfit with the right shoes? Or should she have worn a different pair of kicks instead?
Here's a closer look at Vanessa's YS flats. They're exotic and textured, and they actually look like smoking slippers or mocs. All Yosi Samra flats come with padded footbeds, but these loafers feature a little more than that — tassels and leather strips on the back that come in contrasting metallic color.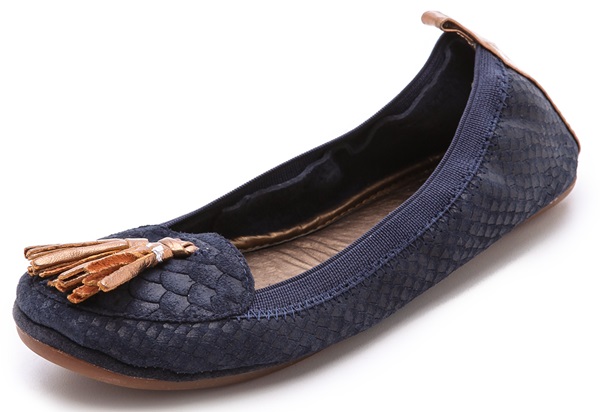 Yosi Samra Croc Embossed Loafers, $99
I have no doubt that these shoes will look amazing on someone with chicken legs, but for girls with toned and muscular calves (like Vanessa and moi), I think they're a little tricky to wear. In any case, if you're someone who can appreciate this kind of footwear, you're free to grab a pair in your size. They retail at an affordable $99 a pair so they are quite attainable.
Now let's go back to my question, do you think Vanessa Hudgens looks hot in her Yosi Samra flats, or not?