V-Hud is every fashion blogger's favorite because she can have tons of hits and an equal number of misses. The reason for this is that the actress still likes to have fun with fashion and tries different looks all the time. She reverts to boho usually, but in recent months, her look has been heavy on Rock & Roll influences.
On January 31, the actress stepped out to run errands in Los Angeles wearing a mostly black ensemble. Only the blue checkered polo she wrapped around the waist broke the monochrome.
Vanessa decided to keep her feet warm with booties that also added a few inches to her height: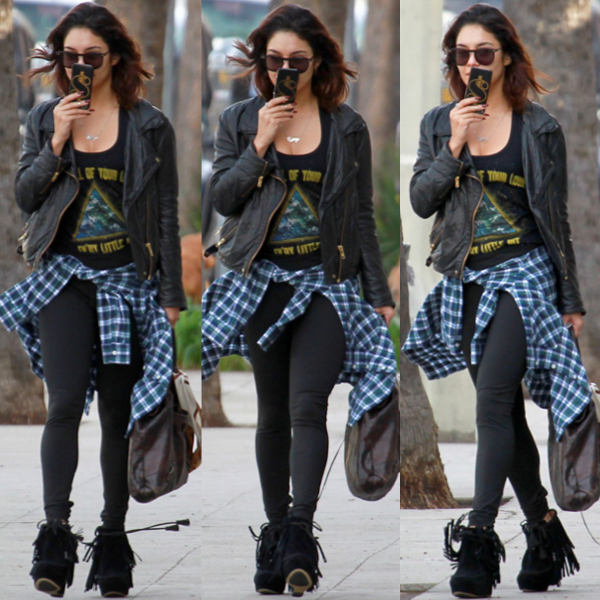 We can't really tell if Vanessa's boots are by Koolaburra but since the actress has already been photographed in Koolaburra boots more than once before, we're gonna go ahead and say the fringe wedge booties that Vanessa wore at the end of January to run errands are by Koolaburra. They certainly look like the following boots: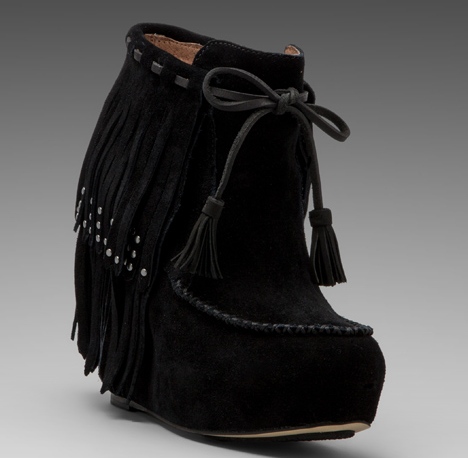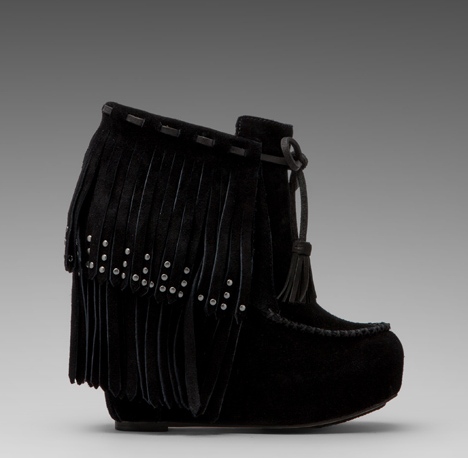 These boots will add spunk to any regular cold weather outfit. Made of suede uppers, the boots will definitely keep your feet warm. The soles are made of rubber and are designed to keep you stable. These are definitely stylish alternatives to Uggs.