I'm a Vanessa Hudgens fan, but I don't like it when the former Disney cutie dresses in sweats and rubber shoes even when she's not off to a workout. Not that she doesn't look good in them, but she looks amazing when she's all dolled up so I can't help but compare.
A case in point would be the outfit she put together while in Los Angeles early this week. The actress slipped into a pair of skinnies, a crop top, and some sleek black suede knee-high boots for a coffee run. She wore a cardi over the ensemble and dressed up the outfit even further with a printed neck warmer. Red lipstick and some cool sunnies were her finishing touches. Altogether, she looked perfectly stunning.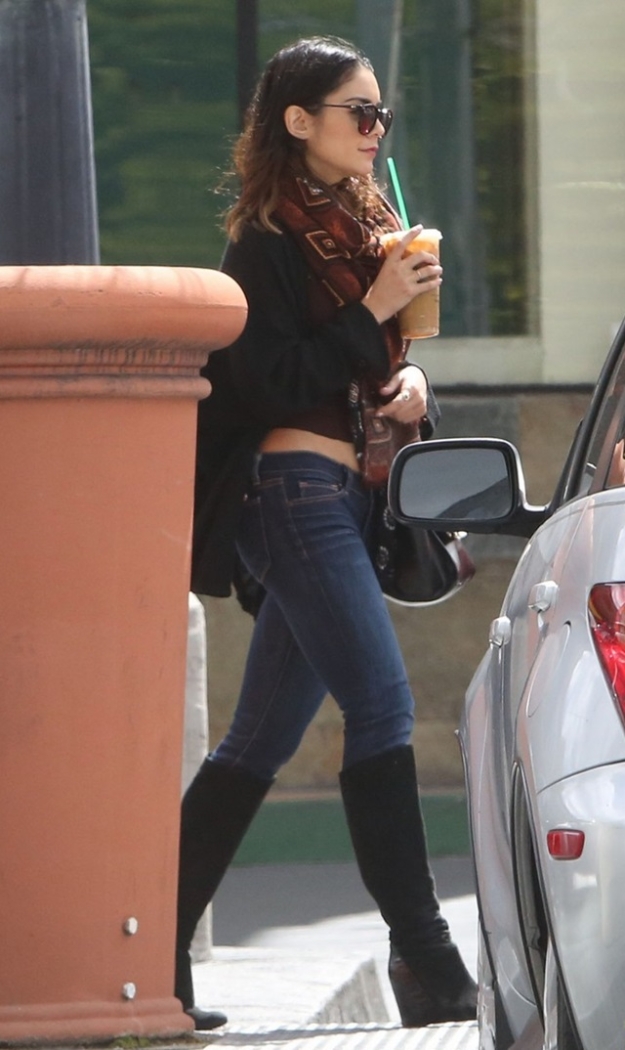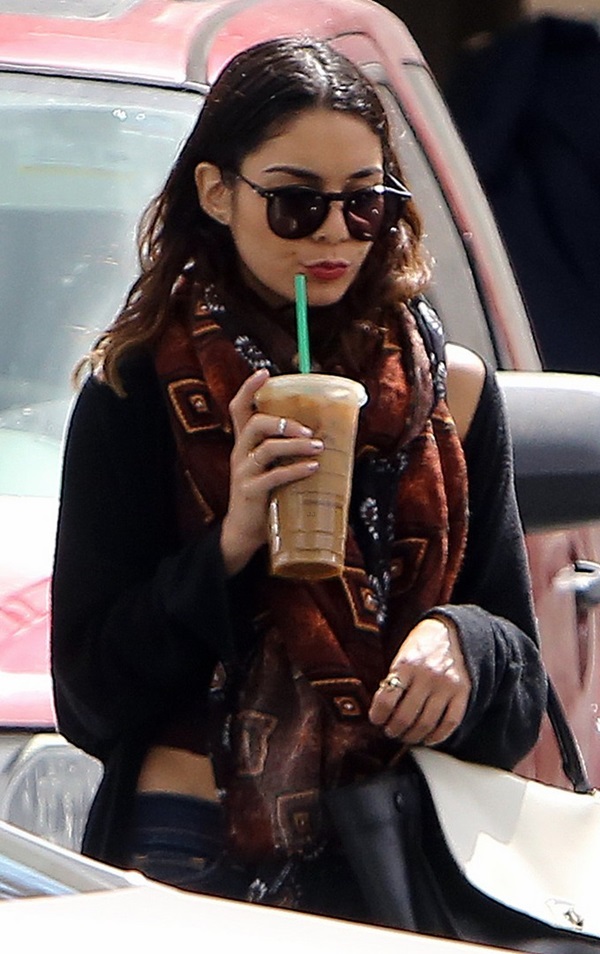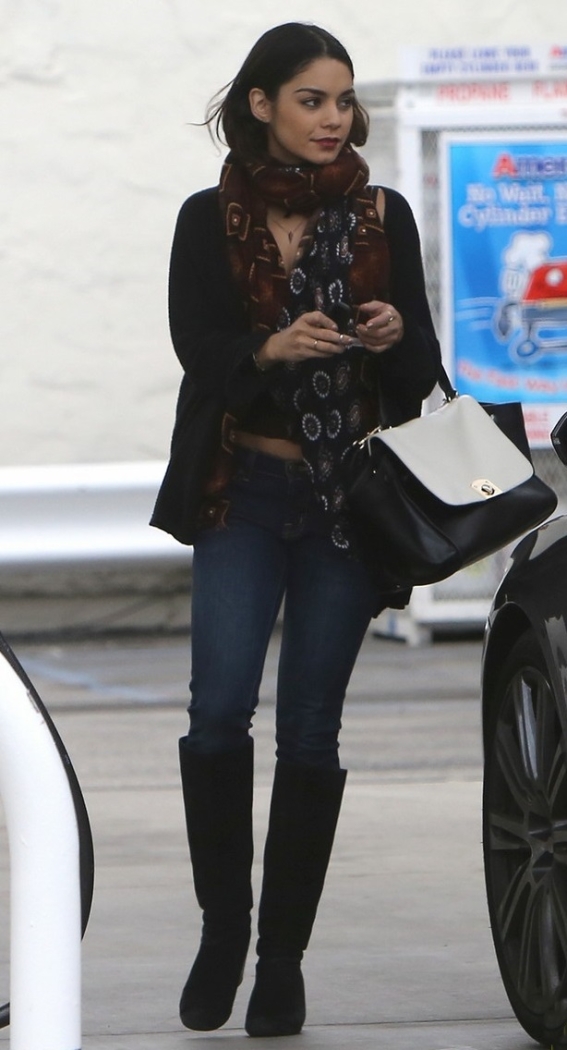 Vanessa Hudgens grabs some ice coffee in Los Angeles on April 2, 2014
See. I give her solid 10 score for the outfit. It's simple but extremely sexy. The same goes for her choice of footwear. Nessa picked the right pair of boots by going with ones that feature slim and tapered shafts and slightly pointy toes to make her petite frame look slimmer and taller.
While I can't officially confirm it yet, sources are saying Vanessa's knee high wedge boots are from Dolce & Gabbana. If you like how they look and you want a pair, you can actually try these substitutes from Ted Baker. Instead of spending loads of money on designer shoes, why not get the same look for much less? These alternatives are just as sleek and flattering, but will only set you back a more accessible $211: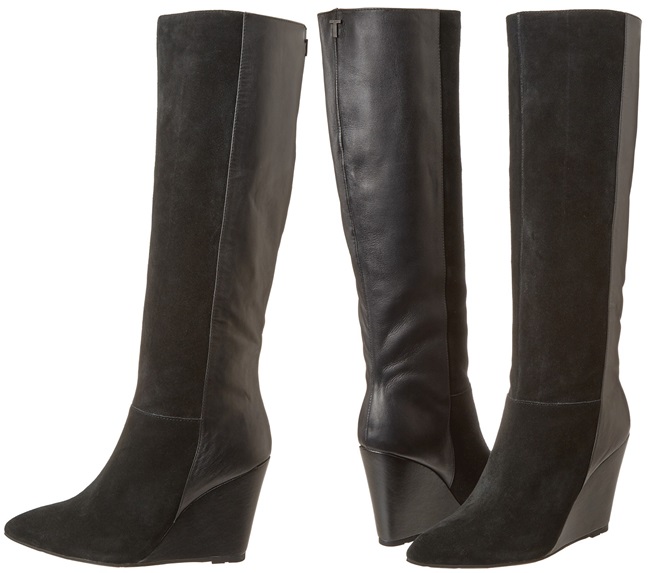 Ted Baker Resen Knee High Boots, $211 (was $325)
Not a bad choice, right? Will you grab?
They look very similar to Vanessa's pair. To steal her style, put on your best-fitting skinny jeans and a sexy crop top. Punctuate the combo with a cardi and a printed scarf, then cap off your look with these boots. Voila! You're all set!