I like Vanessa Hudgens. I think she's really pretty and her fashion sense is very much her own. Occasionally, however, she cooks up an outfit that looks way too odd (or over the top).
A case in point is the (sad to say) somewhat sloppy getup she wore last Sunday. I get it. She was trying to channel hip hop with the cap-worn-on-reverse, the low and loose pants, and the open front checkered shirt. But sad to say, it wasn't a successful attempt at looking urban cool. She also finished the ensemble with a pair of chunky super studded boots that somehow made her outfit look a whole lot worse. Seriously, give me a violent reaction if you don't agree with what I'm saying. Check out these pictures: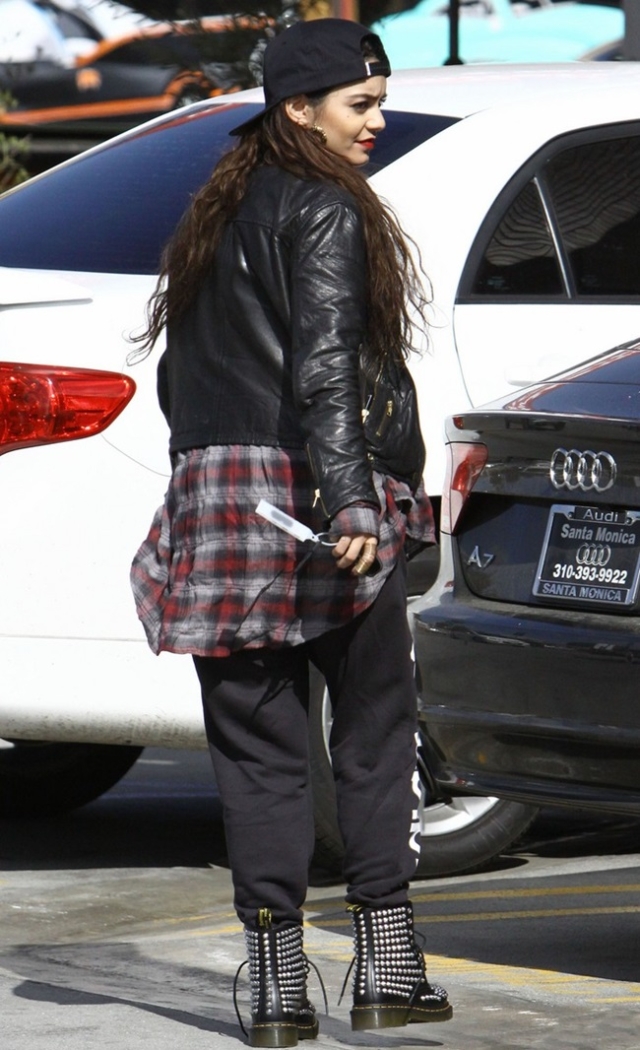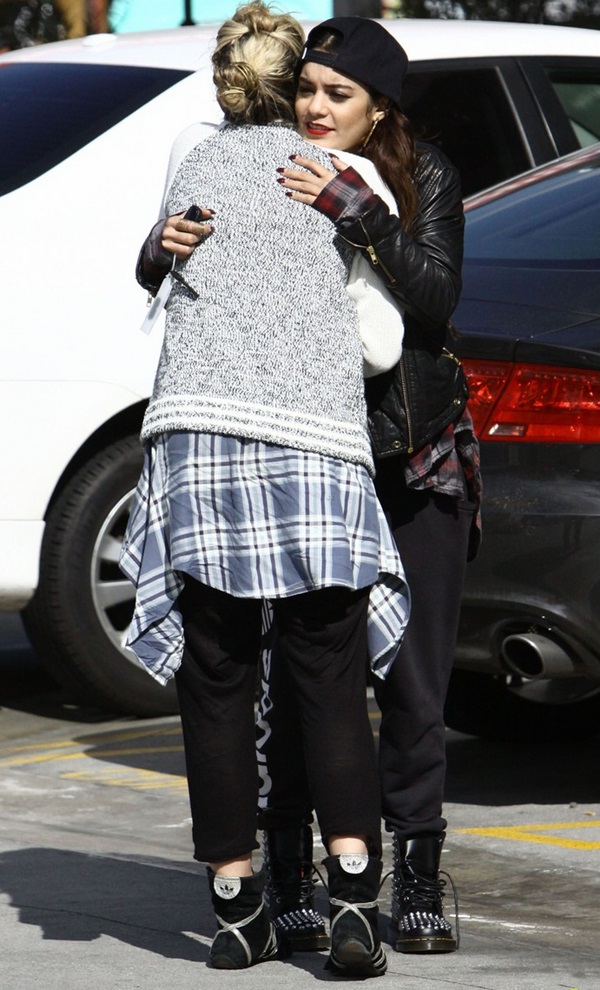 Vanessa Hudgens meets up with a friend for coffee, February 9, 2014
Well, what do you think? Does Vanessa look smokin' in her studded boots and
outfit? I'm going to give her the benefit of the doubt and assume she dressed up that way for a certain reason — a costume party or a dance class, perhaps? Because her friend is in a similar attire too.
In any case, I thought I'd give you a few more details about her shoes. I'm sure you've seen those before. But for those who haven't, they're the Dr. Martens Spike All-Stud 8-Eye Boots. They're statement making, attention hungry, and punk infused. If you wear them, make sure you don't wear them with other busy peices. The silver cone-shaped studs really make these versions of DMs stand out.
Would you rock a pair? And if you would, how would you style the boots? By the way, these shoes are currently on sale if you are interested — down to $280 from $350. Will you grab?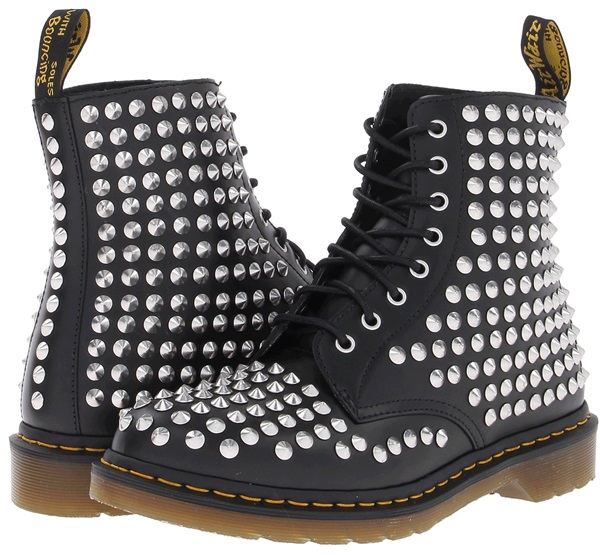 Dr. Martens Spike All Stud 8 Eye Boots, $280 (was $350)