Vanessa Hudgens and her boyfriend of almost 2 years Austin Butler found time to go on a romantic date at the Vaucluse Lounge in Los Angeles on Friday (March 7).
The 25-year-old actress looked sexy in her black dress with a zipper right down the middle. She had on a leather jacket but it looks like the dress has mesh panels in front.
She left the lounge with Austin carrying a white rose: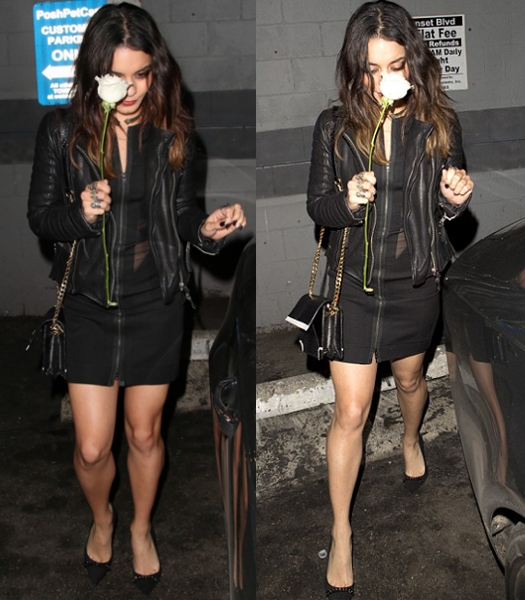 Here's a pair of similar shoes we found online: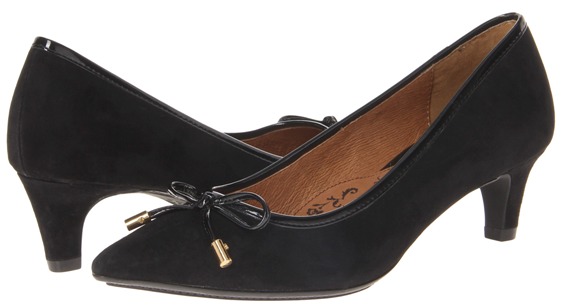 With modest heels and a simple, classic look, these shoes will take you from day to night. Wear them to the office with your favorite pencil skirt and button down shirt and climb the corporate ladder. At the end of each day, trade your office attire for a little black dress to go out on a romantic date.