So gladiators are back in? They weren't completely gone the last few years but are they now back in a big way? Cause it seems like they are, if we're to base it on V-Hud's outfit when she visited Wasteland on March 15.
Vanessa also seems to be making a trend that became huge in the 90s come back: exposed Calvin Kleins!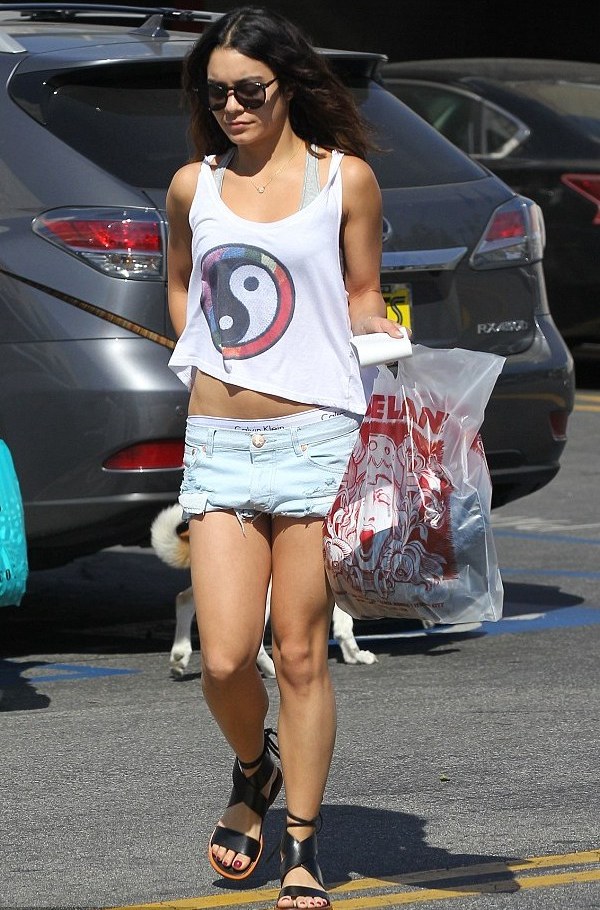 Vanessa Hudgens picked up some stuff at Wasteland that Saturday morning wearing destroyed denim shorts that were a little loose on her. The effect: exposed Calvins!
On her Instagram, the 25-year-old actress also posted a selfie with the hashtag, mycalvins.
Vanessa has every right to show off her underwear because she does have one of the fittest bods in Hollywood. She's known to practice yoga and she regularly attends dance lessons.
Back to Vanessa's shoes, do you know who made them? They look like they could be from Ancient Greek Sandals but we're not sure.
We did find a gorgeous alternative (as always):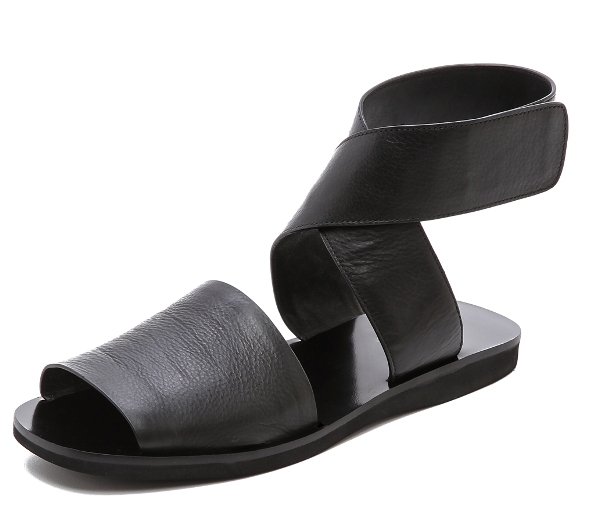 What we love most about the Vince Sabine leather sandals is how they can be worn for androgynous looks. They're basic sandals with a lot of spunk.