When she's not busy filming or walking the red carpet for special events, Vanessa Hudgens spends her free time working out.
On April 2, it looks like the actress worked out twice. She was spotted leaving her morning cycle class at SoulCycle in her Adidas and Nike gear. That same day, she posted a photo on Instagram doing some suspension exercise. It really does take a lot of effort to look good!
She looked totally fit and flexible in her IG photo:
When Vanessa attended SoulCycle, she revealed her fresh, make-up free face when she stepped out of the gym. The 25-year old actress looked really cute in her Adidas jacket that had feminine rose prints on it: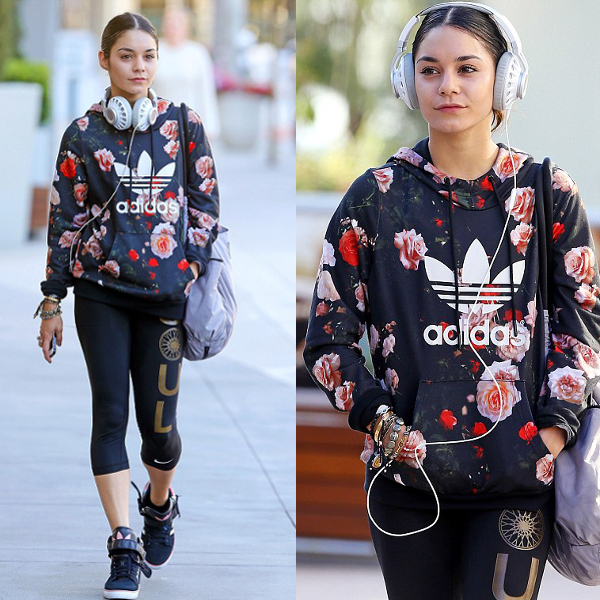 She also wore sporty shoes this time around (she was papped wearing boots the other week after her yoga work out).
The actress had on the latest kicks from Adidas: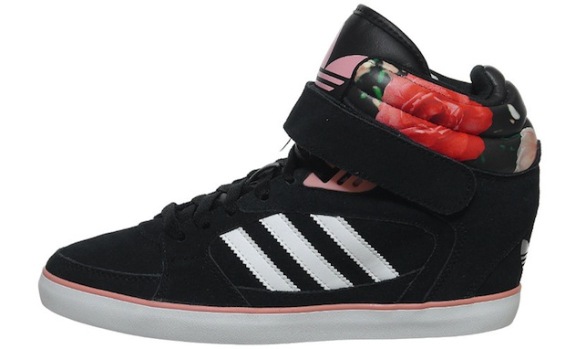 The sneakers come in 4 colorways and they are all available online. Click on the "buy" button below to purchase the shoes and to see the sneakers in other colors. When you click on the buy button, it will only lead you to the shoes in one color. You can check out the other models from there.