Vanessa Hudgens is going hard on her fitness routine this year. She was papped leaving a yoga studio in Studio City on March 20. What everyone noticed was how the young actress already went for a run earlier that day. The yoga was already her second workout for the day. No wonder these celebrities look way better than us mere mortals.
Must be a sweet life to have enough time to work out twice in a day. Although it must be tiring too. When Vanessa left the studio, she was wearing shorts, a sports jacket and tall boots. Check out her look below: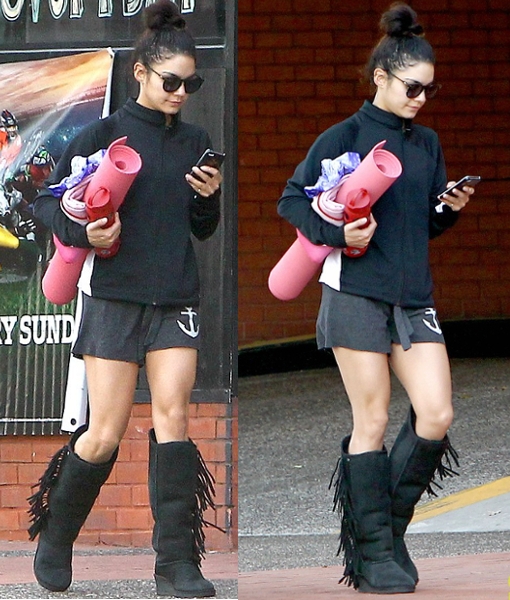 We like Vanessa's shoes and know who made them but we only found the animal print version of the shoes (which to be honest, we don't like that much. LOL)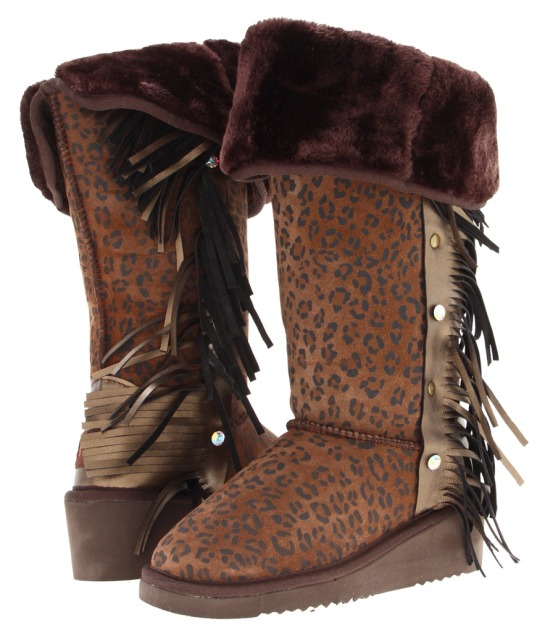 We're sure these boots have their own place in someone's wardrobe, especially during the cold months of winter. They not only come in suede upper, the boots lining is made of shearling so they can definitely provide warmth and comfort during the cold months.