I have to hand it to Vanessa Hudgens. Even without a movie, TV show, or a running ad campaign, she's still highly visible. In fact, she tops the list of most visible young celebrities in Hollywood. The paparazzi seem to love her immensely. It's like they follow her around day in and day out. As a result, we see her everywhere. She's on practically every celebrity website you can find on the net.
Could this massive and constant exposure be the work of her PR team?
I really don't know. But I'm not complaining. I mean, I enjoy watching Vanessa use the streets of Los Angeles as her runway. Every time she comes out, she looks fabulous. Every outfit she puts on makes the headlines. And much like Olivia Palermo, Nessa is also a walking advertisement. Fans and fashionistas buy the things she wears so it's no surprise that brands love to dress her.
No doubt, her unique sense of style is what has set her apart from her peers. She's got that charisma — that charm that makes people want to stalk her all day long.
Speaking of Vanessa's fashion sense, the former Disney darling was spotted looking every bit a stylista in double doses of denim yesterday. She wore denim daisy dukes with a denim shirt and capped off the ensemble with cat-eye sunnies, a statement necklace, and knee-high strappy sandals. The mix was laid-back cool and super sexy. I'm pretty sure the paparazzi found it hard to look away when they saw her — not that they wanted to, anyway.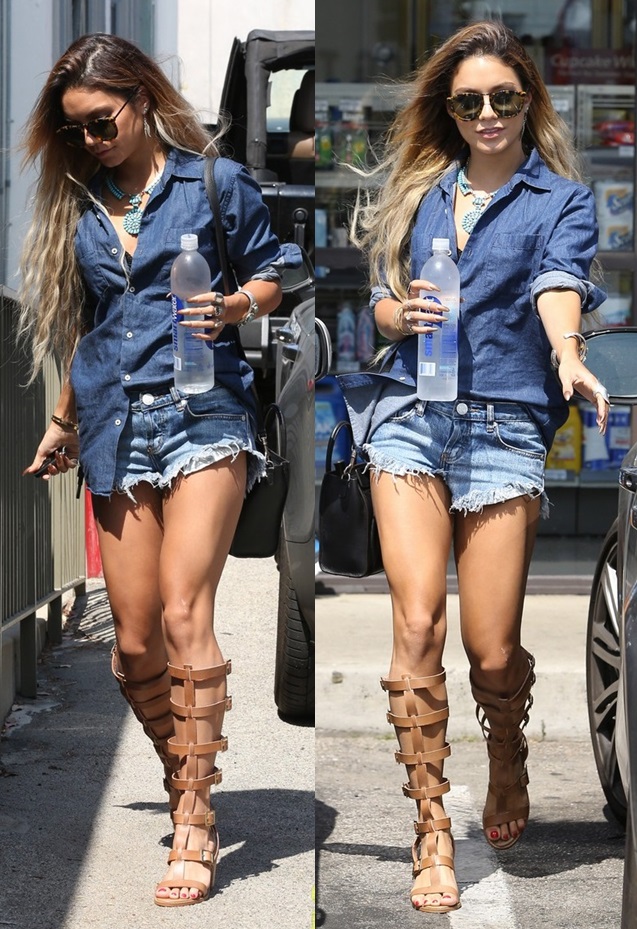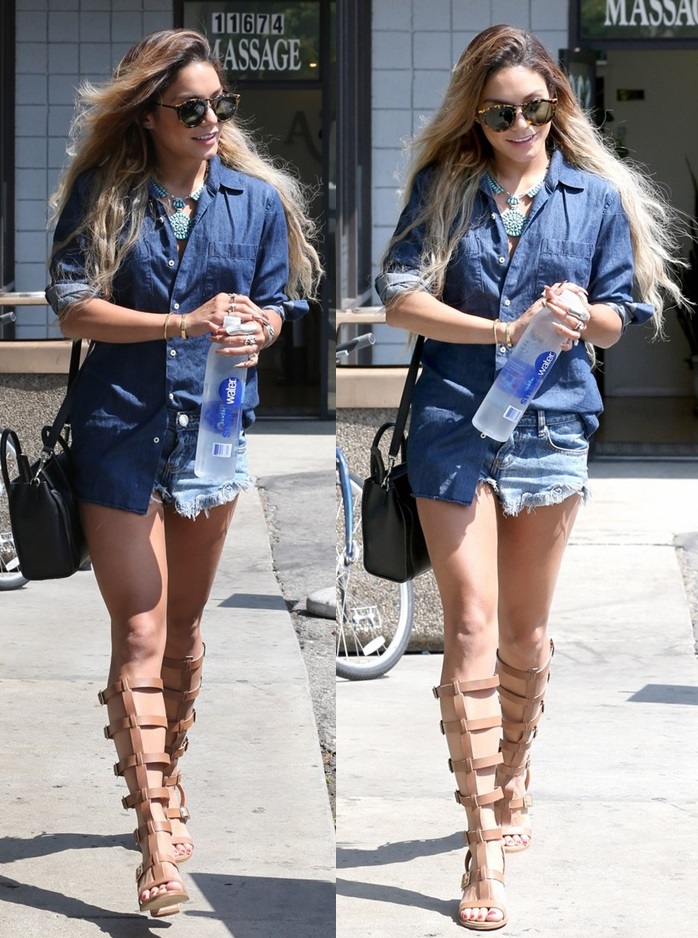 Vanessa Hudgens wears double denim and knee-high gladiator sandals while out and about in California, May 23, 2014
What do you think of Vanessa's latest street style?
Knee-high gladiator sandals can be tricky to wear, but I think Vanessa was able to nail this look perfectly. She picked the right color of strappies to begin with. The hue is close to the shade of her skin, so even with her relatively petite frame, she didn't look short and funny.
I also like how she used double denim with the pair. Nothing speaks of major coolness the way denim does. The short shorts, in particular, are a plus because they made her legs look long.
I've yet to get the info on Vanessa's sandals, but if you fancy stealing her double-denim look here, you can easily do so by grabbing some denim cutoffs. I'm sure you already have a pair in your closet. Once you have the shorts, pair the mix with a chambray shirt. Lastly, punctuate the look with knee-high gladiator sandals. Here's a pair from Sam Edelman that you can use: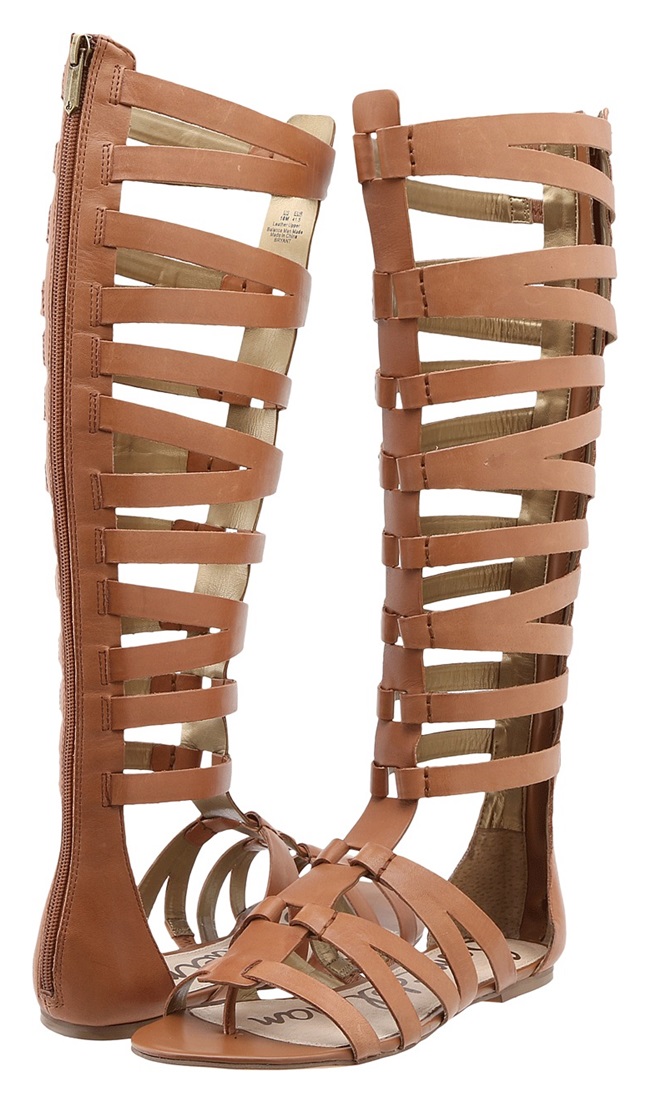 Sam Edelman Bryant Tall Sandals, $190