The Highschool Musical might have long ended but its premier actress Vanessa Hudgens will always be remembered in her role in this Disney's  teen musical show. And even if she's already on her mid-20s now, she will always look like a young teeny bopper for most.
During Christmas Eve, Vanessa was spotted with her equally gorgeous sister Stella, walking around California, perhaps doing their last minute Christmas shopping. The actress was every inch a stylist boho chic as she sports a plunging white lace-up dress with a camel overcoat. The flower pattern punched into the fabric added a chic look at the stunning star's slender pins.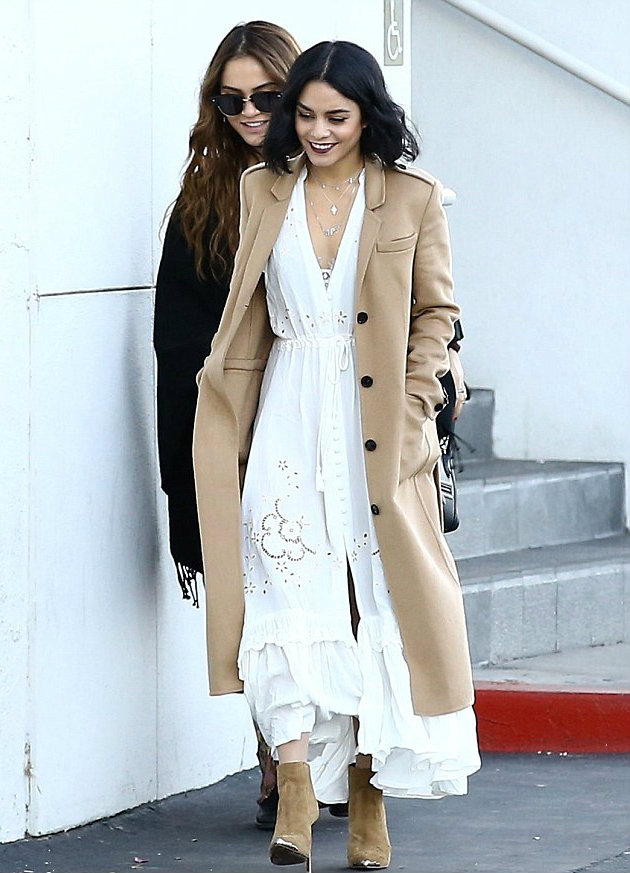 The 27-year-old former Disney starlet finished off her look with fabulous suede booties from Saint Laurent which totally made her OOTD more chich!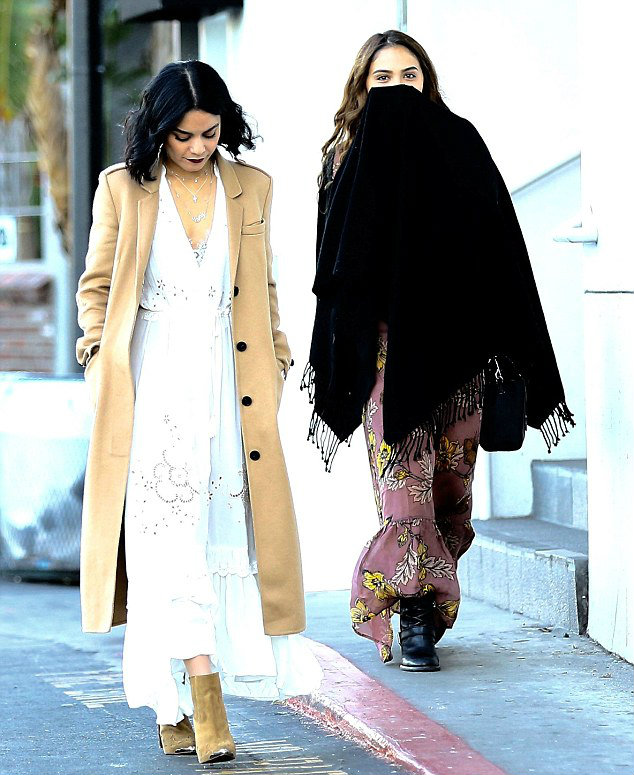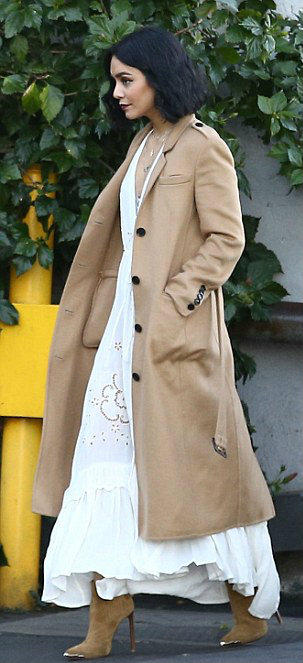 Later that night, Vanessa posted a photo of her and her dashing beau Austin Butler, spending Christmas Eve together at Disneyland. It was indeed a magical and happy night for her and Austin, I suppose.
As for her OOTD on that Christmas rush with her sister Stella, I would say she made the look really rock, being able to put those pieces together and mix and match them. Such a fashionista!
If you want to copy Vanessa's boho look, you might want to snag a pair of that suede boots. Unfortunately, though, the exact same pair — the Saint Laurent Paris Heeled Cowboy boots — is already sold out. However, Saint Laurent has a good selection of suede boots that could match your preference. You can check them at various shops online.
You can try checking out this Saint Laurent Paris ankle boots.