Based on the comments on actress' Vanessa Hudgens Instagram, she's being branded as Coachella queen. This is because since the actress emerged as a famous celebrity, she has attended every single Coachella Arts and Music Festival.
It was even reported a few weeks ago that Ashley joked that if Vanessa Hudgens had her way, Ashley and her fiance Christopher French would get married at Coachella.
Every year before the said event, Vanessa goes on a shopping trip to complete her wardrobe for the festival.
Look at one of the looks that Vanessa had on for the event: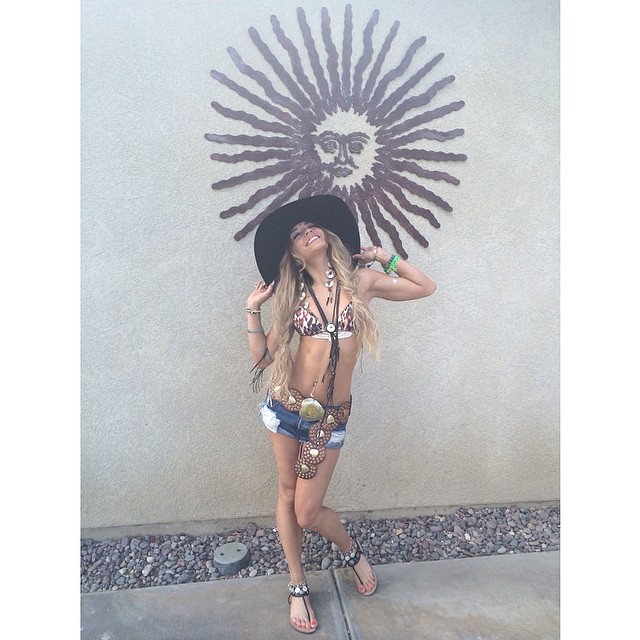 She posted the photo above on her Instagram. The photo is small so it is hard to ID Vanessa's shoes. What's clear is that the shoes have a t-strap and some sort of decoration at the top.
We found a similar pair of embellished sandals. The imported shoes are made of synthetic materials.