Vanessa Hudgens has been getting sportier lately. No, I don't mean she's getting into sports, because she already works out on a regular basis. I'm talking about the actress' sartorial choices of late. It looks a little different these days. While not totally gone, she has definitely toned down her bohemian way of dressing, and is now often seen wearing athletic inspired outfits.
Honestly, I'm beginning to think she's dressing this way all because of a fresh pair of shoes — a set of sneakers from Adidas with extremely thick platforms. The kicks, crafted in white leather, feature polka dots, a lace-up design, and bulky rounded toes. They actually remind me a lot of creepers, only, sportier. Check out Vanessa's sneakers below, then tell if you can appreciate them: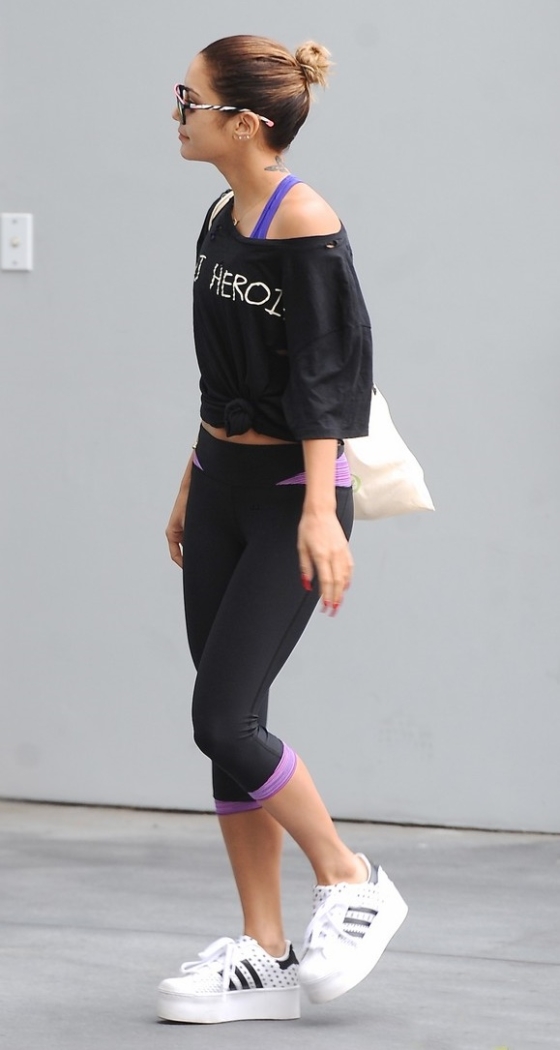 Vanessa sports thick platform sneakers after her workout in Los Angeles on August 19, 2014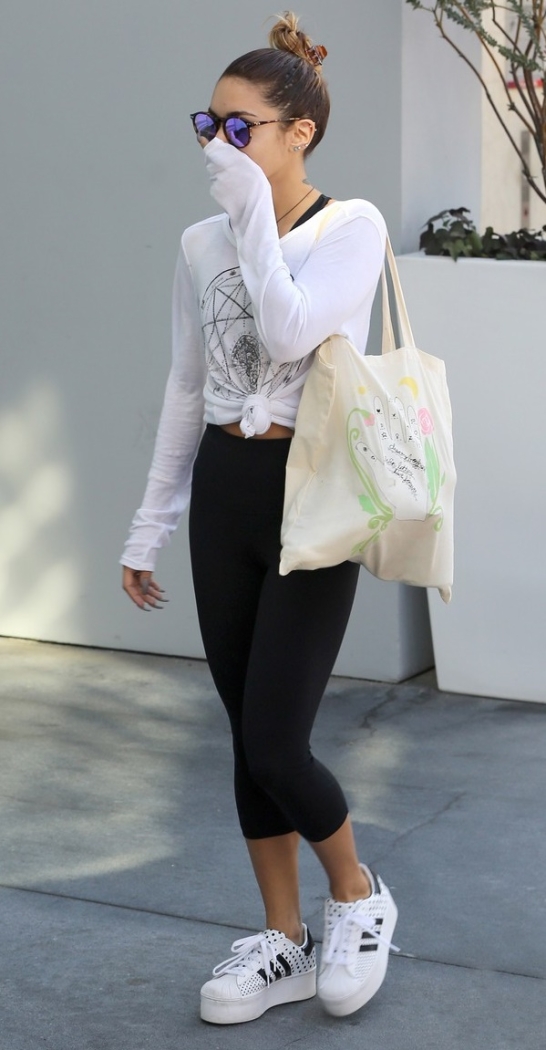 Vanessa Hudgens sports the same sneakers after a workout session in Los Angeles on August 26, 2014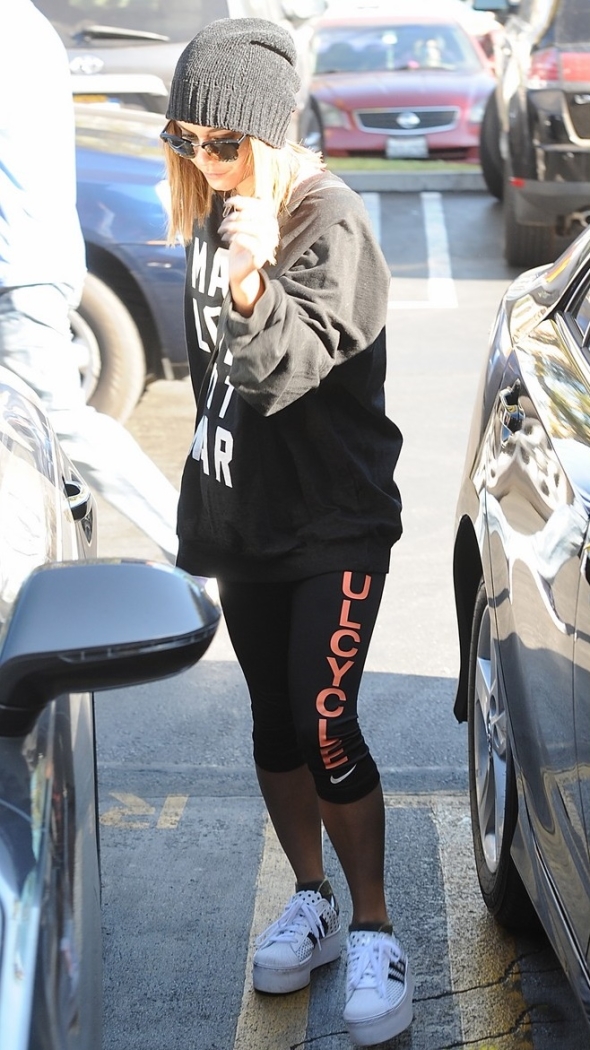 Vanessa Hudgens stops by Trader Joe's in Los Angeles while decked in another sporty outfit and the same pair of sneakers, August 27, 2014
What do you think? You like?
Here's a closer look at the pair. The platforms on these kicks are about 5 centimeters or 2 inches thick. I don't know if they're heavy, but considering they're made of rubber, I would definitely think so. Aside from the heavy platforms, I guess the other detail that makes these shoes unique is the polka dot pattern.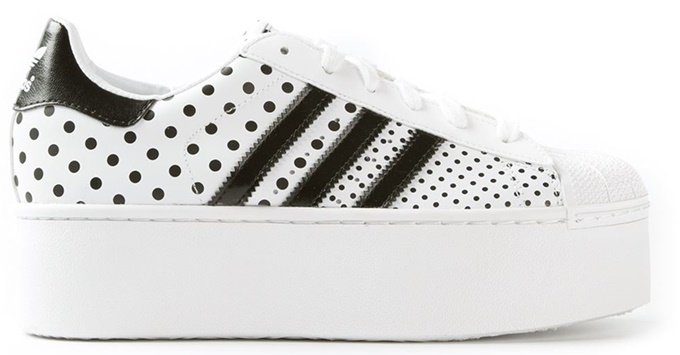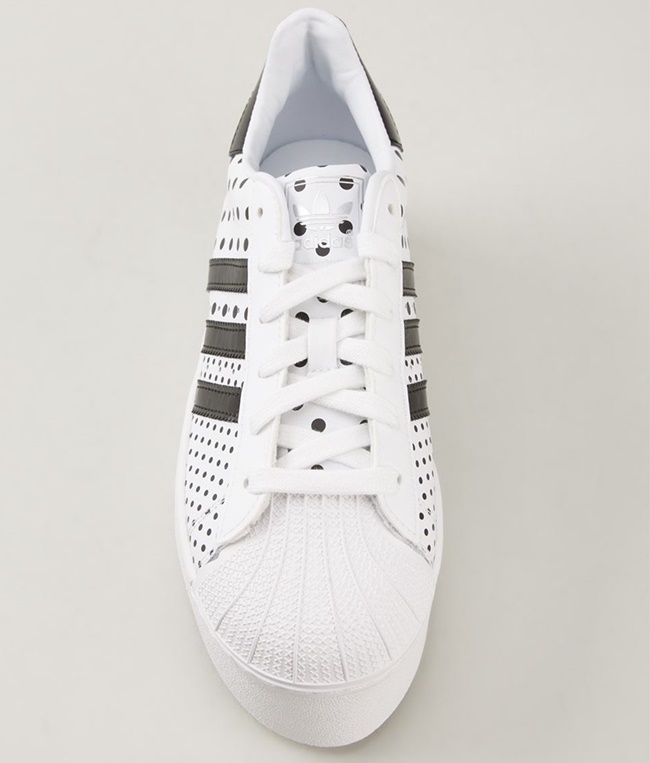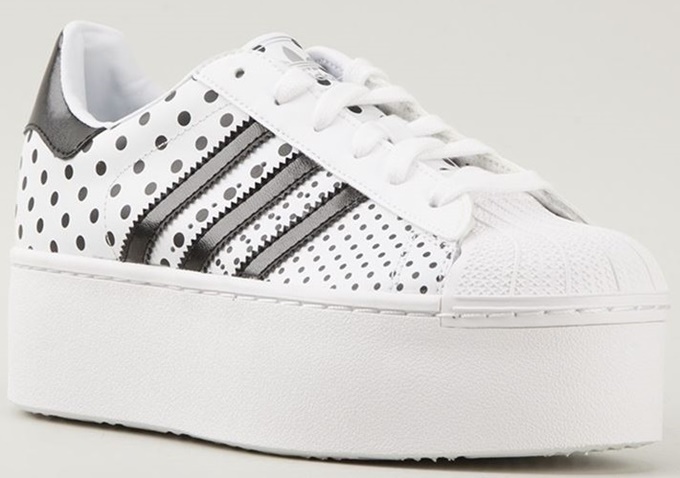 Adidas Originals Superstar 2 Platform Ef Polka Dot Sneakers, sold out
These Adidas sneakers are already sold out online so you may need to get creative to get hour hands on a pair if you want one. You may also check out other labels that sell similar styles. Here are two options to try from SixtySeven and Ash: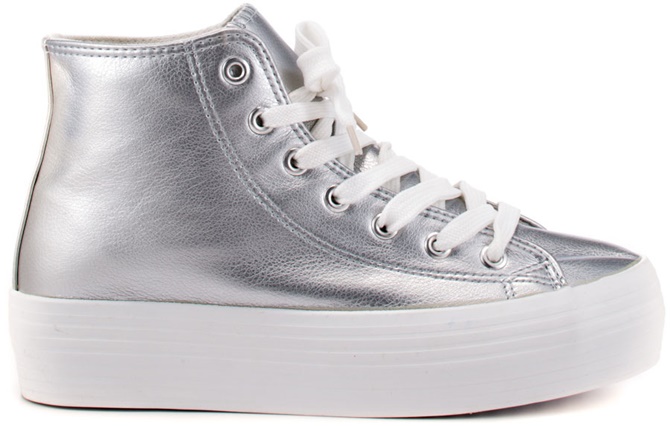 SixtySeven 1678 Platform Sneakers, $50 (was $55)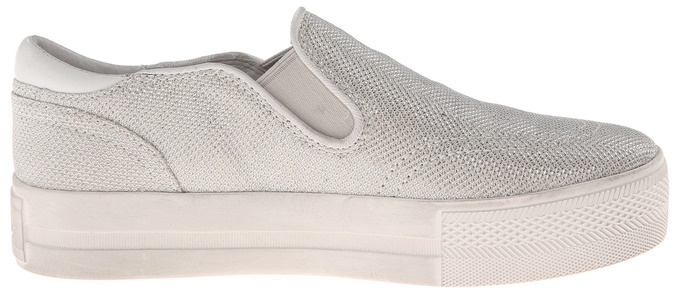 Ash Jungle Bis Slip On Sneakers, $150