Like I've said many times before, whenever I travel, I like to keep things comfortable and easy. I mean, you'll be sitting in the plane for hours on end, so you at least have to be able to move around and breathe in your clothes. And then there's the issue of luggage. You have to be "stable" enough to pull your luggage (or carry that duffle bag) so wearing sky-high heels is a no-no for me. That's why when I saw the outfit Vanessa Hudgens wore for the flight she took with her buddies the other day, I immediately fell in love with it.
Nessa was in this easy, breezy, super laid-back ensemble that looked chic and uber comfortable. It was literally sleep-worthy. You know, as in, you can sleep in the outfit because it's so cozy.
The getup included loose track pants in baby blue, a white loose top, and a white oversized cardi. She accessorized the combination with a floppy hat, dark sunnies, and strappy flat sandals. Cocktail rings, stacks of arm candies, and layers of pendant necklaces finished up her look. Simply put, it was a plane-ride style that was one for the books.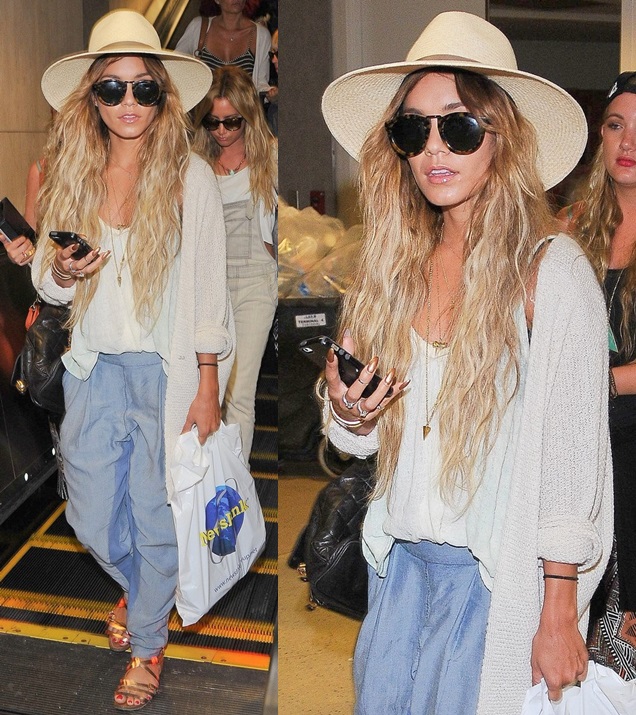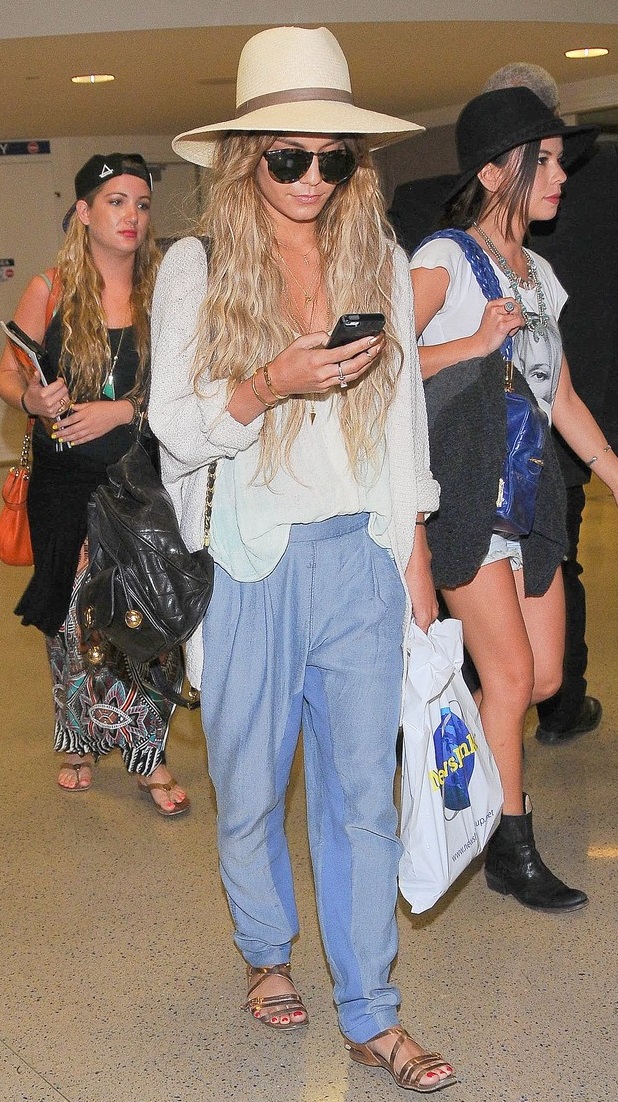 Vanessa Hudgens arrives at LAX after holding a bachelorette party for Ashley Tisdale in Miami Florida, May 19, 2014
Don't you just want to copy Vanessa's airport look? What's great about it is it's easy to pull off. Practically any body take can work it too. How about we give it a go?
To be able to wear the look this season, you have to choose pieces that are lightweight and breezy. After all, while summer isn't officially here yet, the weather is definitely getting warmer. When it comes to the sandals, choose a pair that is comfortable, of good quality, and comes in a classic color that will give you major mileage. Here's an example of that from Madewell: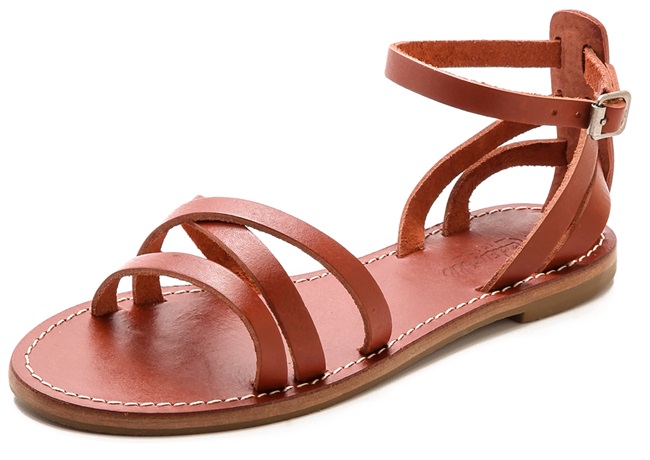 Madewell The Rowell Sandals, $60
Once you've acquired the sandals, it's time for you to grab the other key pieces — slouchy pants in a light blue shade, a comfy cotton knit cardi, a loose tank top, a great pendant necklace, a floppy hat, oversized sunnies, and of course, a boho-looking purse. If you don't already have these in your closet or if you're too lazy to look for them, here are a couple of suggestions that I found: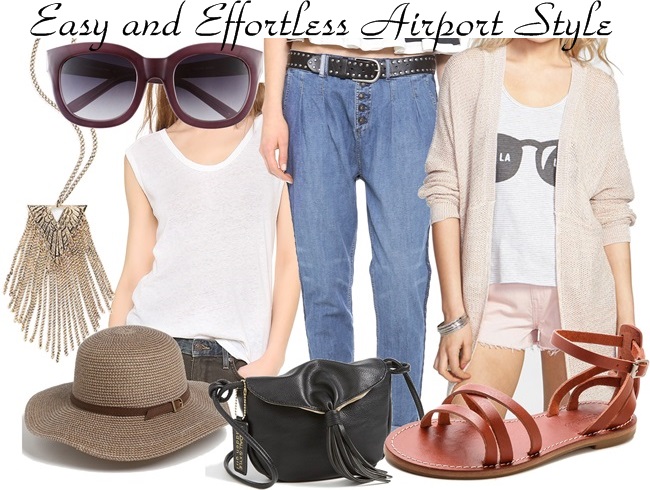 Eyewear: Vince Camuto 54mm Cat-Eye Sunnies, $65 / Jewelry: Stephen & Co. Fringe Triangle Pendant Necklace, $18 / Hat: Nordstrom Stone Wash Sun Hat, $39 / Purse: Kendall & Kylie Madden Girl Tassel Crossbody, $17 (was $34) / Sweater: BP Pique Cotton Cardigan, $39 / Shoes: Madewell The Rowell Sandals, $60 / Bottoms: Free People Edie Jeans, $68 (was $98) / T0p: Lily Aldridge for Velvet Rose Tee, $34 (was $68)