Emmy Rossum must have enjoyed her recent R&R trip to Wyoming as shown with her happy mood when she arrived in Los Angeles Airport last December 28. The 28-year-old actress was looking chic and fab in a fur-trimmed coat worn over slim black pants and Jimmy Choo biker boots. She added more glam to her look by accessorizing it with a color-blocked Christian Louboutin "Farida" tote and sunglasses. Although her makeup is barely there, her fashionable outfit more than made up for it.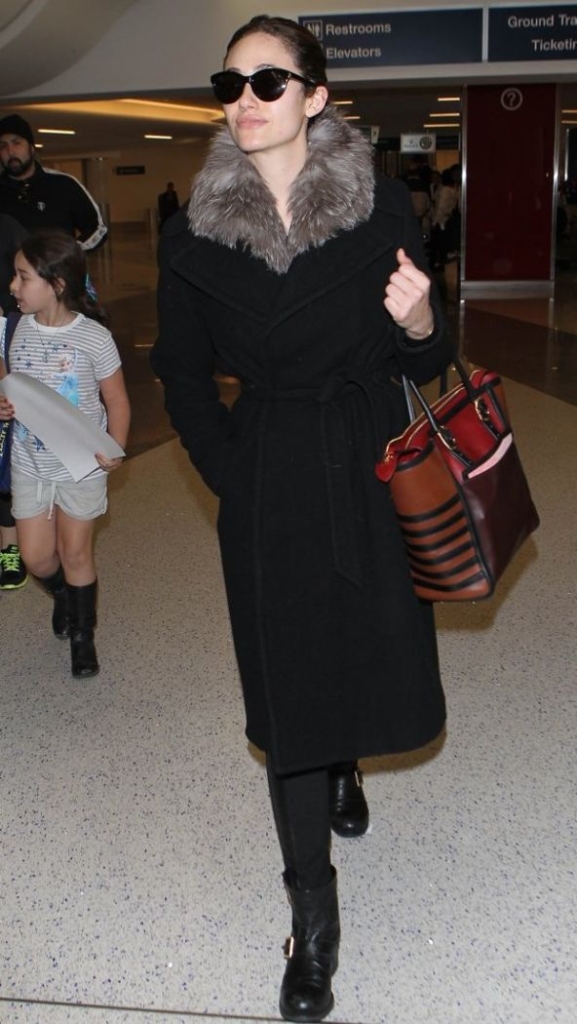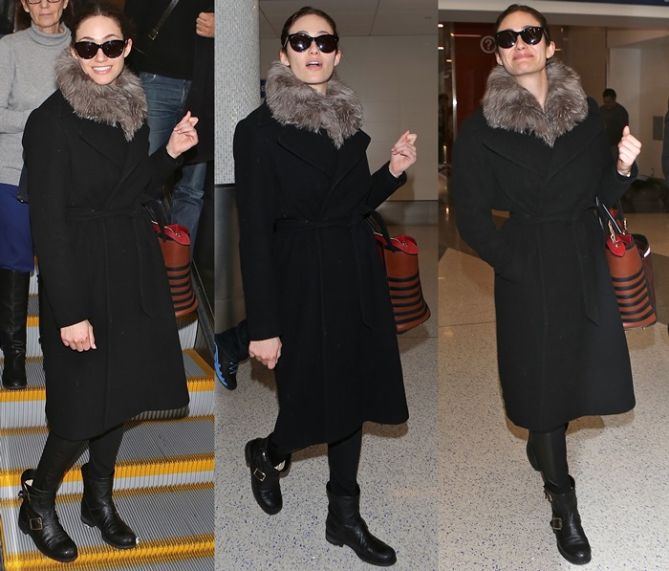 Emmy took a much-needed relaxation getaway with her boyufriend Sam Esmail and her mom to Wyoming and just decided to go back before the return of her hit Showtime show Shameless. During her trip, the actress enjoyed herself skiing through the forested region and curled up to a roaring fire with a stack of page turners. Wyoming is her favorite getaway place as she could really feel at home there and she has lots of activities she can do there.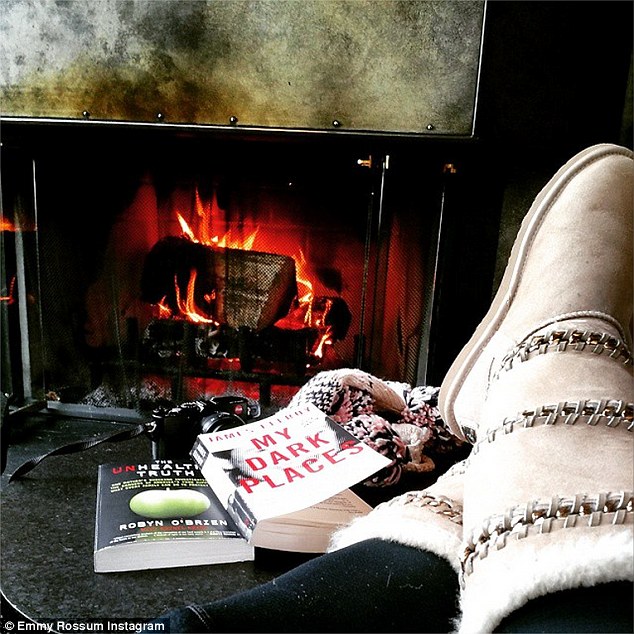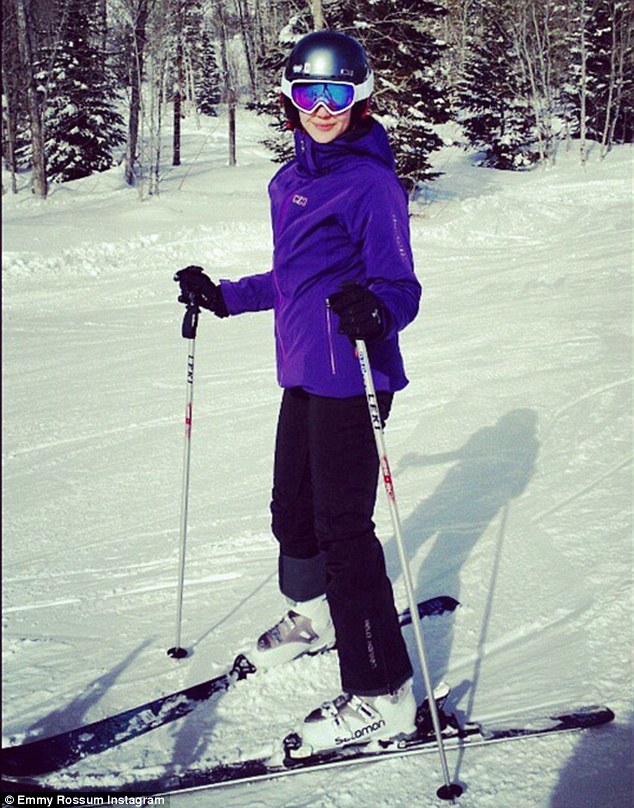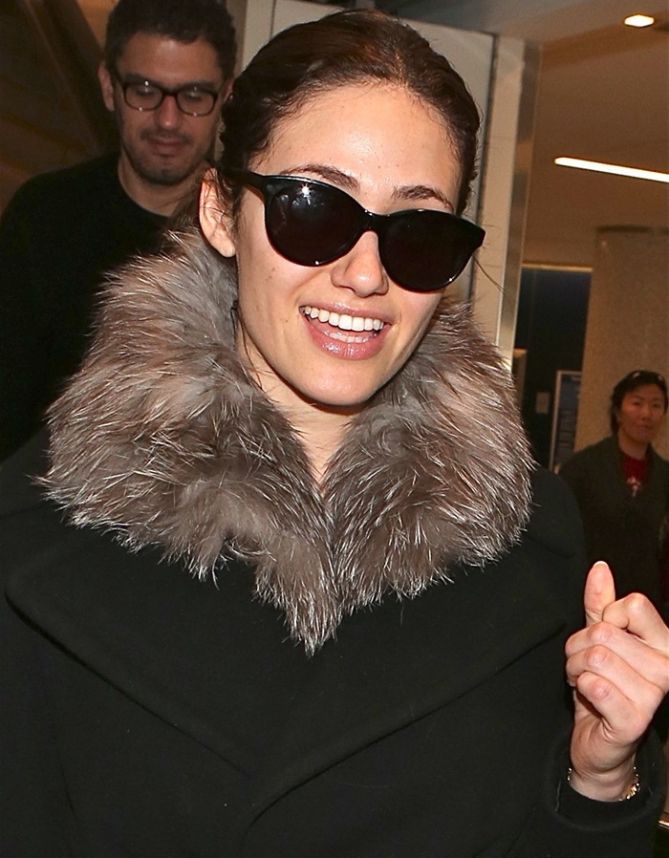 Meanwhile, she tweeted her fans to heads them up for the upcoming 5th season of Shameless:
"Only 2 weeks left until @SHO_Shameless returns. I hope you're as excited for the new season as I am."
I'm equally excited for this upcoming season of Shameless!  I hope this is as good as the previous season!
Anyway, if you are fancying Emmy's biker boots, you can purchase it at Nordstrom for only $995. Who knows, you might have snagged the perfect Emmy Rossum airport look with this pair?