A few weeks ago, we showed you Kendall Jenner's eyebrow raising outfit at the Much Music Awards. The young star, only 18 years old, wore a dress with double slits so high, they showed off her pelvic bones. It looks like dresses that expose the pelvic bones are about to become this huge trend whether we like it or not.
The latest celeb to fall (victim?) for the trend was Keke Palmer. The young actress walked the red carpet of the most recent BET awards wearing a white mini dress with gold accents and cut-outs that exposed her cleavage and her pelvic bones.
We're gonna go ahead and say we don't like the outfit. Kendall's dress to us was a good dress with bad slit lengths. Keke's dress had to much going on, we think. We still believe in choosing to expose the cleavage or the legs, never both at the same time.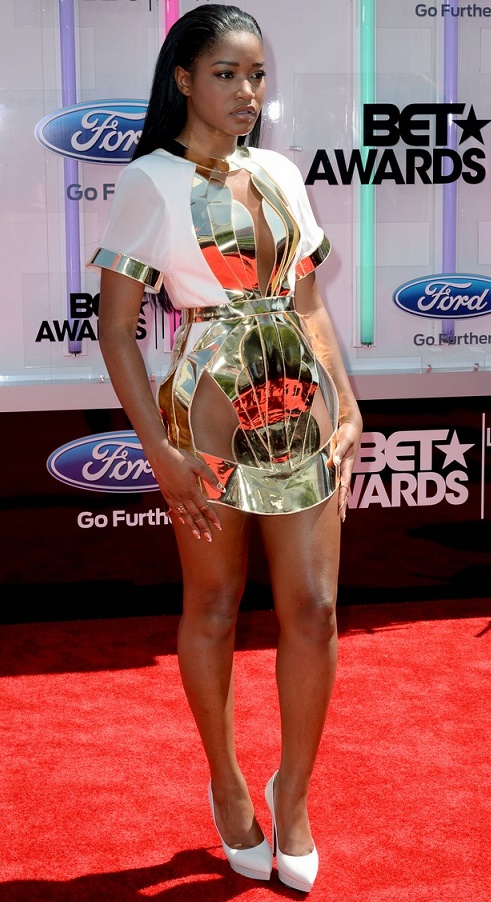 What we love about Keke's look is how she chose to accessorize minimally. She had her hair slicked back and didn't wear a lot of heavy jewelry. She chose slim gold rings and a thin necklace. Keke chose to ditch the handbag and wore a pair of hot Saint Laurent pumps.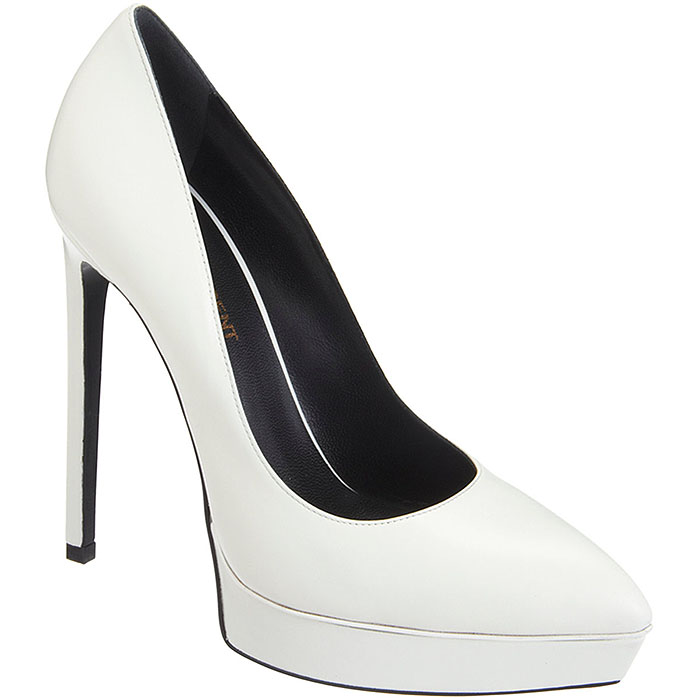 Saint Laurent Janis Pumps in White (sold out online)
  The Lexi White pumps by Qupid make a great alternative to Kiki's shoes: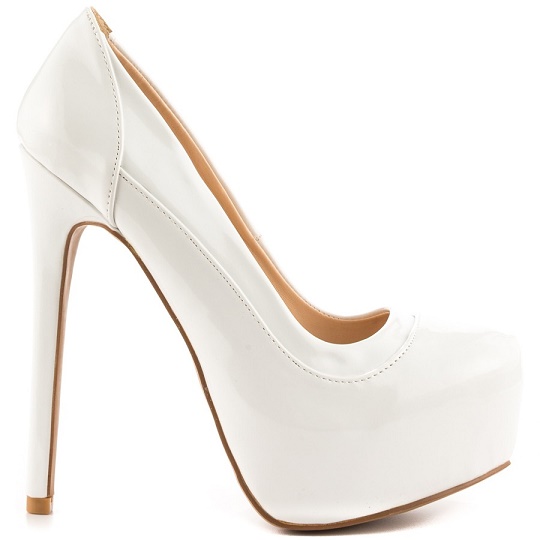 Qupid Lexi White Platform Pumps ($50)
We also love the following pumps from Aldo. They are not as tall but the pointed pumps make them really sexy: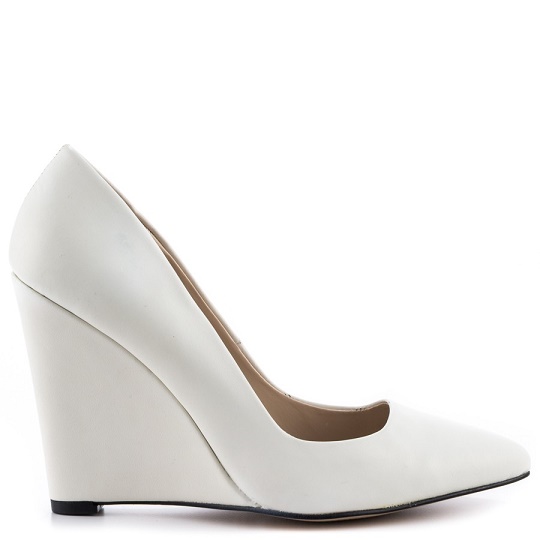 Aldo Cirrito Pumps
Do you look like the Aldo pumps? Click on the buy button below to get your own pair.