Vicki was ready for her closeup with a full face of makeup while her dark locks were pulled back.
The fun-loving telly star was joined by two burly policeman in the photo, who wrapped their arms around a pouting Vicky while she stole one of their hats.
She captioned her fun pic: 'Causing trouble in Brighton…'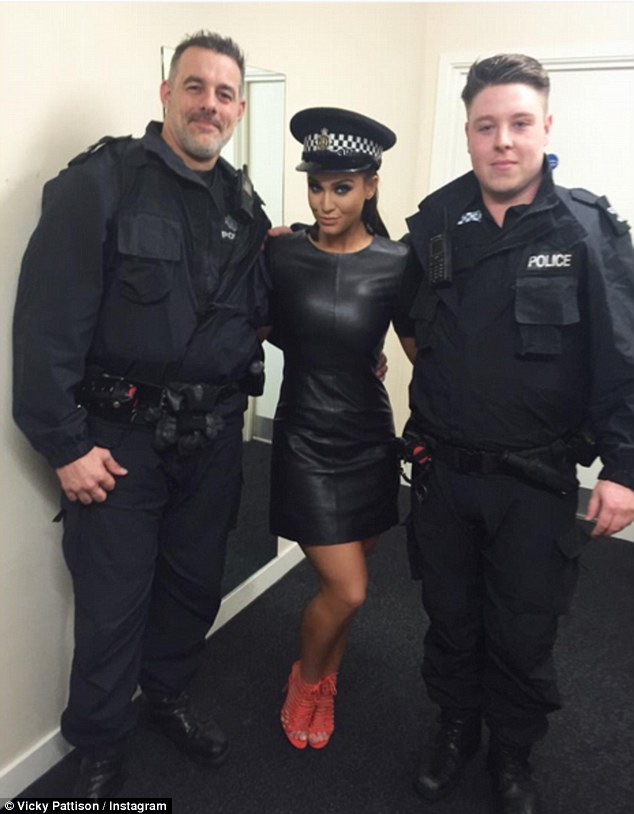 And while she's quit the reality show that made her name, Vicky Pattison is still up to mischief.  The I'm A Celebrity…Get Me Out Of Here 2015 champ shared a fun snap on her Instagram page on Friday, posing with two coppers.
Vicky looked gorgeous in a black leather mini dress for the fun Instagram update, adding a pop of colour with some neon orange heels.
It's been a busy couple of the days for the star who is working on a number of new projects.
On Thursday she shared another Instagram pic from behind the scenes of a TV shoot, telling her fans:
'Been an amazing day!! Started with a good training session, then a brilliant afternoon recording with @5startvuk for their brilliant new show #stripdate… And then rewarded myself with a spot of shopping!! #productiveday #happyvic.'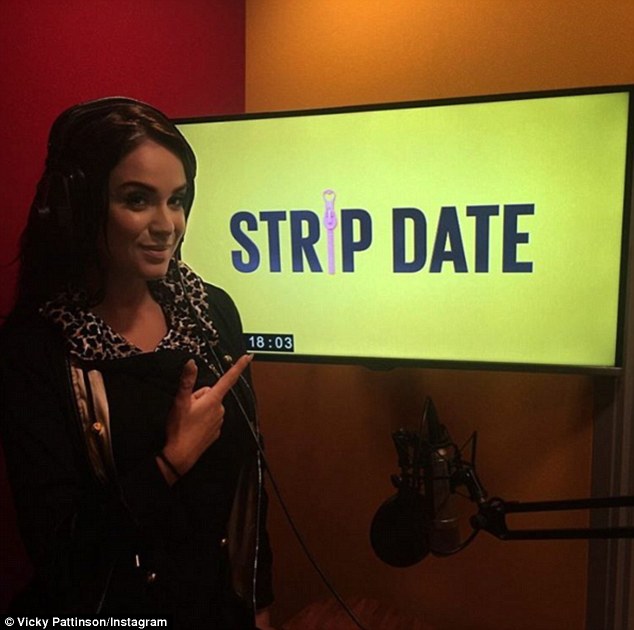 While the star, who is a regular panelist on Loose Women, is working hard on her TV career, she told the MailOnline this week that she won't be returning to her reality show roots.
'I do see them all kick off and I think, "I couldn't do that anymore!" I've turned my back on shouting and screaming on the TV', she said, after quitting Geordie Shore two years ago.
It would be a crime to miss out on Vicky Pattison's caged sandals. No, we don't think Geordie Shore's Vicky Pattison has got herself arrested. However, that's one arresting ensemble the lass is wearing. The leather dress is so sexy that mothers up and down the land will be putting their sons on lock down!