Lottie is the fashion forward teen is the daughter of  Kate's father Peter and his second wife Inger. Following fast the footsteps of her supermodel half-sister Kate, she even made her Fashion Week debut, last year! She has modeled for major brands such as Calvin Klein and Teen Vogue.
Lottie Moss demonstrates her own fashion credentials as she enjoyed a lunch with friends at The Ivy, Chelsea Gardens on Friday, before stopping off at a flower stand.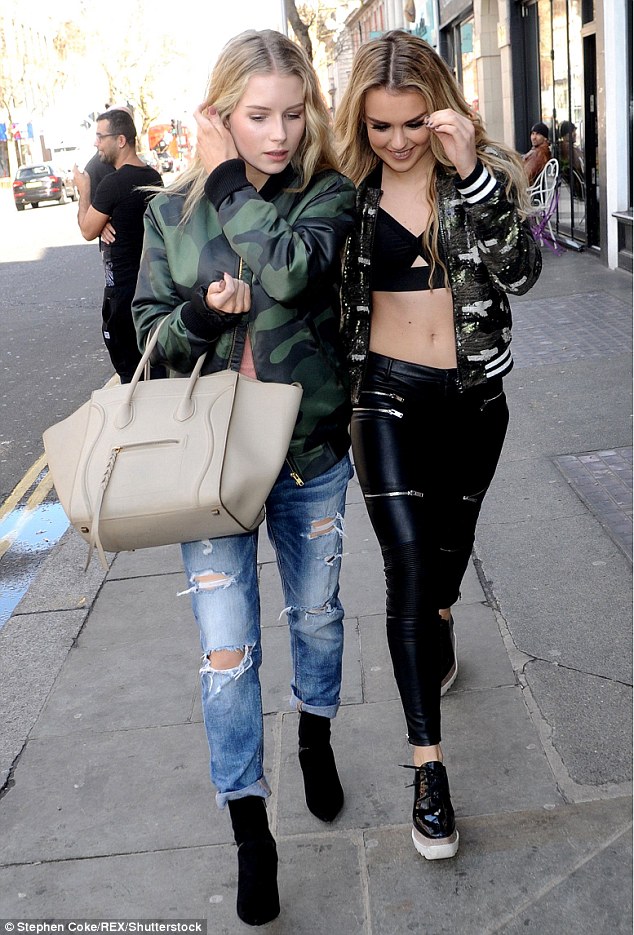 The 18-year-old beauty dressed down in ripped jeans and a camouflage bomber jacket for the occasion, topped off with black heeled boots and a taupe tote bag.
The young model matched her peach top with perfectly manicured nails and she enjoyed shopping with Tallia Storm and the media personality's sibling Tess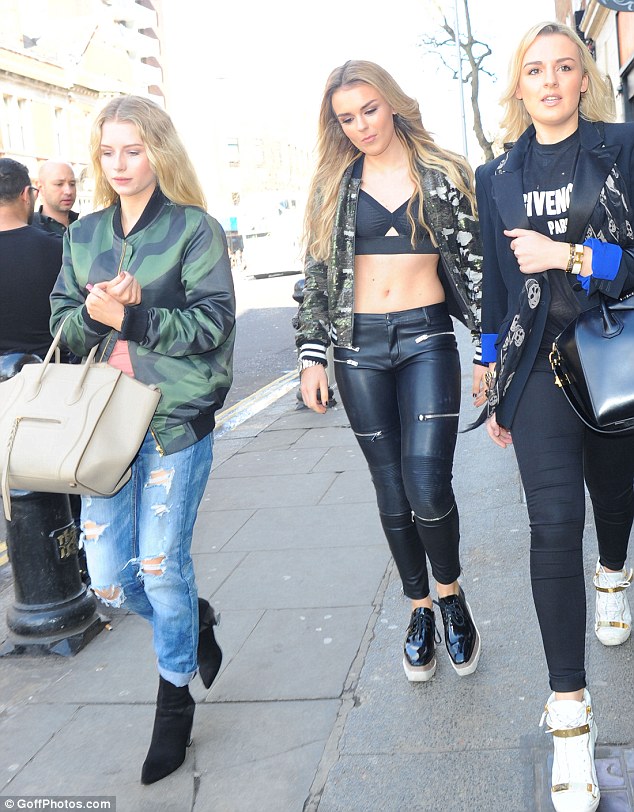 Both she and gal pal, Tallia wore their trademark blonde locks in sleek centre parts as they got ready to enjoy their meal.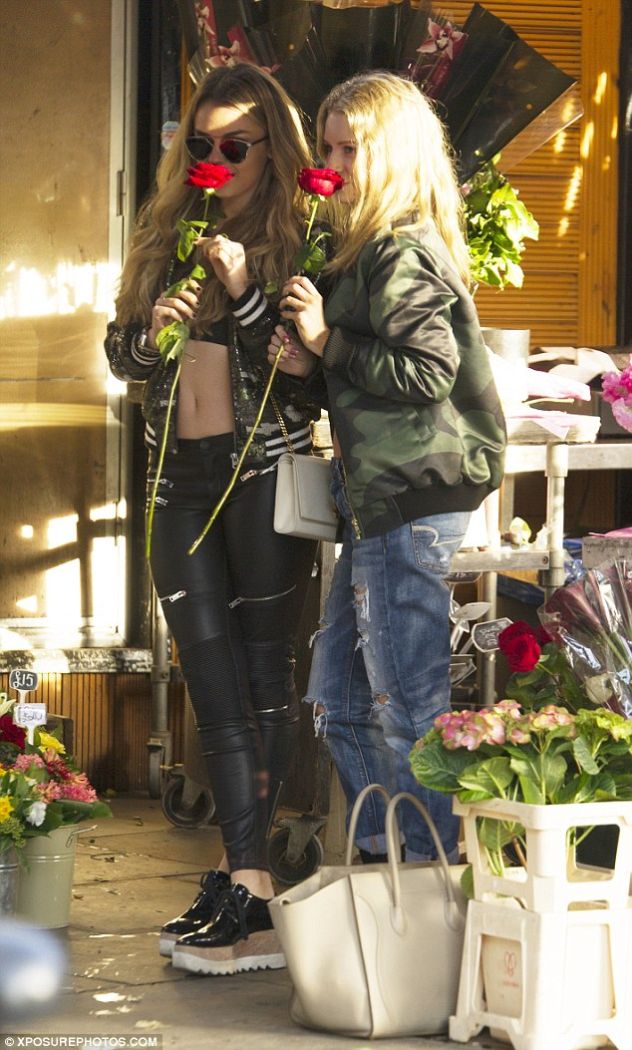 And Tallia sported an equally chic look with stylish leather trousers and a black crop top.
However, the 17-year-old singer kept her look casual with a sequined khaki jacket, which she wore undone to show off the rest of her outfit.
While her patent platform shoes made her stand out from the fashion crowd.
The platform brogues are becoming more and more in fashion, and ever since Stella McCartney introduced her wood-panelled flatforms that became blogger favourites overnight, we just can't get enough of them. Keeping comfly while gaining those extra model inches is suddenly possible, and we're welcoming flatforms in all shapes with open arms! Talia's platform shoes from Stella McCartney are available (right) so get instafamous in seconds with these on your feet!!