We all know how Leonardo DiCaprio hates the paparazzi, right?
But it certainly didn't look like it when the actor was spotted out and about with his model girlfriend, Toni Garrn, in New York City yesterday. The two were all smiles as they held hands while strolling with some friends. It was a very rare sight to see. Leo looked like a teenage boy in his khaki shorts and sneakers, while Toni was all casual and laid-back in a dark wrap skirt and equally dark t-shirt.
Interestingly, after getting over the fact they were holding hands and smiling — in public, I managed to notice Toni's pretty white sandals. To be honest, I didn't like the way she paired a loose t-shirt with her low-waist skirt. It didn't do her any good because it made her look straight as a stick. Now her shoes were a whole different thing. They came with swirly straps and cutouts — a very intriguing pair that was hard to ignore.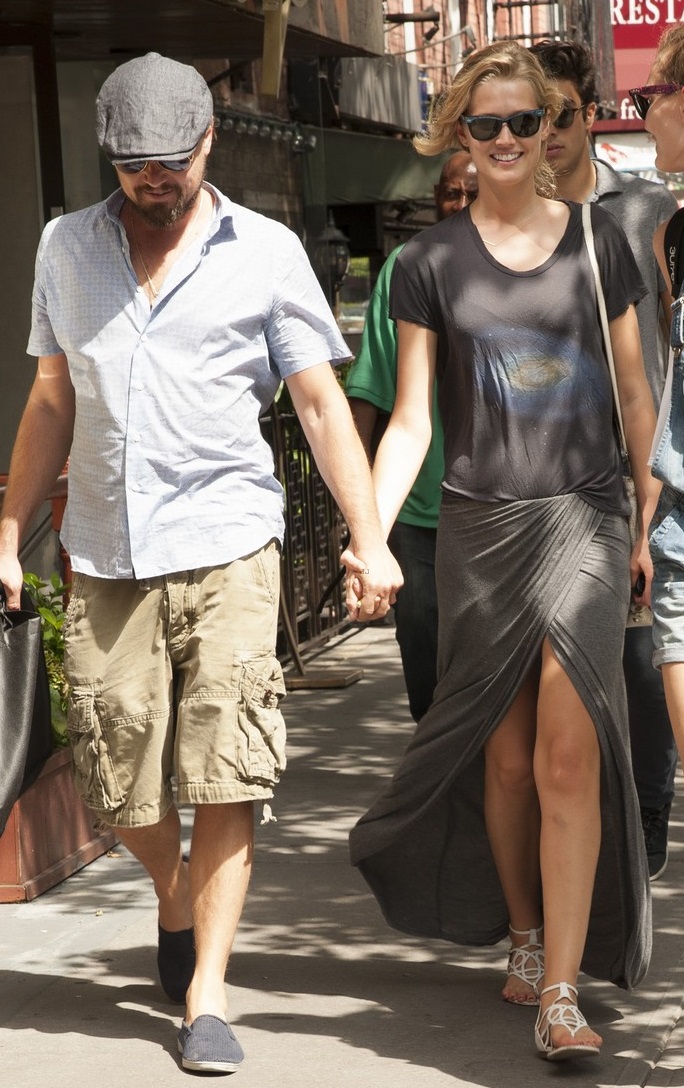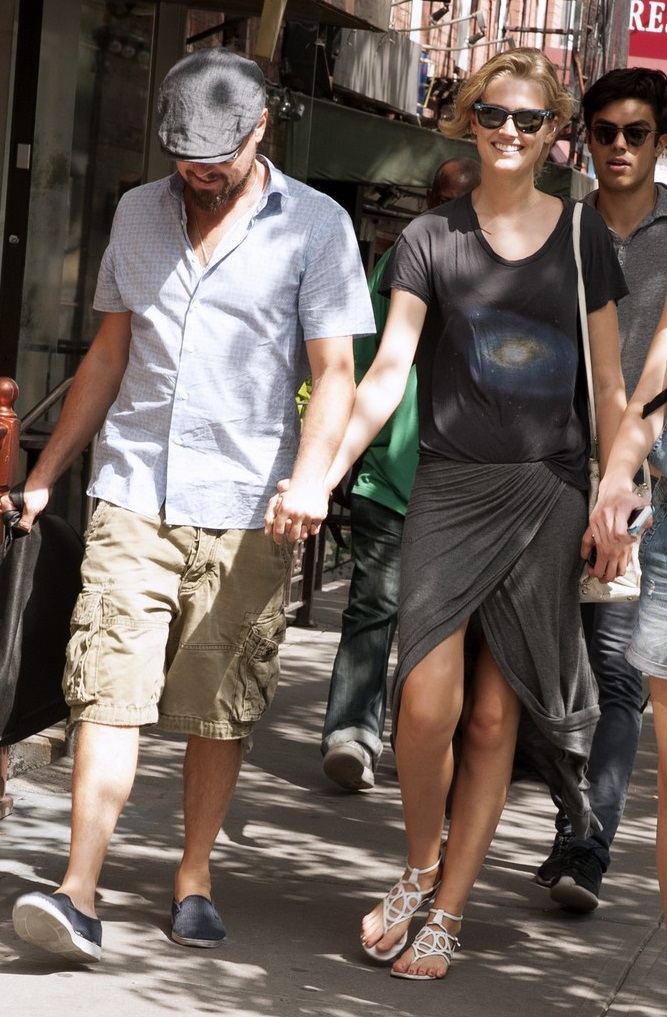 Toni Garrn holds hands with boyfriend, Leonardo DiCaprio, while strolling in New York City with some friends, June 26, 2014
Any idea where Toni scored her strappy flats?
I love how fancy and feminine they look. And I really like the artfully detailed straps. Thong sandals are a dime a dozen, but those with elaborate details — like Toni's shoes — are rare. If you fancy her sandals just as much as I do, here are a couple of substitutes you may want to consider: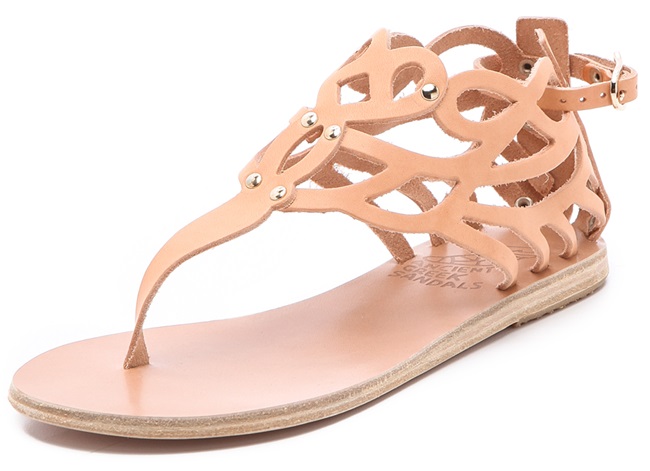 Ancient Greek Sandals Medea Thong Sandals, $240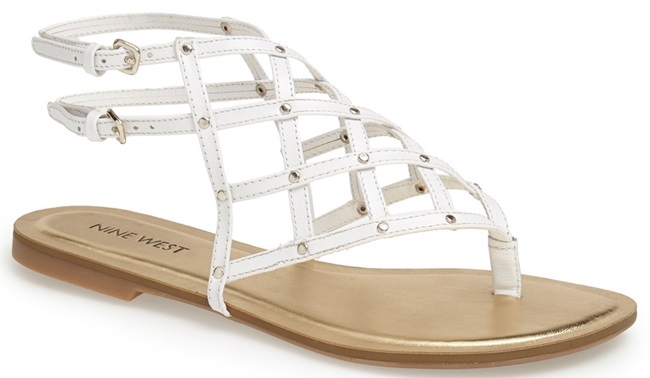 Nine West Plaid Perfect Sandals, $60 (was $79)
If you're going to steal Toni's outfit, do yourself a favor by skipping on the loose t-shirt. Instead, pair the low-waist wrap maxi skirt with a fitted tank or tee that'll show off your curves. Also, don't forget to wear sunnies to give you look a touch of glam. Enjoy your summer!