Here's some huge news for you, ladies. Taylor Swift just hooked up with Tom Hiddleston! Yes, the pop star just snagged super hot Loki! 
The two were caught kissing and canoodling in Rhode Island on Tuesday. Note that Tay-Tay just broke up with her long-time love, Calvin Harris, last June 1st, so to see her move on so quickly feels a little, well, low. But hey, she's young, sexy, talented, rich, and beautiful. She's entitled to enjoy life and do whatever she wants. In other words, let's not judge.
Speaking of Taylor, I think I've mentioned once before that her fashion sense evolves and adapts depending on the guy she dates. When she was with Calvin, she was more daring and edgy. She even dyed her hair platinum blond and started wearing super platform boots. But now that she's with Tom, well, let's just say if the getup she wore in Rhode island is any indication of what's to come, then let's expect a more conservative-looking Taylor Swift from now on.
For their romantic stroll on the beach, Ms. Swift wore a short blue printed dress topped with a chestnut brown sweater. She kept her bob tied in a loose and messy pony, and then capped off the ensemble with dark sunnies and a pair of vintage-y lace-up oxfords. No, it was not a fashion forward attire. Not. At. All. But, she did look kind of cute in that retro sort of way.
As for Tom, well, he simply looked sexy in a pair of black jeans and a blue button-down shirt. He capped off the combo with a dark quilted jacket, which he was sweet enough to offer to Taylor so she could keep warm. The gesture melted my heart, of course.
Now for those of you dying to see the proof, here they are, but try not to feel jealous: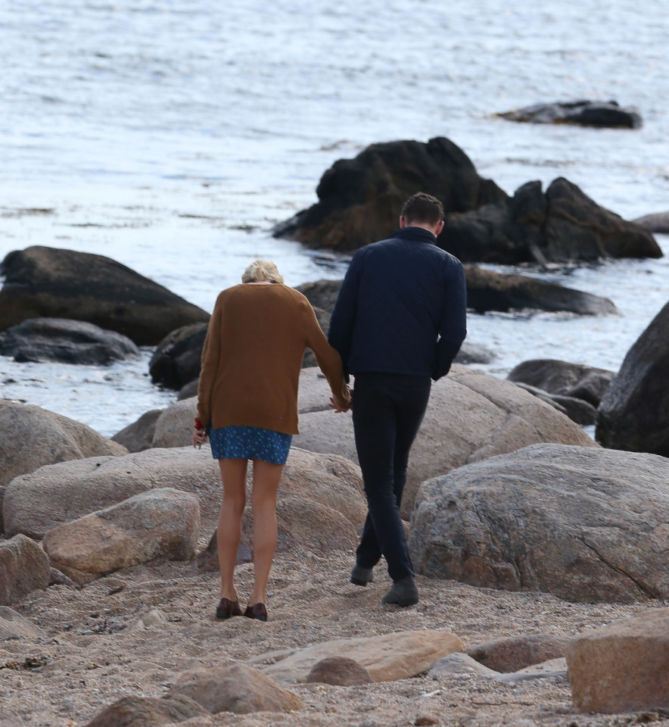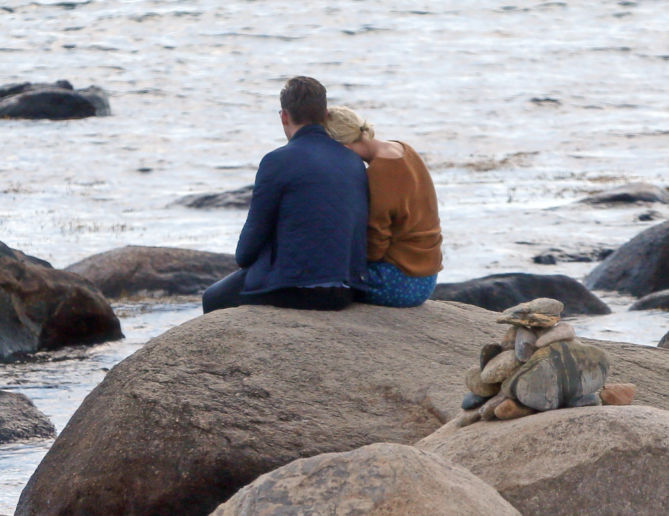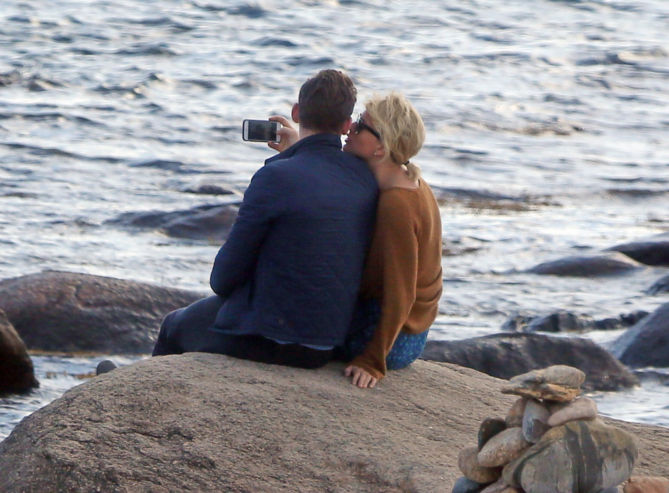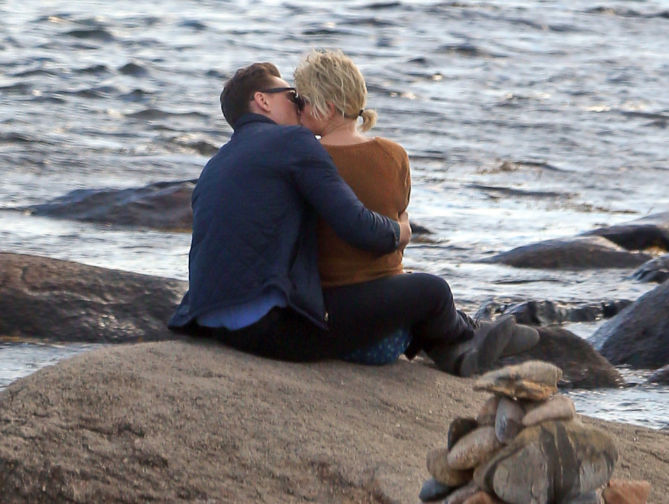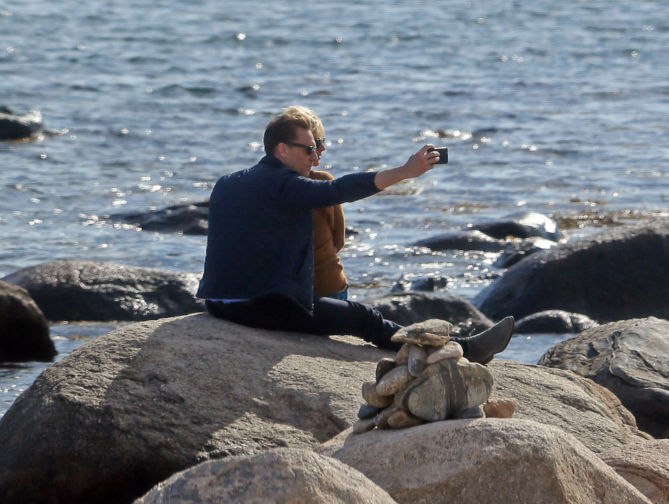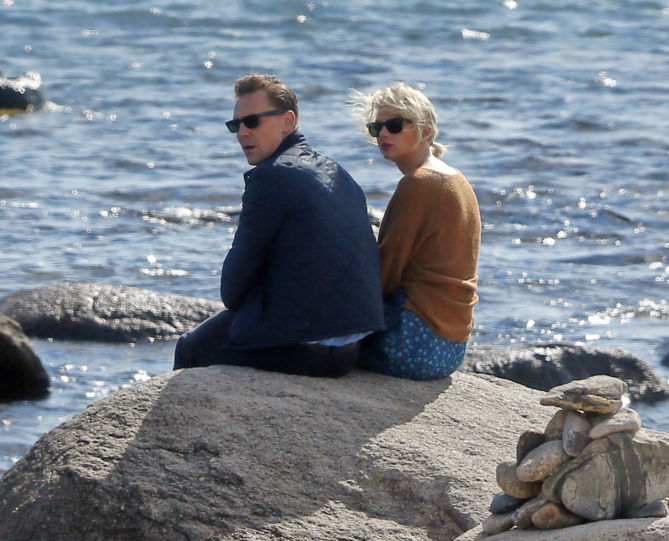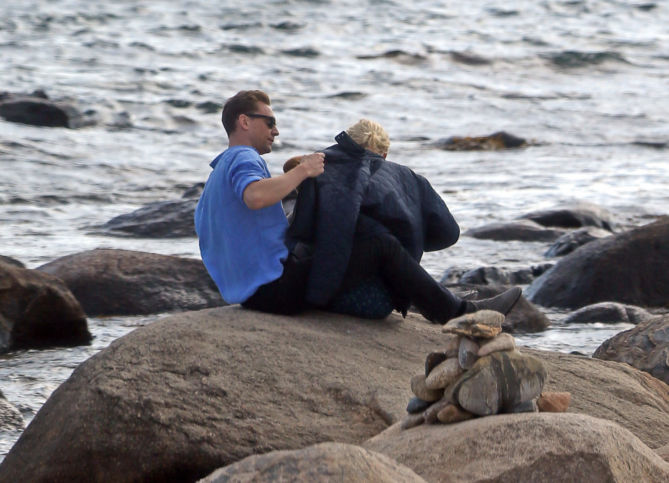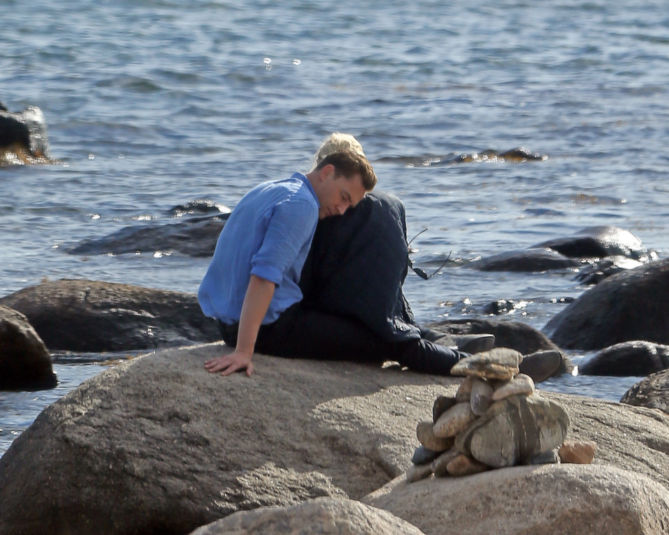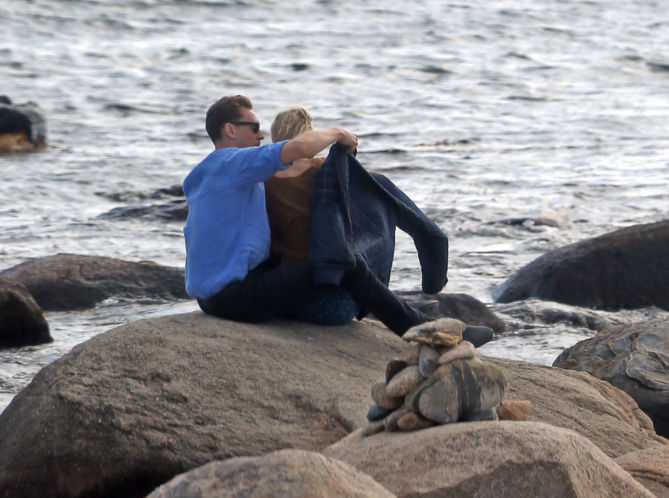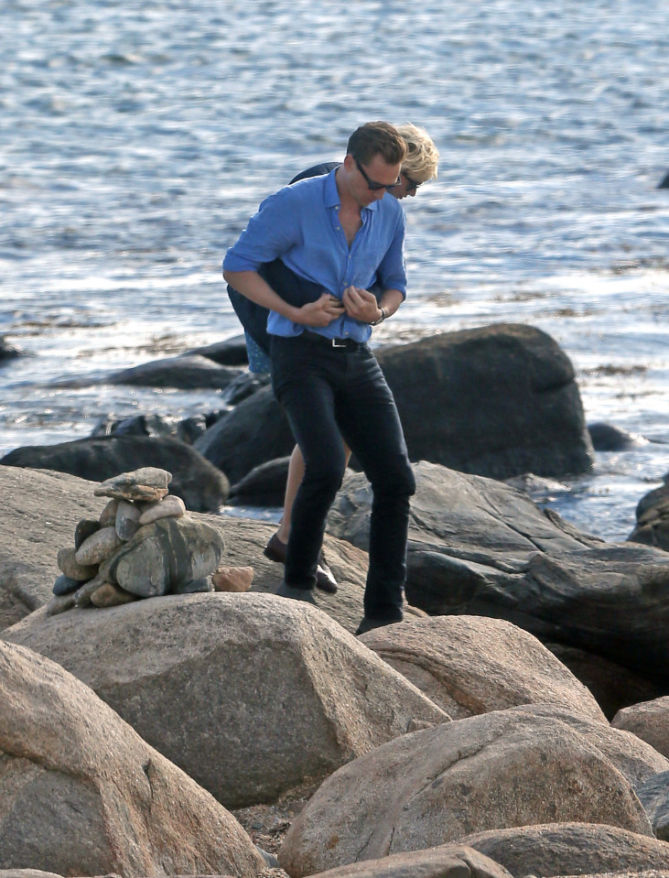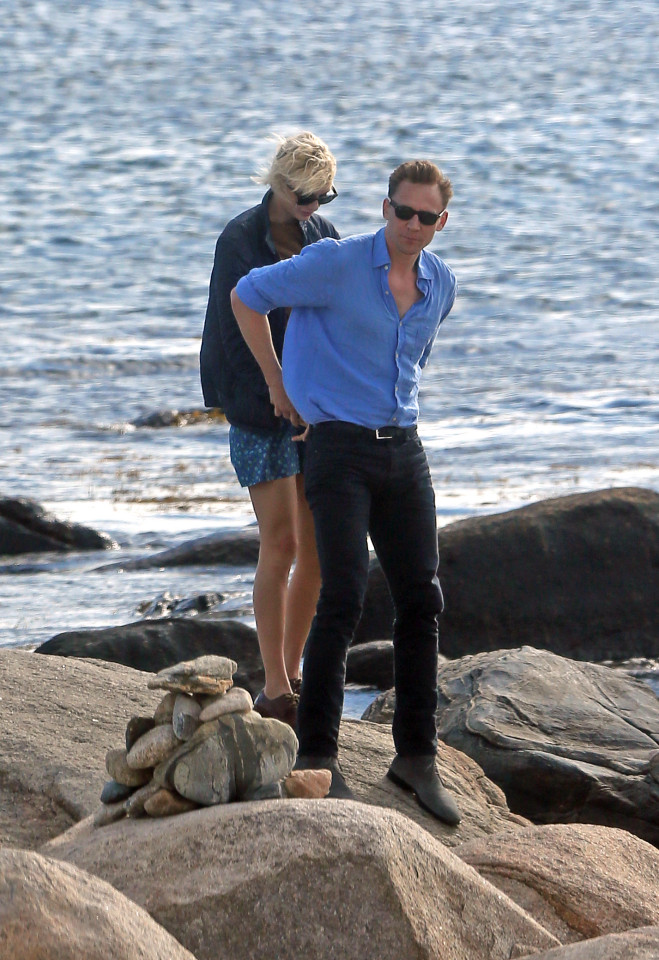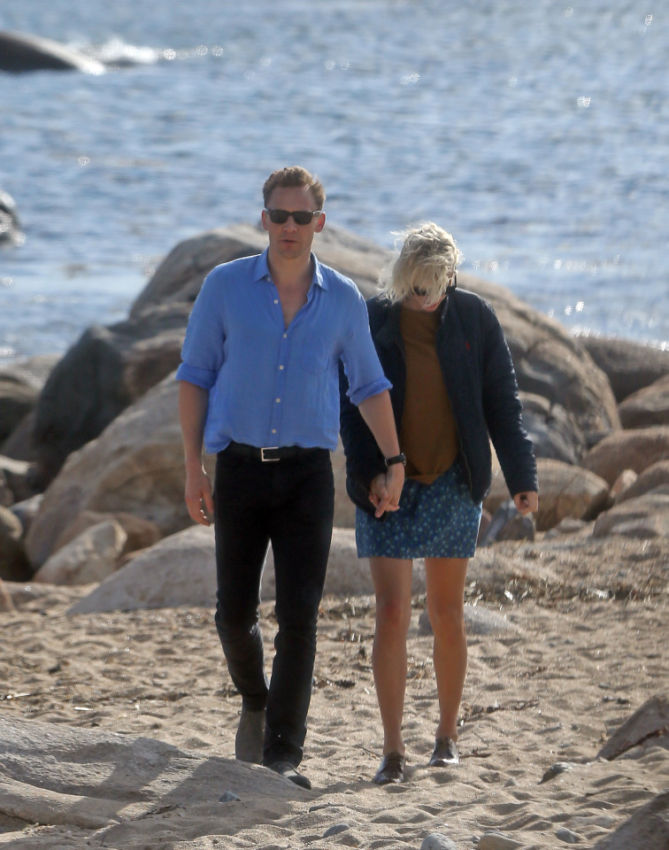 Taylor Swift and rumored new boyfriend Tom Hiddleston are caught kissing and canoodling in Rhode Island on June 14, 2016
You have to admit. They look exceptionally good together. I mean, it's a match made in heaven!
Maybe Tom is what Taylor needs. Maybe she needs a much older guy to make her finally stay in a relationship. Would you agree?
Now back to Taylor's outfit. Do you like it? It's simpler and more understated than usual, but quite ideal if you're dating a British gentleman who is about 10 years your senior, if you ask me.
The blue dress is from Madewell. It's actually very cute without the sweater. Below is a closer look. It comes with pockets and cutouts on the sides.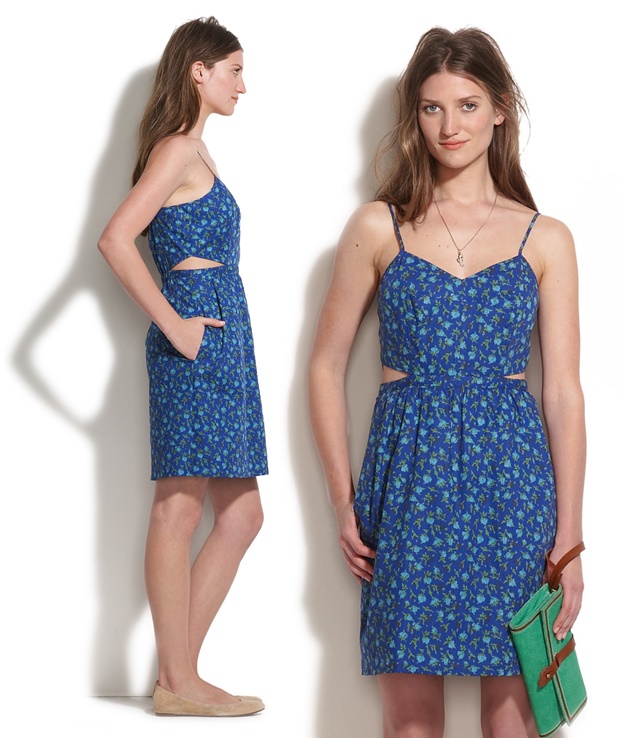 Madewell Rosette Cutout Cami Dress, $128
I couldn't find anything on Taylor's retro lace-ups, so if you like her style and you want to steal it, I think these oxfords from MICHAEL Michael Kors and Toms would be great candidates: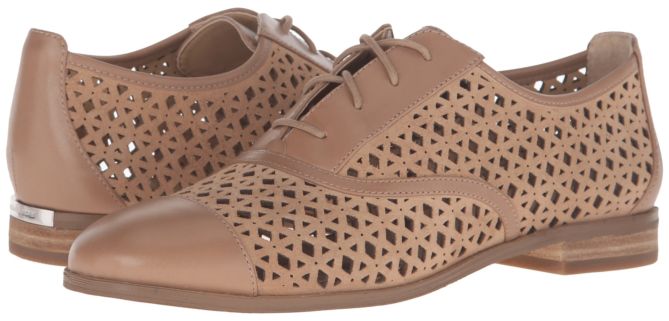 MICHAEL Michael Kors Sunny Lace Up Oxfords, $155
TOMS Mocha Brogues, $98