They say if you have it, you should flaunt it. I agree with that 100%. Of course, you do have to remember that everything must be done with taste.
A great example of someone who knows how to flaunt her goods without looking tacky would be Taylor Swift. She's a fashion plate who knows how to dress sexy and gets away with it looking like an angel. You can blame it on her squeaky clean image and model-looking figure. If she had a body like Kim Kardashian's, the effect of her wardrobe choices would probably be very different.
Recently, Taylor was spotted flaunting her long legs (yet again) in a simple printed shirtdress that she belted on the waist. She kept her usual vintage-inspired Dolce & Gabbana purse handy, and finished the look with a pair of dark brown boots from celebrity-approved label, Rag & Bone. Altogether, it was a very simple outfit with no frills, but of course, Taylor looked fantastic per usual: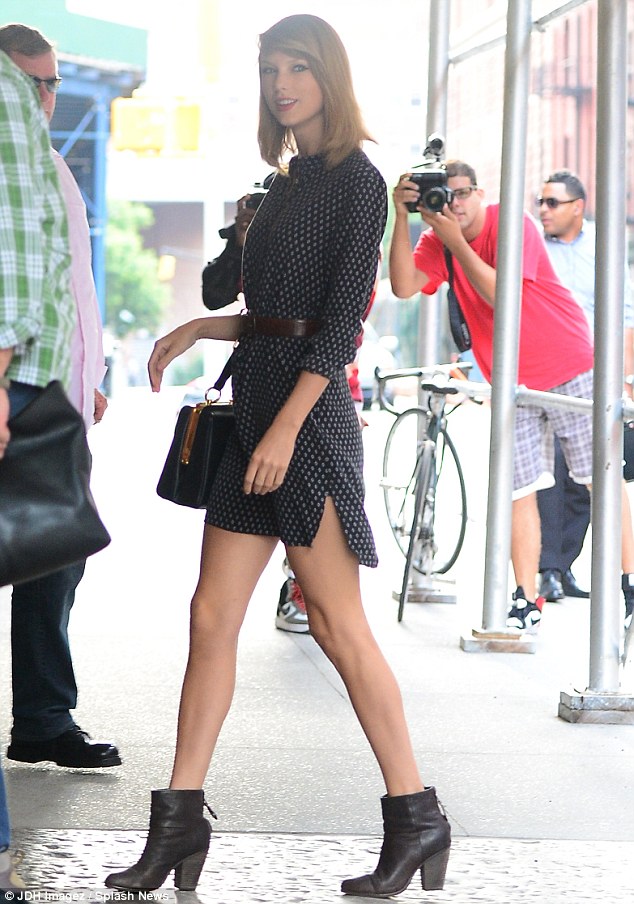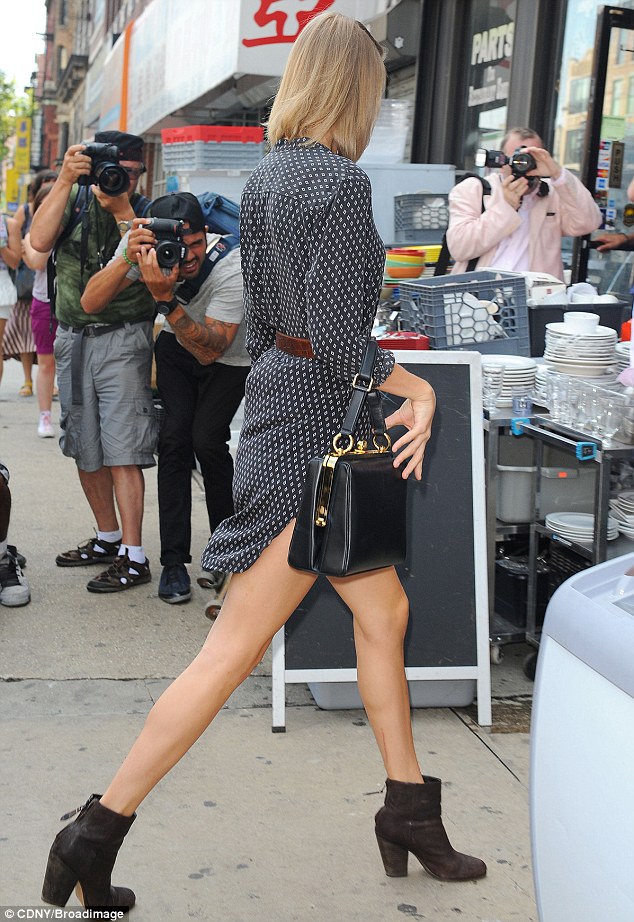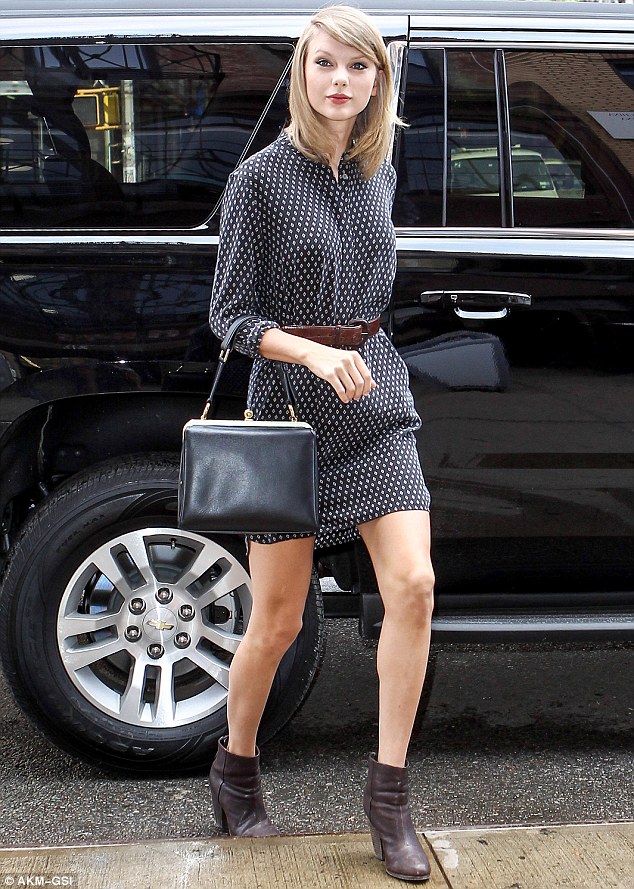 Taylor Swift spotted out and about in New York City on July 16, 2014
How do you like Taylor's latest street style? Is it the kind of look you'd wear yourself this summer? She put together a rather interesting combination, don't you think? Who would have thought that a pair of Western-inspired boots would look wonderful with a classic shirtdress and a very ladylike retro-inspired purse?
What's great about this outfit from Taylor is that it is easy to copy. You don't have to be a genius to pull it off, and neither does your body have to be perfect. Simply grab a shirtdress and pair them with those Rag & Bone boots, and you're done!
Speaking of Taylor's boots, those are the "Newbury". Several celebrities have already been spotted wearing the style, so it's no surprise to find Taylor following suit. The shoes come in several colors and materials variations so you have a lot of options to choose from. Below is a pair in black: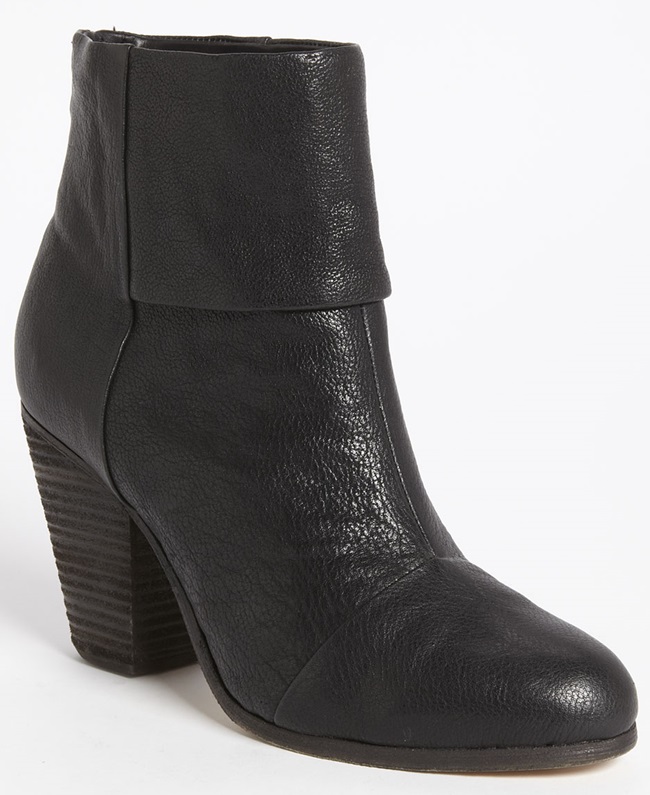 Rag & Bone Newbury Boots in Black, $495
If you want boots with a bit more detail, you can also try Rag & Bone's "Harrow" Boots. This particular style features wrap-around straps at the ankles, as well as a notch at the center of the topline.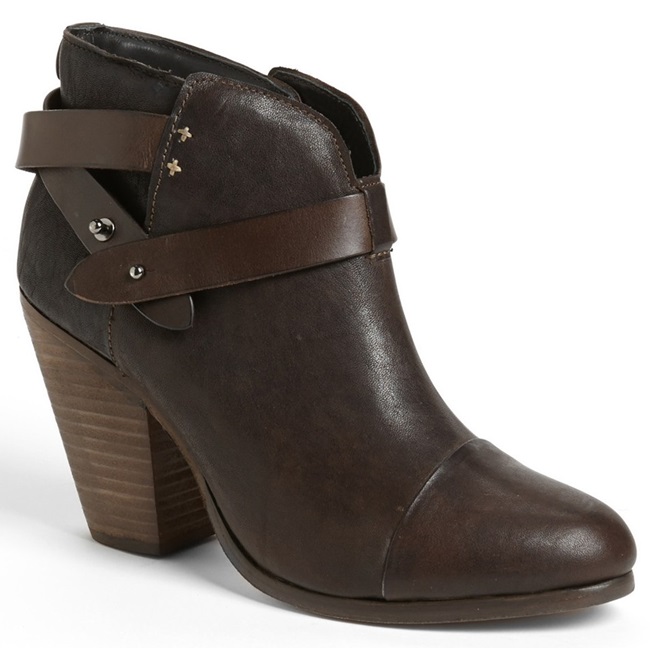 Rag & Bone Harrow Boots in Brown, $495
To steal Taylor's look, pair any of these boots with a black purse and a printed shirtdress. Here's a lovely number from Shoshanna that will work perfectly with either black or brown boots: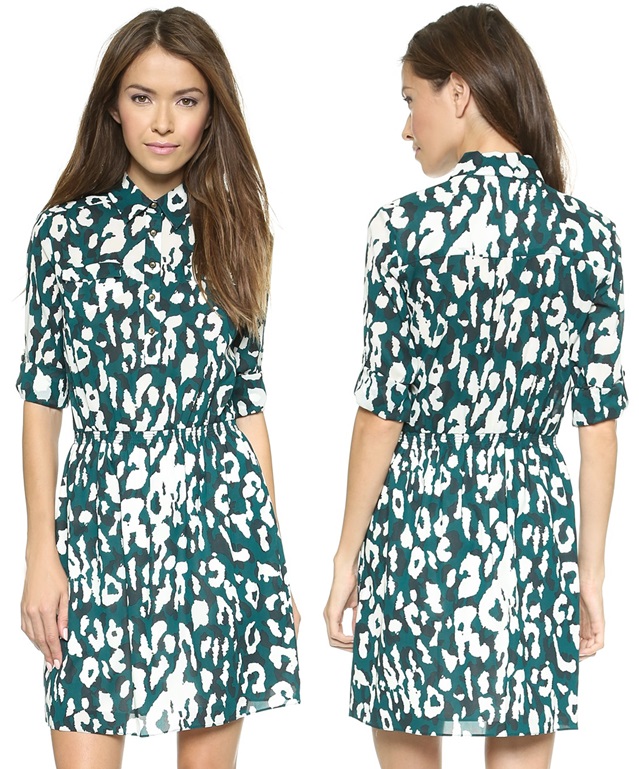 Shoshanna Judy Shirtdress, $395