If I was given a chance to be Taylor Swift for a day, I'd take it. Who wouldn't want to be in Taylor's place? I mean, she's not just a good singer and song writer; she's tall, sexy, and beautiful as well. Save for a decent boyfriend, you could say the girl has it all. Plus, she always looks picture perfect — even when she's not trying to be. The girl's fashion sense is always on point, both on and off the red carpet.
Take for example, these photos I found of the country cutie. These were taken while she was shopping at an antique store in L.A. over the weekend.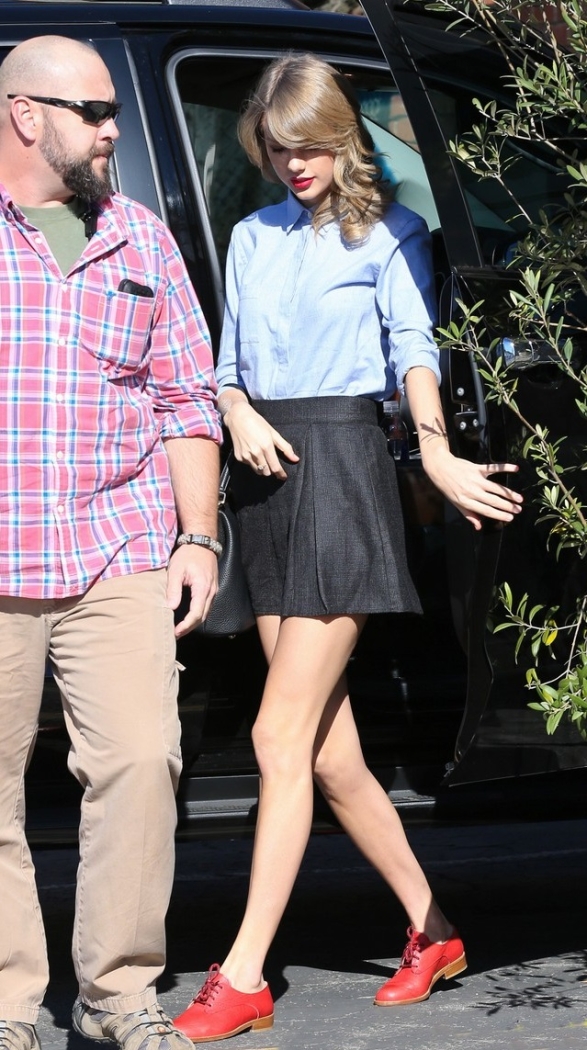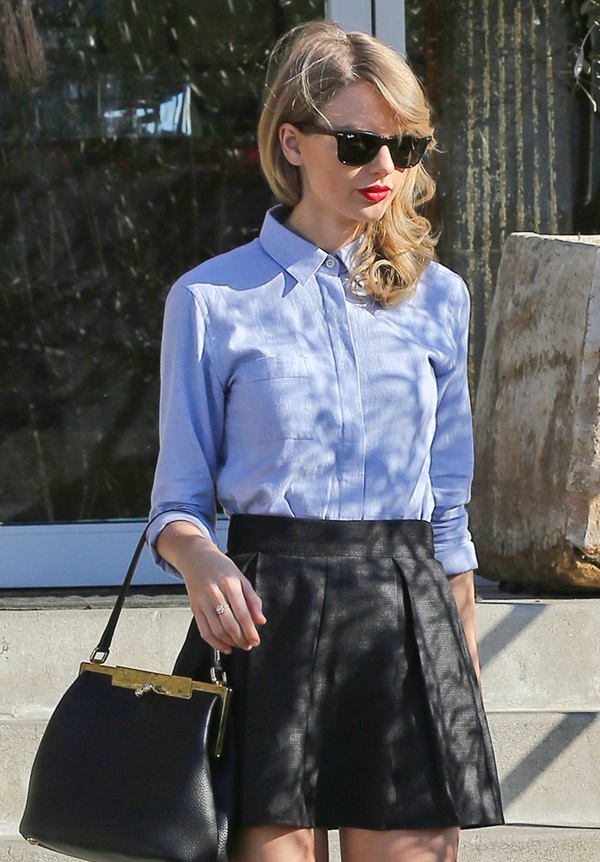 Taylor Swift shops for antiques at Daddy's Antiques in Los Angeles, January 19, 2014
How does she do it?
It's like she willed the wind to blow her hair in the right direction so she can look like that as she turns to smile at the fans. Her hair is perfect; her skin looks gorgeous; and the outfit is faultless. She looks amazing! I also think this is one of her best off-duty looks. It's simple, neat, sophisticated, but still a little retro — which is her signature style.
Speaking of retro, I love the way she paired her blue oxford shirt and short black pleated skirt (or is that a skort?) with poppy red brogues. The color is a wonderful surprise. I tried locating her shoes online but had no luck. In any case, I found this pair from G.H. Bass that can work as a substitute. It's not red, but it's just as colorful.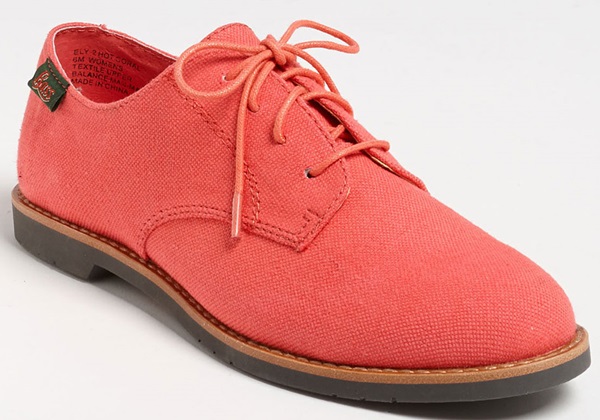 G.H. Bass & Co Ely 2 Flats, $79 
To channel Taylor, simply wear these lace-ups with a blue button down and a short black pleated skirt. Don't forget to slip on your sunnies and tote a girly handbag. Oh, and be sure to keep your tresses in gorgeous wavy condition.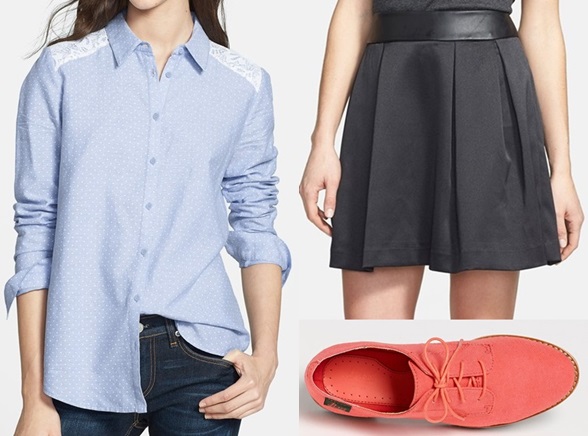 Shirt: Hinge Lace Yoke Dot Print Shirt, $68 / Skirt: Kensie Faux Leather Trim Pleated Tuxedo Skirt, $69