Keds didn't have to pay Taylor Swift to model their shoes for them, the brand fits exactly into the singer's personal style. When you think about Taylor Swift and her off-duty looks– you think of classic pieces and a lot of really good throwback 1950s looks.  She knows what looks good on her body and she also knows what would look good on her for random days when she's out running errands and such.
Check out what the pop singer (who reportedly earned more than any other artist who toured in 2013) wore to visit Whole Foods the other day: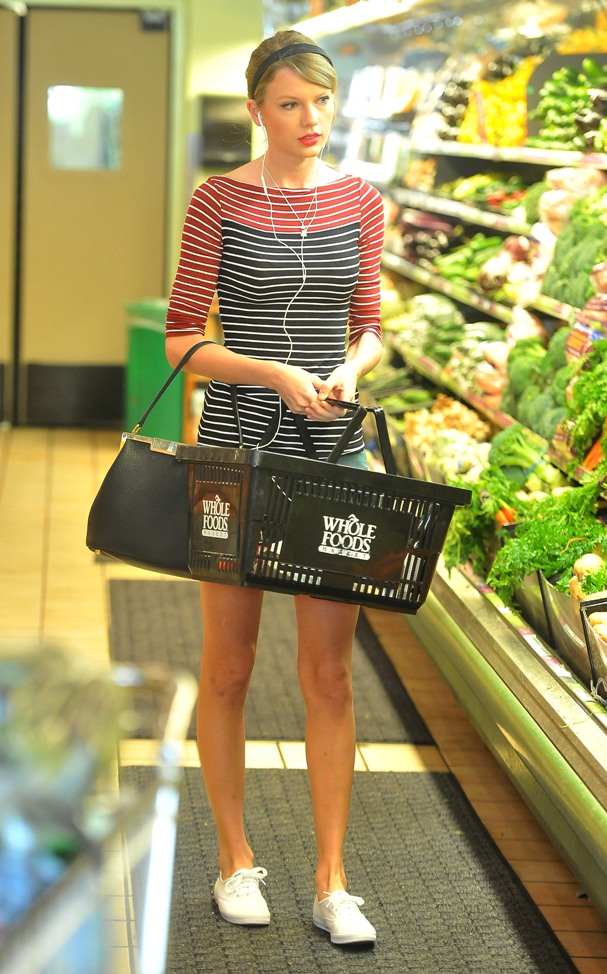 Taylor made sure that her simple outfit of shorts and striped top is finished with a pair of clean, classic Keds sneakers.
Keds also comes in the cutest prints. You can stick to the classics and pair your clothes with neutrals like brown, white, and black. You can also go for other classic shades like blue and red. Or you can totally have fun with Keds and choose other designs like the one below: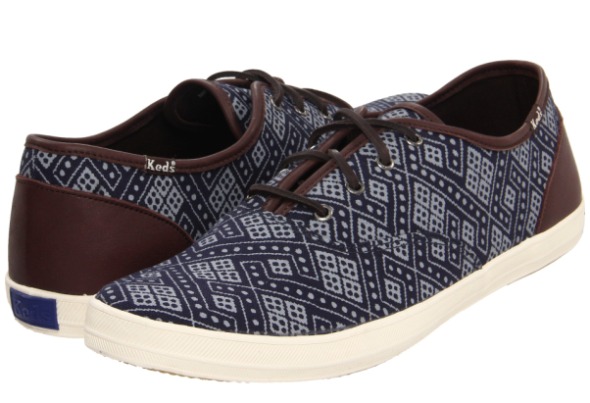 Click on the link below for the purchase information on the shoes. This pair and a whole lot of other printed Keds are currently on sale! It may still be cold now but once summer sets in, you can make your Keds sneakers your everyday shoes.