Taylor Swift is 24 years old so I think the squeaky-clean girl is entitled to go clubbing if and whenever she wants to. Sure, she has a flock of tween-age fans that require role-model behavior, but she should be entitled to have fun once in a while. Right?
Speaking of which, the songbird was actually spotted partying until the wee hours of Wednesday morning. She arrived at her New York home looking all flushed. Her face was shiny (a clear sign she had a busy night at the club) and you can tell she had alcohol in her system. Even more hard to ignore was the outfit she used for the outing — a really skimpy playsuit with a cutout at the front. She finished the number with a very ladylike Dolce & Gabbana purse and some retro-looking ankle-strap sandals.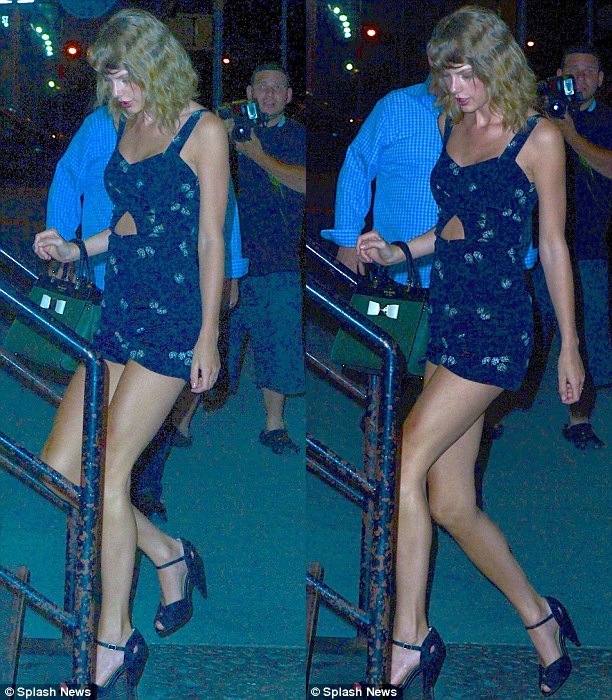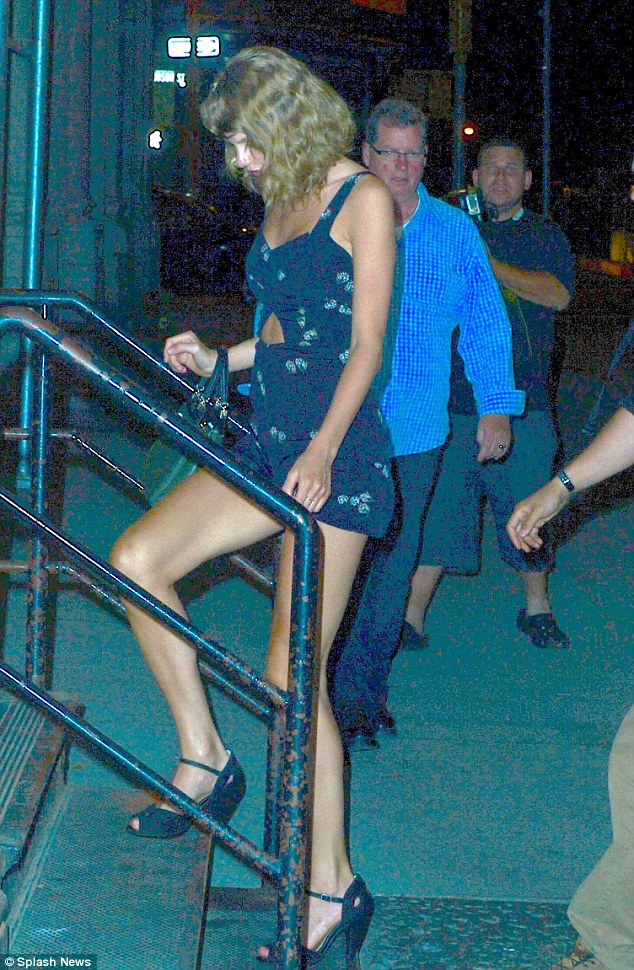 Taylor Swift arrives at her home in New York after partying until the wee hours of the morning, on July 9, 2014
You have to hand it to Taylor, because even after a long night, she still looks good. Sure, her signature red lips and matte foundation are nowhere visible, but she still looks amazing for someone who probably danced all night. Would you agree?
I'm also amazed at how she can pull off a very short outfit and still come out looking prim and proper. Maybe it's with the shoes, noh?
Those retro-looking heels make a girl appear more ladylike and poised. Imagine if she were in a pair of sleek sky-high stilettos (or even worse, stripper shoes!). The tone of her look would probably change into a sexier one.
Taylor's vintage-inspired footwear are still a mystery to me at the moment. But the blond cutie has been known to favor brands like Seychelles and Shelly's for such footwear. The silhouette of her sandals actually remind me of dancing shoes. Would you wear such a style if a pair was handed to you?
Not everyone can pull off retro-inspired heels, but it seems to be Taylor's specialty. If you'd like to give her look a try, or if you simply want to channel a little bit of vintage drama this season, you can take a cue from Taylor and start with the footwear. Here are several shoe choices from ModCloth that will work great with a cute playsuit like Taylor's: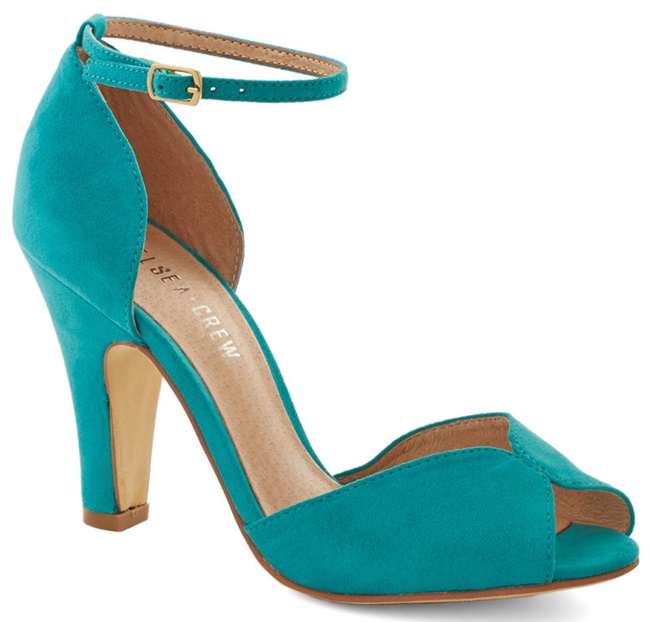 Chelsea Crew Fine Dining Heels in Turquoise, $68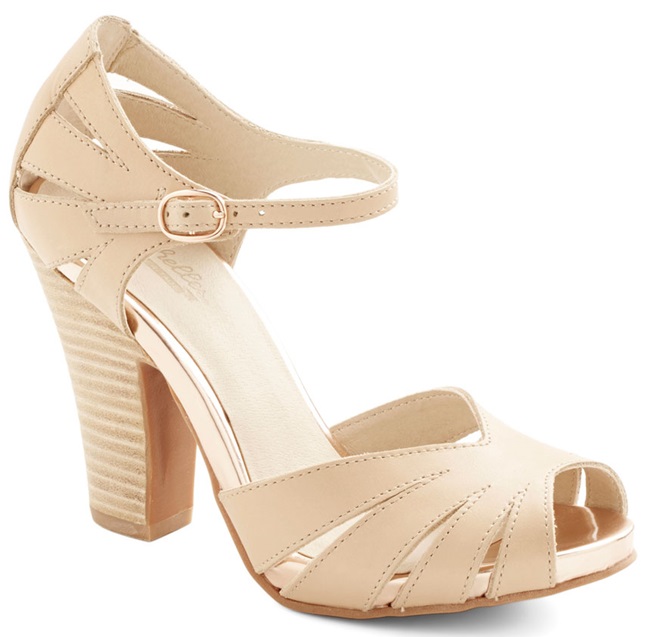 Seychelles On the Floor Heels in Tan, $95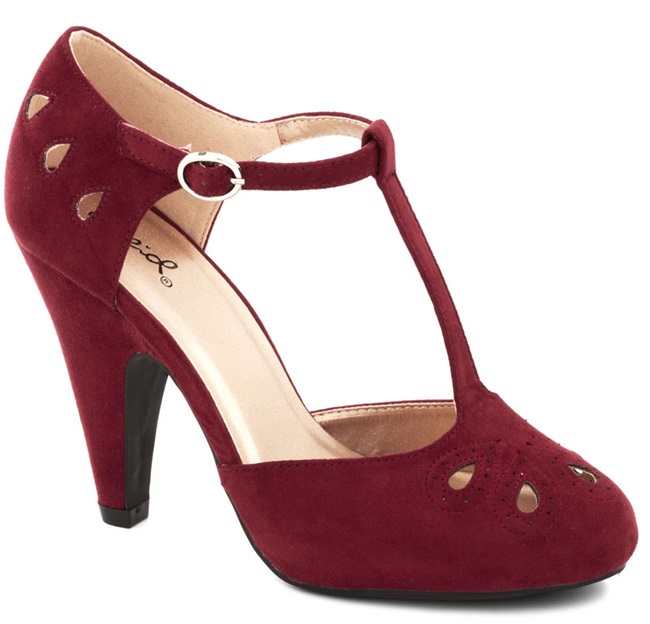 ModCloth Dynamic Debut Heels in Burgundy, $45