Taylor Swift looked glam in gold while out shopping in New York over the weekend. The crossover star donned a metallic jacquard crop top and matching pleated skirt for her session of retail therapy. She teamed the separates with her signature red lip color, a black top handle, and pink ankle-strap stilettos. It was hard to miss Taylor on the street because she carried with her a couple of shopping bags most probably filled with fresh designer goodies.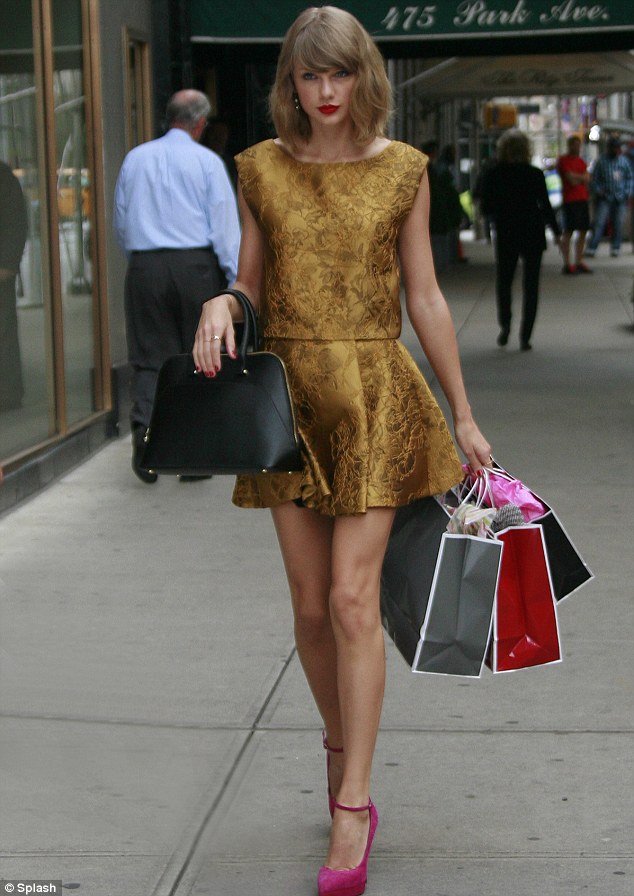 Taylor Swift goes shopping in New York while decked in a pair of pink stilettos, September 14, 2014
Prior to giving in to her sartorial fancies, the singer was also spotted walking on a street with a cluster of big red ballons in her hand. I'm not sure if she was filming for some commercial or magazine editorial, but the picture she painted was quite lovely. She even added a pair of red-rimmed cateye sunnies to her ensemble.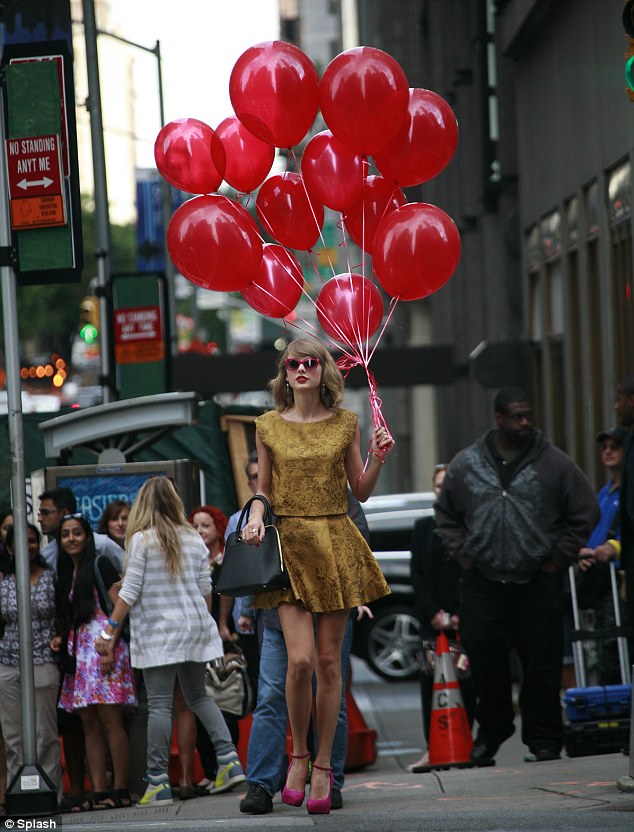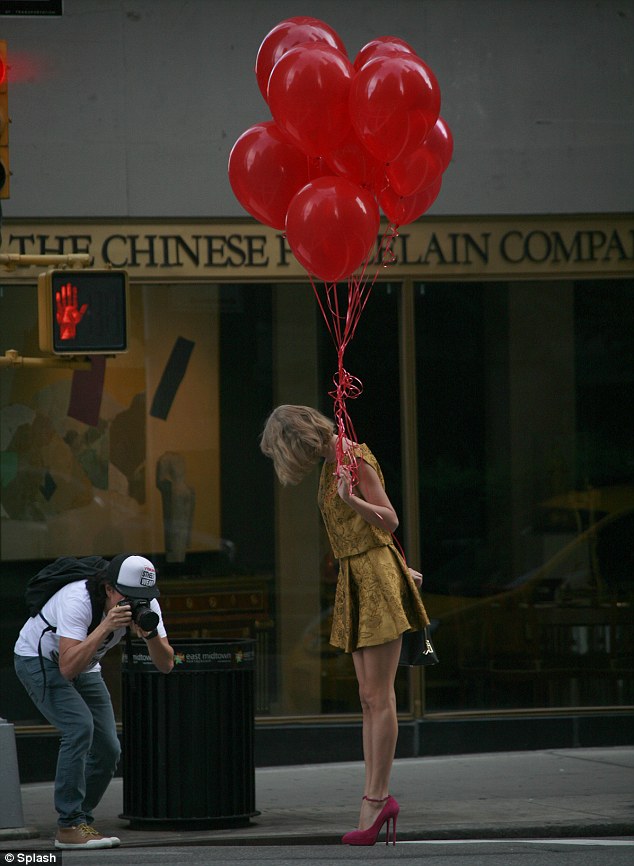 Taylor walks on street in New York while holding a bunch of red balloons in her hand, September 14, 2014
Don't you just envy Taylor?
She looks good in almost anything, and she's always dolled up wherever she goes. Her style, while a tad too girly for my taste, is very elegant and classy. In fact, she reminds me a little bit of those old Hollywood stars.
Taylor's all-gold ensemble is from Alice + Olivia. You can score both the top and the skirt over at Neiman Marcus. They're crafted from metallic jacket, and feature a floral pattern all throughout. Grabbing both will cost you about $500.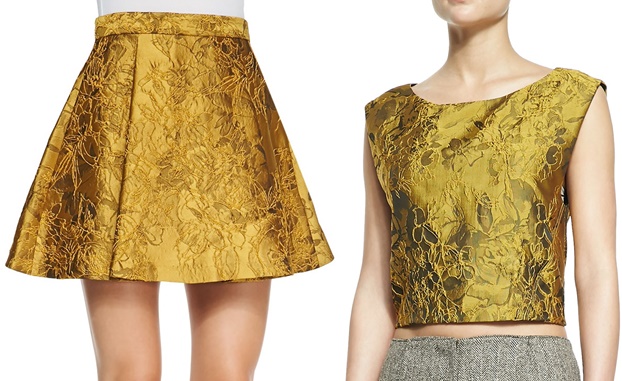 Alice + Olivia Metallic Jacquard Vernon Pleated Skirt, $297 / Alice + Olivia Metallic Jacquard Cierra Crop Top, $198
And as for Taylor's pink pointy stilettos, those are from Giuseppe Zanotti. I couldn't find them in pink online, but below are similar style shoes in black and purple. The pumps are crafted from plush suede uppers and feature 4.75-inch-tall heels. The platforms are about 0.75 inches thick, so if you do the math, you'll be walking in about 4 inches worth of heels. Sounds peanuts?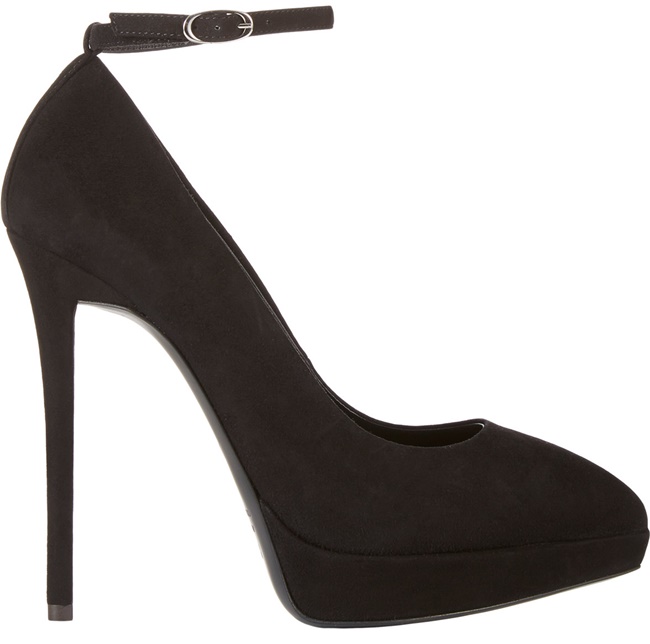 Giuseppe Zanotti Suede Ankle Strap Platform Pumps in Black, $750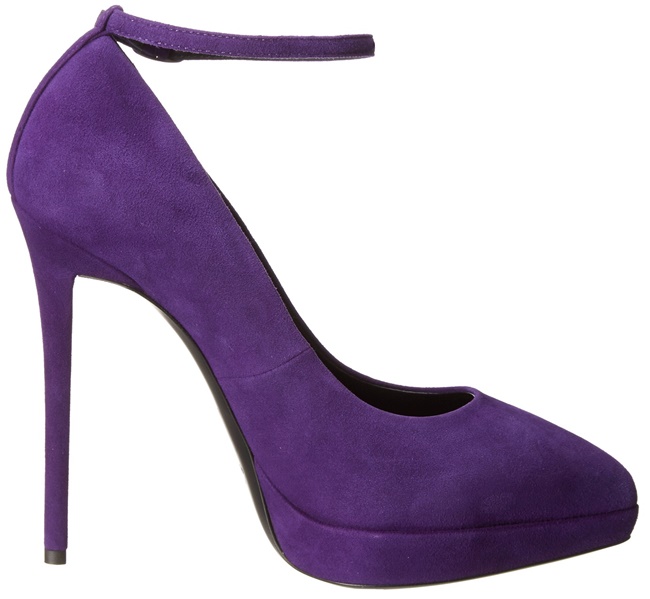 Giuseppe Zanotti Suede Ankle Strap Platform Pumps in Purple, $750