I like Taylor Swift and I always enjoy watching her dress up, whether it's for a red carpet event or a simple shopping errand. I've never seen the girl look bad, but for the first time ever, I actually found the outfit she wore the other day a little lacking. Ok, bland would probably be the best word to describe the attire, because she looked completely washed out.
The country cutie was spotted leaving her hotel in a monochromatic ensemble that almost matched the color of her skin and hair. Save for the signature red lips and dark sunnies, she looked like she was going to blend into her clothes. And it wasn't just the color, the outfit looked a little too old-fashioned, especially since she paired it with classic nude platform pumps. Check out Taylor's outfit below then tell me what you think: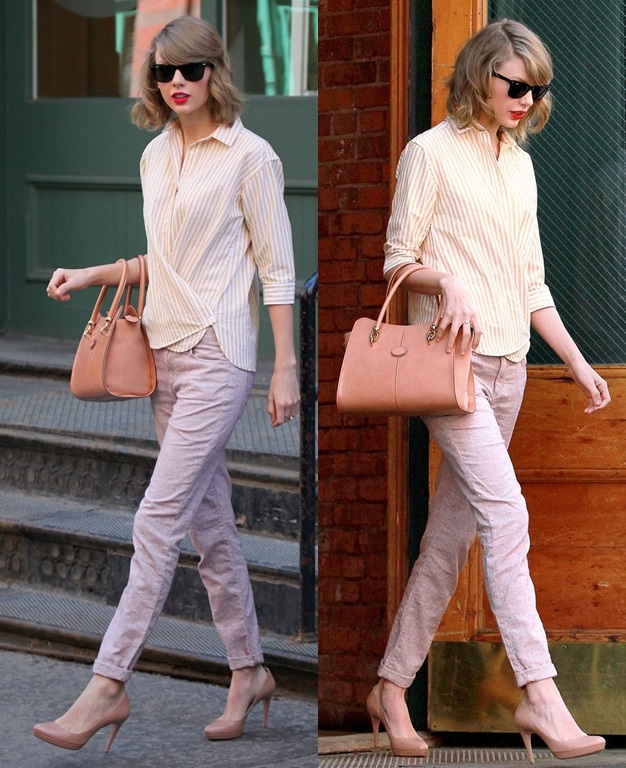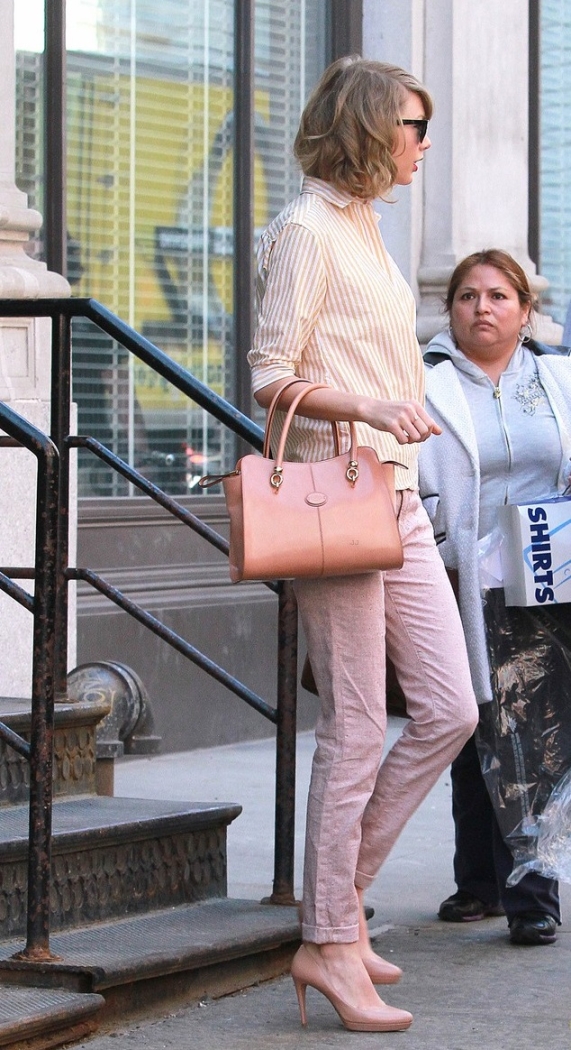 Taylor Swift exits her hotel in New York City while wearing a monochromatic outfit, April 9, 2014 
Well, any thoughts? No, she doesn't look bad, nor does she look ugly. In fact, she still looks as pretty as can be. But she could have done better with that outfit. Would you agree?
Of course, this is all a matter of personal opinion. Honestly, I sort of wish she finished those separates with a cute n' colorful scarf plus a pair of flat sandals. Those add-ons would have given the outfit a little bit of extra, and a more laid-back chic vibe.
Don't get me wrong, I find nothing unappealing about her footwear. In fact, nude pumps are must-haves and should be staples in every girl's closet. It's just that I think she wore them with the wrong outfit — no, scrap that — it's that her outfit would look better on a 50 year old.
Anyway, for those interested in Taylor's nude pumps, they're from Prada. They feature rounded toes, 3.75-inch tall heels, and half-an-inch-thick platforms. I'm quite sure they're comfortable to wear. If you fancy them and you're ready to make a purchase, you can find them over at Nordstrom.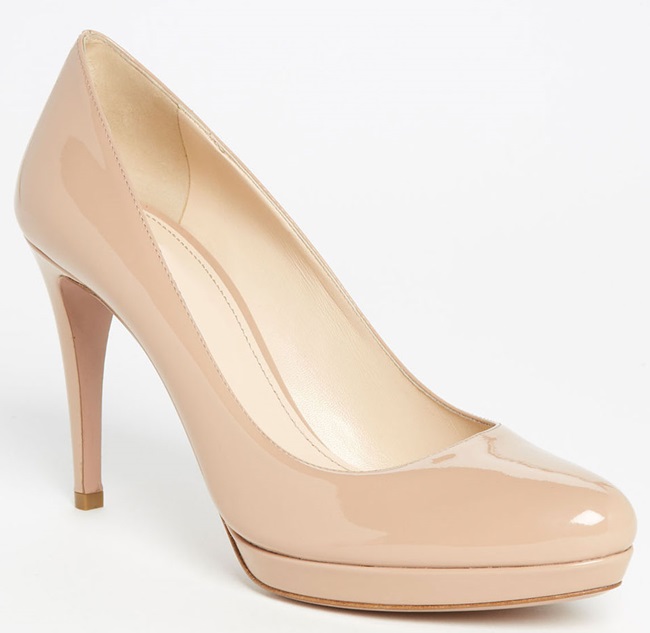 Prada Round Toe Platform Pumps, $670