Taylor Swift has been sporting a couple of long shirt lately. The shapeless shifts, which she has been using as dresses, are not exactly the sexiest, but she makes it a point to show off her legs to offset the lack in appeal, so I guess it's all good. I can't say I'm in love with this recent fascination of hers, but then again, the beauty with Taylor is that she can look good in anything.
On Monday, the popstar sported a plaid shirtdress from Equipment and paired the piece with two-tone vintage-inspired brogues. Again, not sexy at all, but she came out looking alright.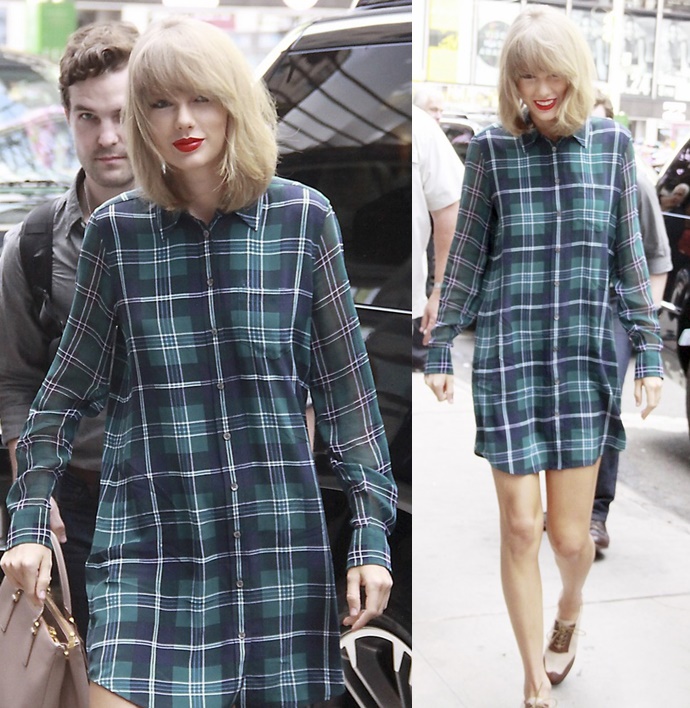 Taylor Swift wears an oversized plaid shirtdress with her Prada bag and two-tone oxfords while arriving at the Yahoo offices in New York City for her live stream event, August 18, 2014
Taylor wore her latest interpretation of the man-shirt on Thursday, while heading out to visit her mother in Beverly Hills. The piece was crafted in black chiffon and came fashioned with a high-low hemline. She teamed the dress with the same Prada bag and several other all-black extras such as black sunglasses and a pair of black bow-trimmed loafers that looked all too familiar.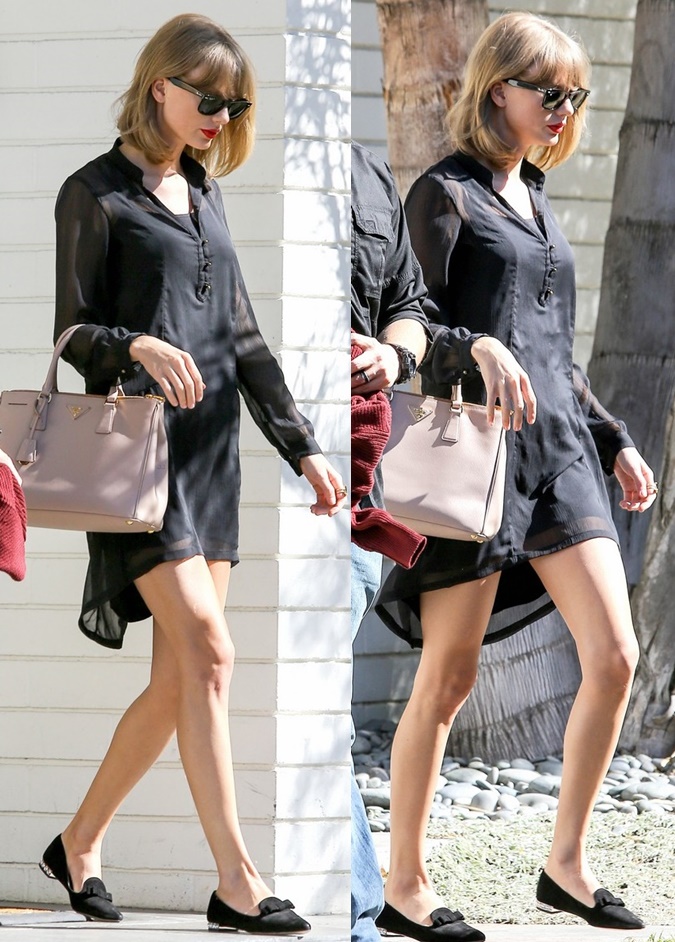 Taylor Swift steps out in Beverly Hills in a black chiffon shirtdress and bow-trimmed loafers, August 21, 2014
I must admit, I actually like the second look. There's something so feminine and elegant about chiffon that makes it female-figure friendly even when it's cut like a box. I also can't help but love Taylor's black bow-trimmed loafers. I can't take my eyes off their gleaming crystal-encrusted heels.
In case you don't already know, Taylor's smoking slippers are from Miu Miu (yes, no wonder they're gorgeous). They're crafted from suede leather uppers and feature very distinct bows at the vamps, as well as jewel trimmings at the low metal heels.
They are the fanciest pair of loafers I've seen this week, and I'm obviously infatuated. The sad part is that they're very expensive. A pair will set you back about $675. For those who wish to take the plunge, simply click on the buy button below and order away.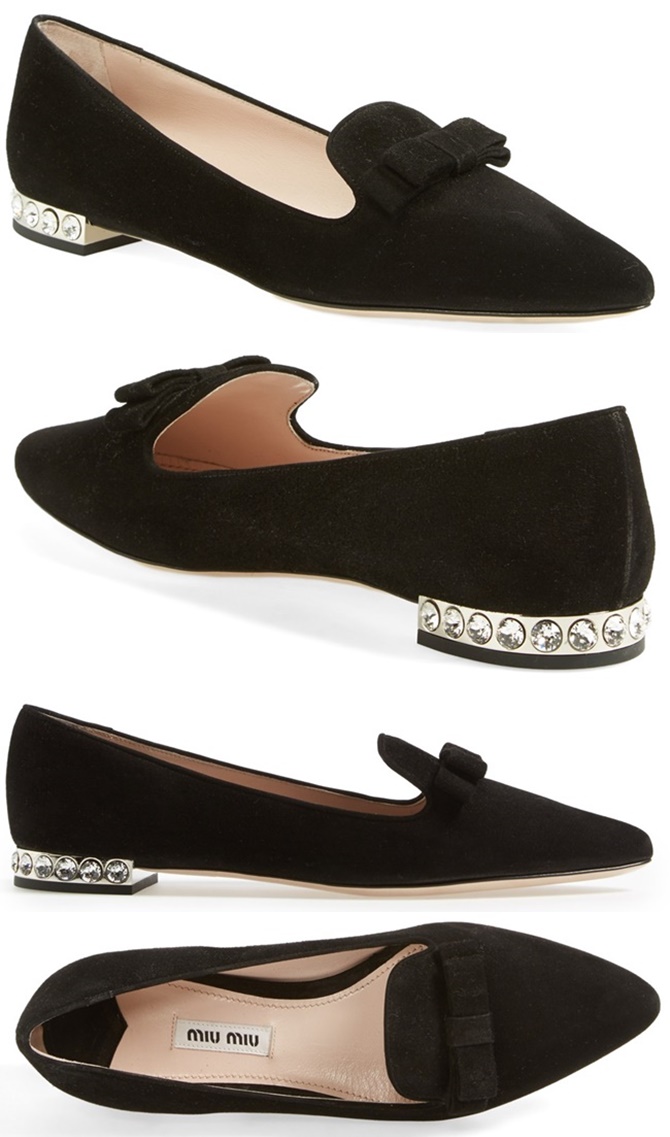 Miu Miu Jeweled Heel Smoking Loafers, $675