Taylor Swift is on a roll. After turning heads with a bunch of big red balloons in her hand over the weekend, the leggy popstar stepped out in another attention-grabbing ensemble that wowed the general New York public on Tuesday.
This time, however, Taylor channeled school-girl chic for the outing by donning a short black checkered skirt and some textured over-the-knee hosiery. She teamed the mix with a white long-sleeved tee and chunky heeled loafers. Capping off the look were a structured purse and sideswept hair tied into a pony. It was an irresistibly cute getup and she looked exceptionally pretty in it.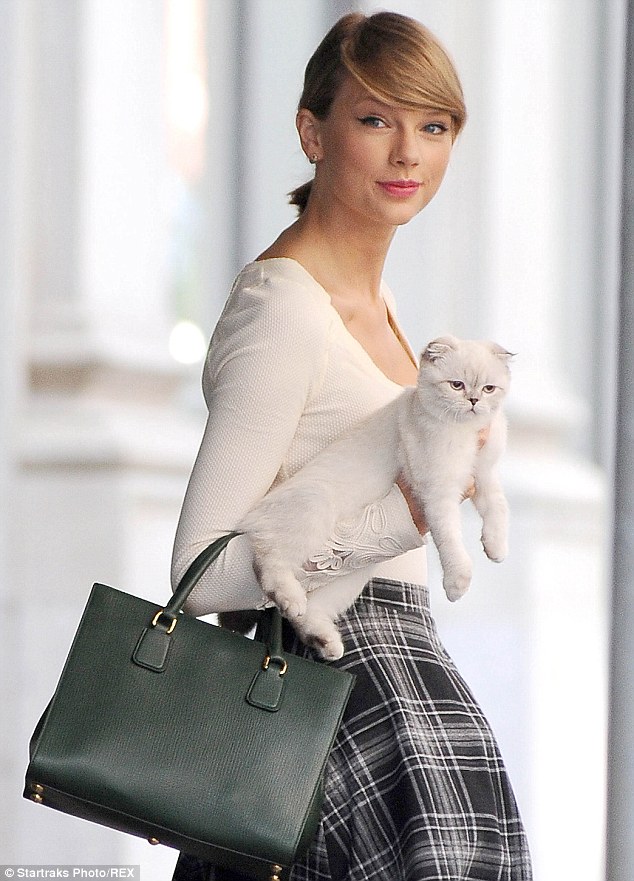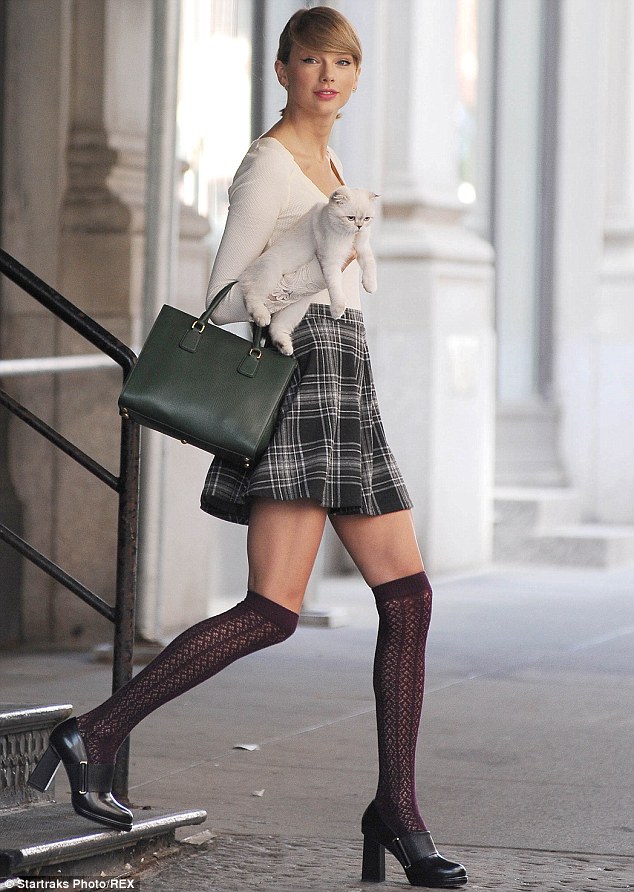 Taylor Swift steps out of her apartment in New York on Tuesday, September 16, 2014. while decked in school girl-inspired attire
Admit it, even if you're in your 70s, you can't help but love the outfit. Not to mention, that cute cat.
For the young (or the young at heart), this particular outfit from Taylor is actually worth taking note of. You can even rock the look this fall. If you want to make it more "age-appropriate", simply top it with a black coat and you're set.
While Taylor's top  and purse have already been ID'ed (Free People and Dolce & Gabbana, respectively), the rest of her outfit still remain a mystery. I even tried locating her shoes online, but couldn't find a single clue. However, if you wish to steal her style, you can easily do so using these chunky high-heeled loafers from Marc by Marc Jacobs instead: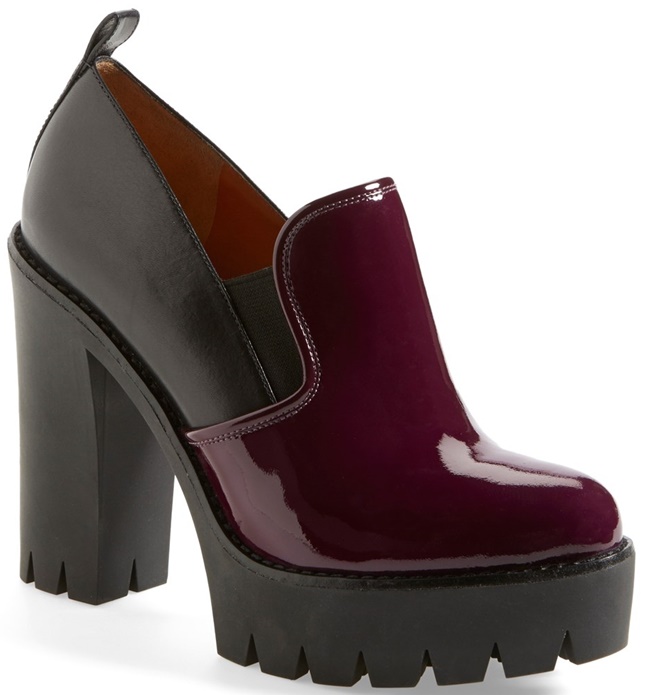 Marc by Marc Jacobs Lugged Platform Pumps, $398
Pair the shoes with textured over-the-knee socks, a short pleated skirt (preferably in checkered or plaid print), and long-sleeved V-neck tee to complete the look. Top the mix with a coat for a more sophisticated take.