I'm a Taylor Swift fan and I'm not ashamed to admit it. How can you not like the country cutie when she seems like a genuinely nice person, her music (though cheesy) sticks, and she always looks darn fabulous? While other celebrities look sweaty (which is normal) after a workout, Taylor looks like this: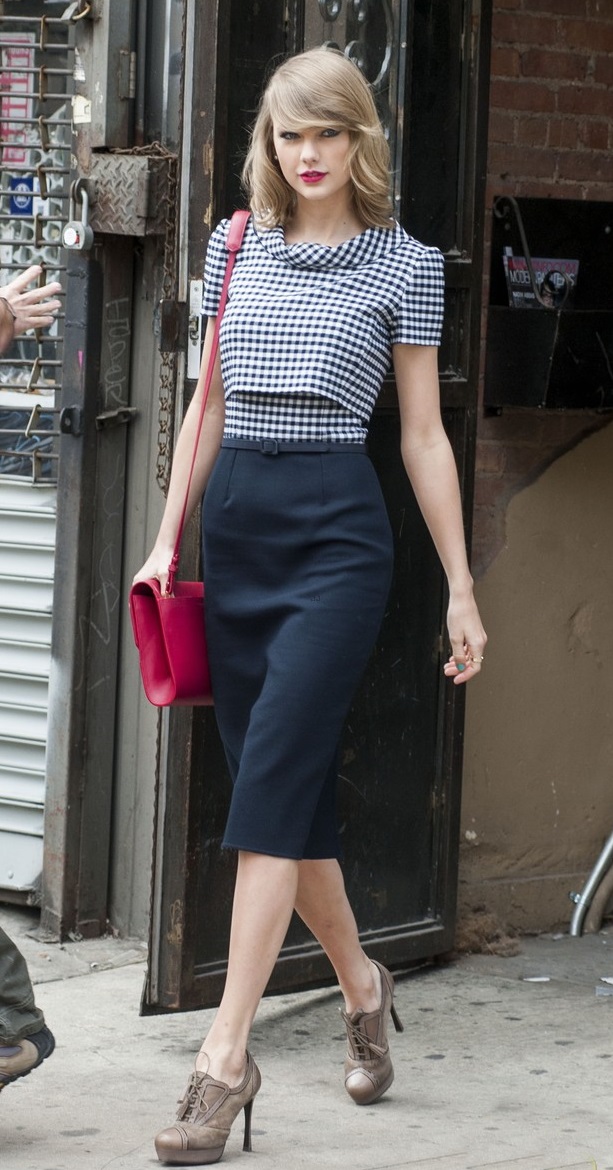 Taylor Swift leaves the gym looking lovely in a pencil skirt and checkered top, May 4, 2014
This picture was taken while the singer was spotted leaving a gym over the weekend. Seriously, who looks this good after a trip to the gym? Probably just her.
I know. She obviously fixed up after the workout session. But honestly, it's the effort that I admire. At least she took the time to dress up properly, noh?
Besides, don't you think she looks stunning?
I do. I love how she worked that below-the-knee pencil skirt (or is that a dress?). The look is very corporate, and perhaps a little retro, but I like how she infused it with an interesting spin by capping off the outfit with heeled oxfords. The result is a style that's ladylike, yet not so.
Would you channel your inner Taylor and wear a knee-length pencil skirt the way she did?
I've actually yet to find out where Taylor got her shoes, but you can easily steal her look with these lace-ups from DSQUARED2. These oxfords are quite pricey even at the sale price of $533, so figure out if you're willing to blow that much money first before placing your order: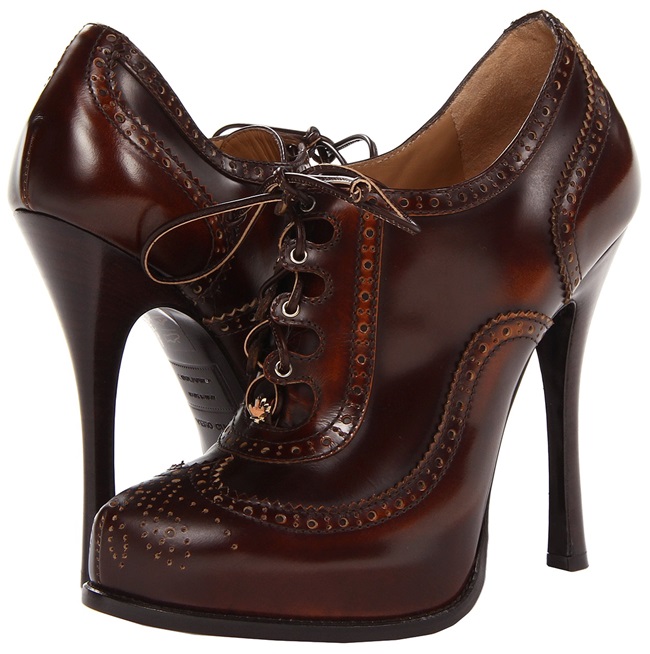 DSQUARED2 Lace-Up Heeled Oxfords, $533 (was $1045)
If you're on a budget, you can try these suede "Alanie" lace-ups from GUESS instead. These are definitely more affordable at $120, and will give you a lot of mileage because of the classic black color: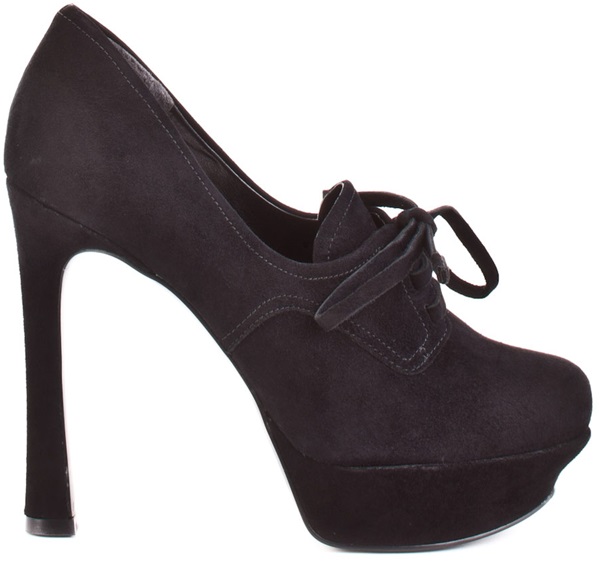 GUESS Alanie Lace Up Booties, $120
To copy Taylor's style, pair with a pencil skirt or dress, then mix it up with a checkered top. Here's a combo I cooked up using some items from Nordstrom: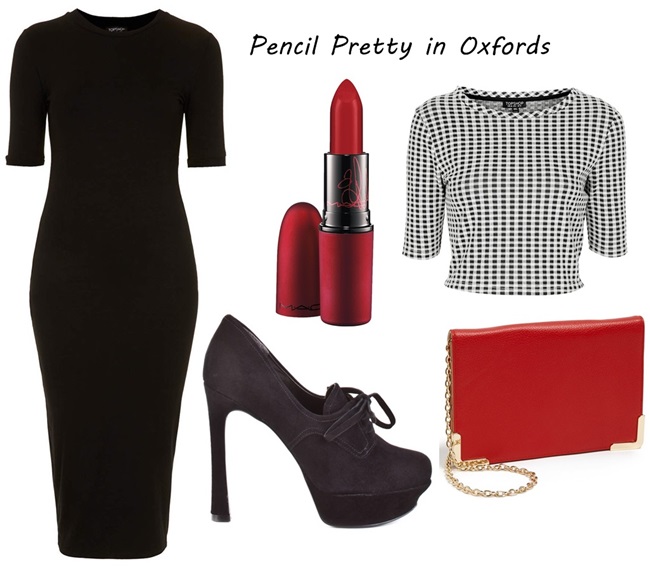 Dress: Topshop Rib Knit Trim Midi Dress, $50 / Crop Top: Topshop Gingham Top, $48 / Purse: Trouve Crossbody Bag, $46 / Lipstick: MAC Viva Glam in Rihanna Red, $16