We're all used to seeing Taylor Swift in retro-inspired garb and prim-and-proper pieces, but did you know that the country cutie can do grunge fashion as well?
Well, grunge in her own unique Taylor-Swift way, of course. The leggy singer was spotted flaunting her gams in a pair of really short high-waist shorts while out and about running errands last week. She paired them with a tee and topped the combo with a knitted cardi and a cute hat. Unexpectedly, however, she punctuated the look with rugged brown lace-up boots — kind of like the ones Miley Cyrus used to wear during her pre-twerking days. Suffice to say, the shoes were very casual and very un-Taylor.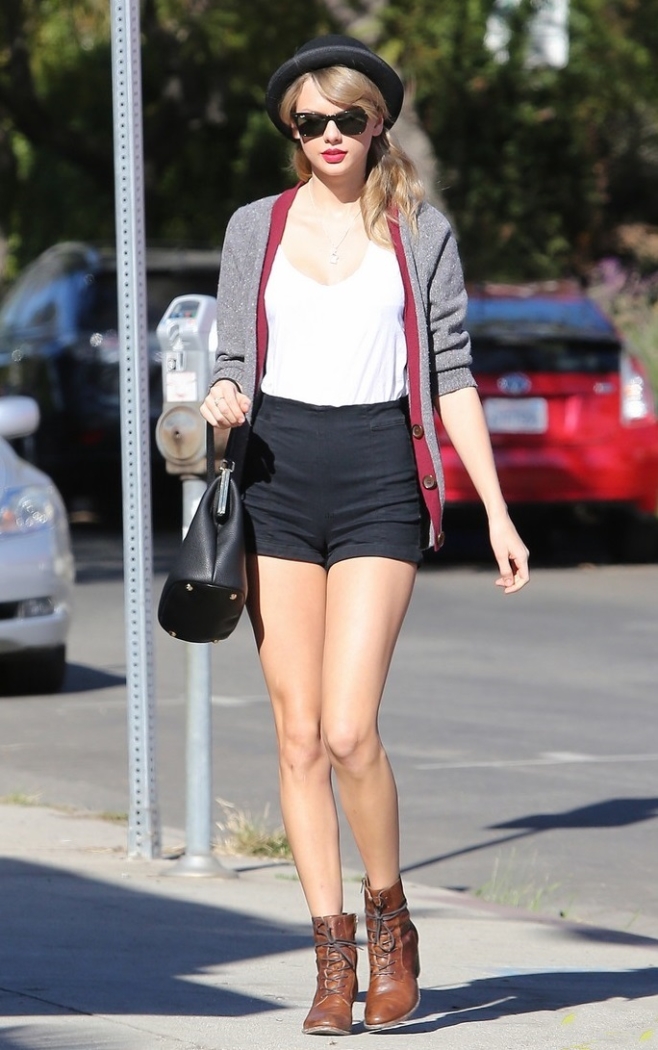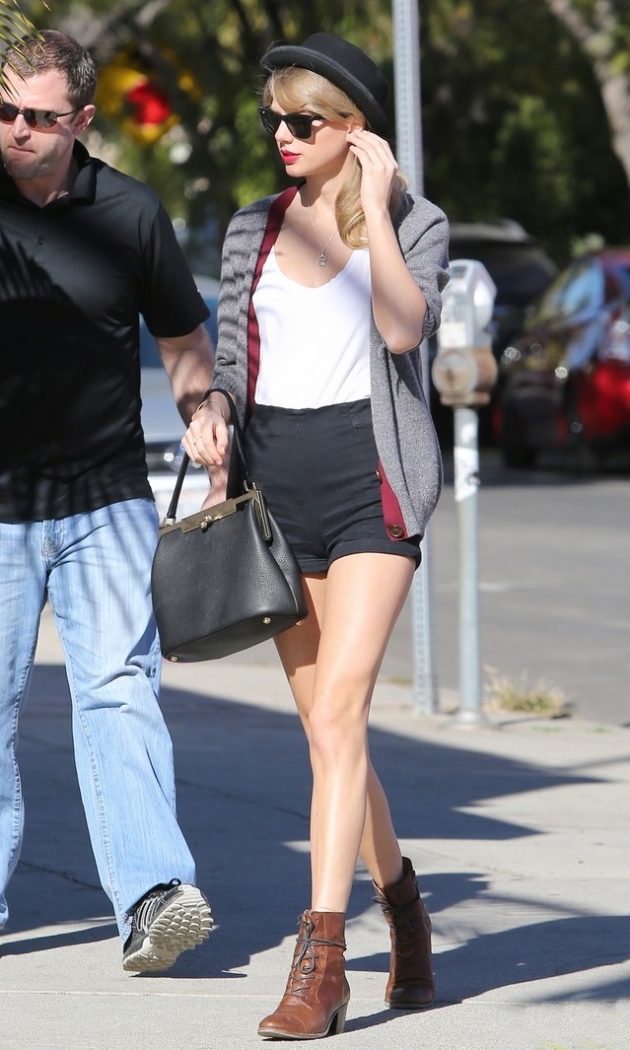 Taylor Swift wears brown lace-up boots while out running errands in West Hollywood, January 16, 2014
So what do you think of Taylor Swift in rugged lace-up boots, hit or a miss?
Surprisingly, the pair complemented her outfit and gave it that laid-back and grunge kind of flavor, yes? I think she looks amazing here. Don't you?
If you're a huge Taylor Swift fan, this is one of those outfits that you can easily copy. All you need to pull it off are the key pieces — the hat, the boots, and of course, the cardi. Taylor's lace-ups are actually from Frye. They're called the "Courtney". They feature 2.25-inch tall heels and 6-inch tall shafts. They're very easy to wear, and will work with a lot of other outfits. If you want them, they're yours for an attainable $288: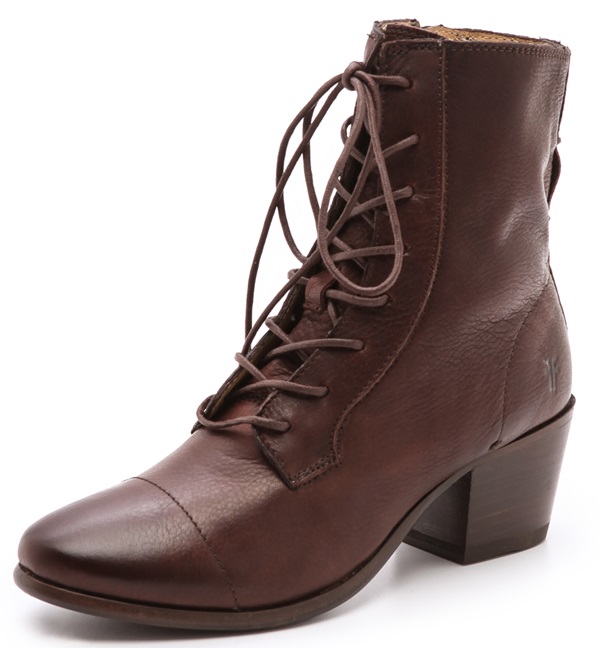 Frye Courtney Lace-Up Boots, $288