Retro is in Taylor Swift's blood. It's in her veins. No one, absolutely no one, can take it out of her system. Not even her. It's in her DNA.
I thought Taylor was done with her squeaky clean retro-girly image, but boy was I wrong. During Earth Day this week (April 22), the country cutie channeled her former self by slipping into a floral fit n' flare frock and some bow-detailed low-heeled mary janes that were completely throwback-worthy. She was definitely in the moment because the singer also accessorized her look with a flower-detailed headband. Altogether, it was like seeing the old Taylor we used to know.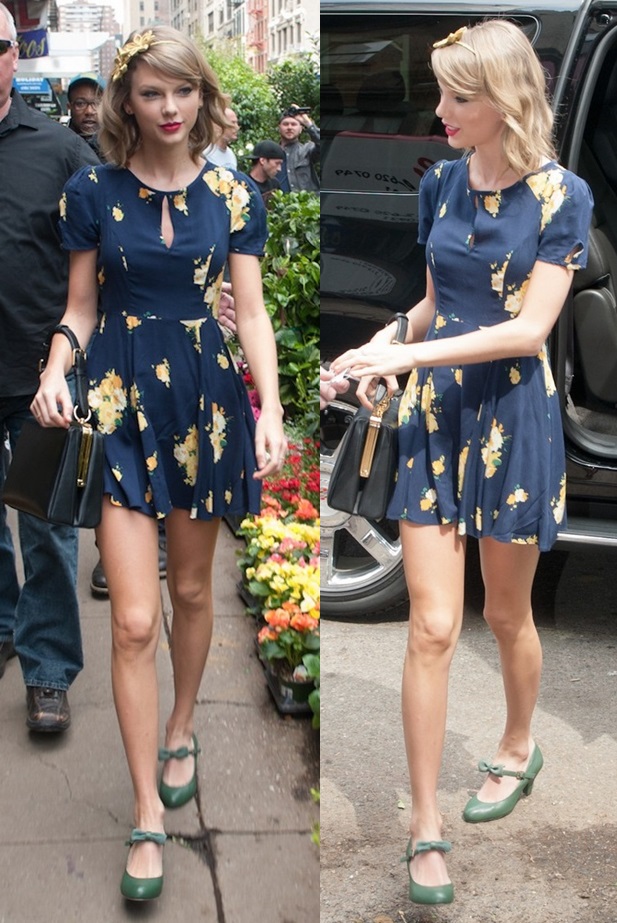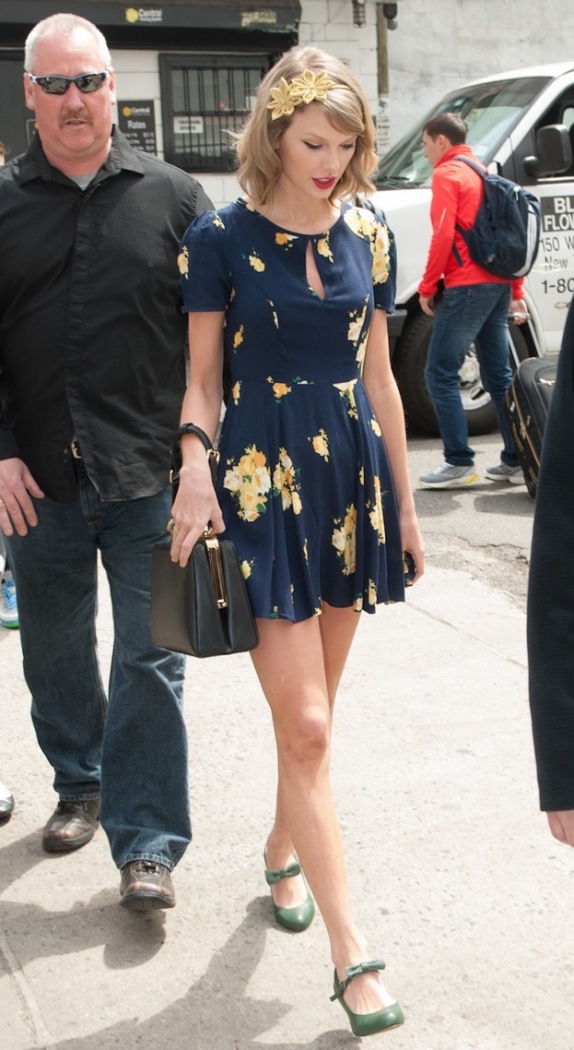 Taylor Swift shops for flowers while wearing a retro-inspired outfit during Earth Day, April 22, 2014
Well, what do you think of Taylor's latest street style?
To be honest, I actually like seeing her this way. It's the kind of fashion that makes her really unique. Adding the floral head piece was a little cliche, but she managed to pull it off without looking awkward or overdone.
On another note, I always find Taylor's taste for retro-inspired footwear a little fascinating. I'm not into such shoes, but on her they look fantastic. It's like she was born to wear them. She's probably one of the few people in Hollywood who can actually pull off retro dressing  without looking like they're headed to a costume party.
Taylor's bow-detailed mary janes are from a British label called Shellys. The pair isn't available online, but you can find Shellys shoes at ASOS. If you want to copy her style, the one store to check out would be ModCloth. Taylor, is in fact, a regular customer of this online boutique.
To steal the look, grab a short floral fit n' flare frock that ends along your mid-thigh. It's important to keep the dress short as it is more flattering. Here's a great piece from ModCloth that you can try. This one will only cost you an easy $83:
ModCloth Teal Away Dress, $83
Once you've acquired the dress, then get some retro-looking mary janes that match. I wasn't able to find a pair with bows on them, but these alternatives from Miz Mooz will do fine if you're not too picky: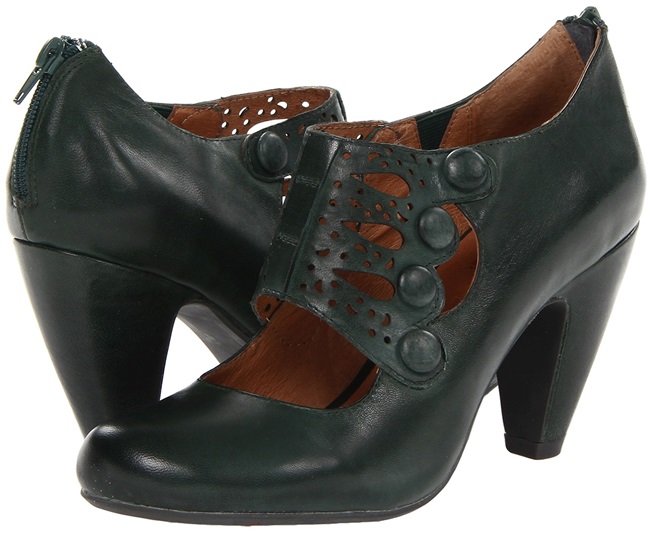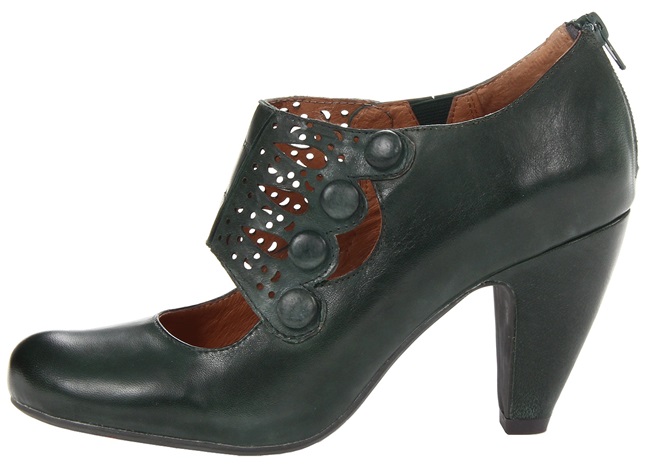 Miz Mooz Sharon Mary Janes, $113 (was $140)
These forest green buttoned mary janes called the "Sharon" feature leather uppers, perforated overlay at the vamps, and 3.5-inch cone-shaped wrapped heels. I have no doubt they're comfortable to walk in. They are currently on sale at Zappos if you want to grab a pair.