The 2014 Academy of Country Music Awards took place in Vegas yesterday (April 6), and as expected, Taylor Swift was there to attend. The golden girl was nominated for five awards last evening, so naturally, she graced the event all dressed to impress.
While I wasn't surprised that she didn't go with the usual ultra feminine sequined frocks, I did find the black-and-white combo she used a bit unexpected. It wasn't as formal as the other gowns on the red carpet. The ensemble consisted of a crop top and a floor-length high-waist skirt fashioned with a high slit that showcased one of her legs. It was modern and sexy, though I couldn't quite understand why she complemented it with an 80's style hairdo. In any case, with her statuesque frame, long legs, and beautiful face, Taylor still looked pretty fabulous — even with shaggy tresses. Capping off Taylor's outfit were a pair of t-bar sandals that were also rather exquisite: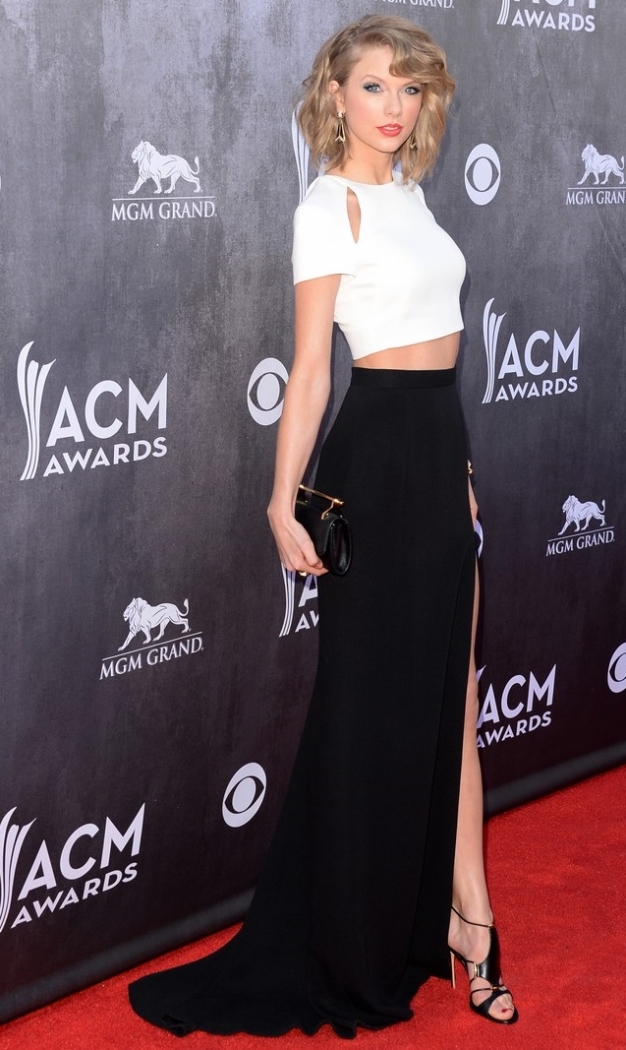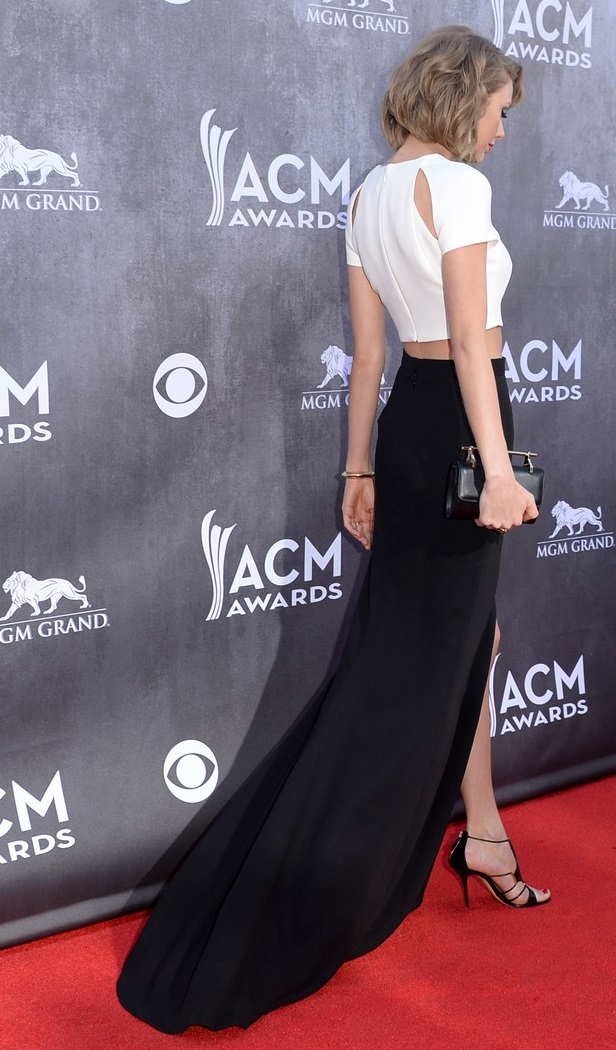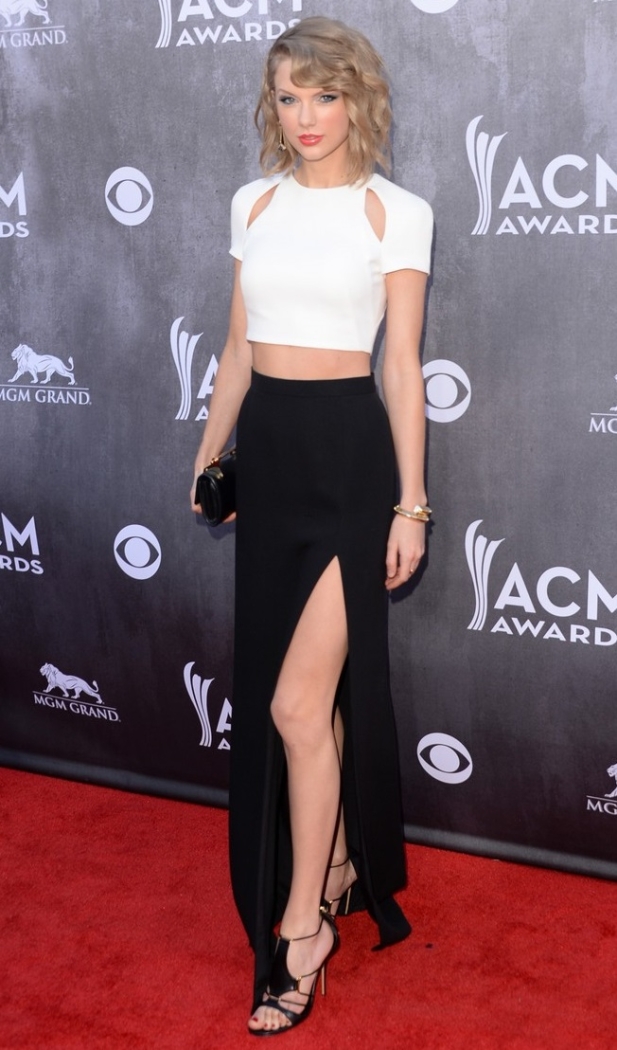 Taylor Swift attends the 2014 ACM Awards held in Las Vegas, Nevada, Aprilg 6, 2014
How do you like Taylor's ACM look, did she nail it or fail it? And what are your thoughts on her gold-detailed sandals, lovely or ugly?
Taylor's lovely heels are actually from…(drum roll please)…Casadei. They're called the "Peplum", and they feature 4-inch tall stilettos, t-shaped vamps, and tubular leather straps that hold the leather sections together. Below is a closer look at the pair.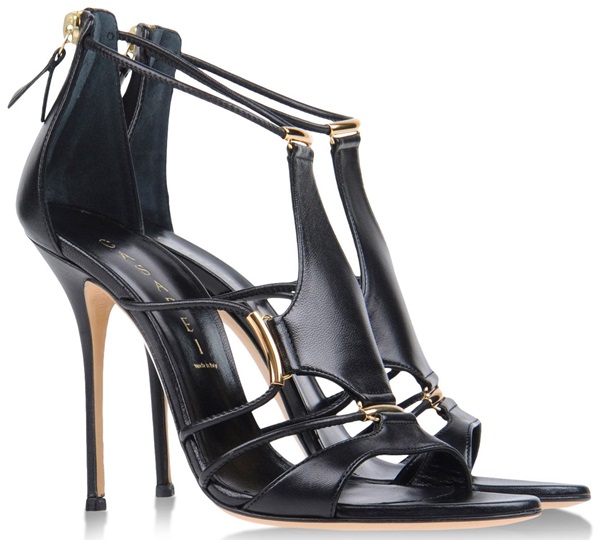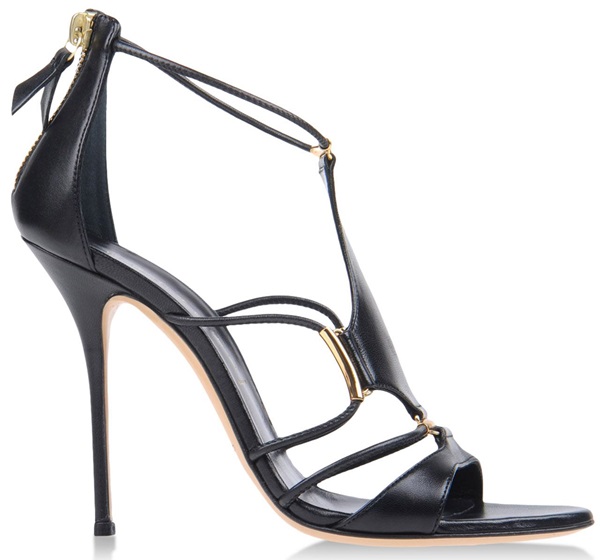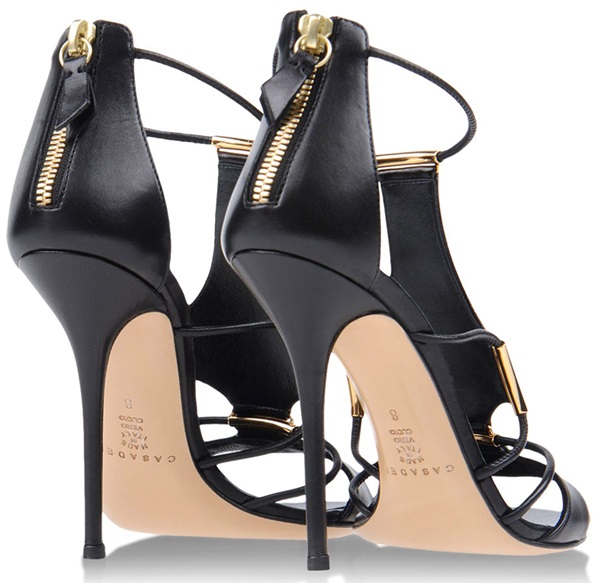 Casadei Peplum Dress Sandals, $770
You know what? They actually look more gorgeous up close. Would you agree?
If you fancy Taylor Swift's Peplum sandals from Casadei, you can grab a pair in your size over at Amazon. I have to warn you, they're not cheap. However, if you can afford them, then go ahead and spend away. I personally think they're timeless and will last through several seasons, so the moolah may just be worth it.