Taylor Swift will be hosting a livestream on Yahoo on the 18th of this month. If you're a Swiftie fan, then it's time to mark your calendars. I'm not sure what she's going to announce that day, but I do love the look she put together for the promotion of this particular event.
Taylor chose a white sleeveless crop top from Elizabeth and James and some high-waist shorts from Stella McCartney for the pictorial. Punctuating the combo were uber cool white-rimmed peepers and some quirky black-and-white loafers from a label called Minna Parikka. The shoes were detailed with bunny ears at the vamps and were really cute.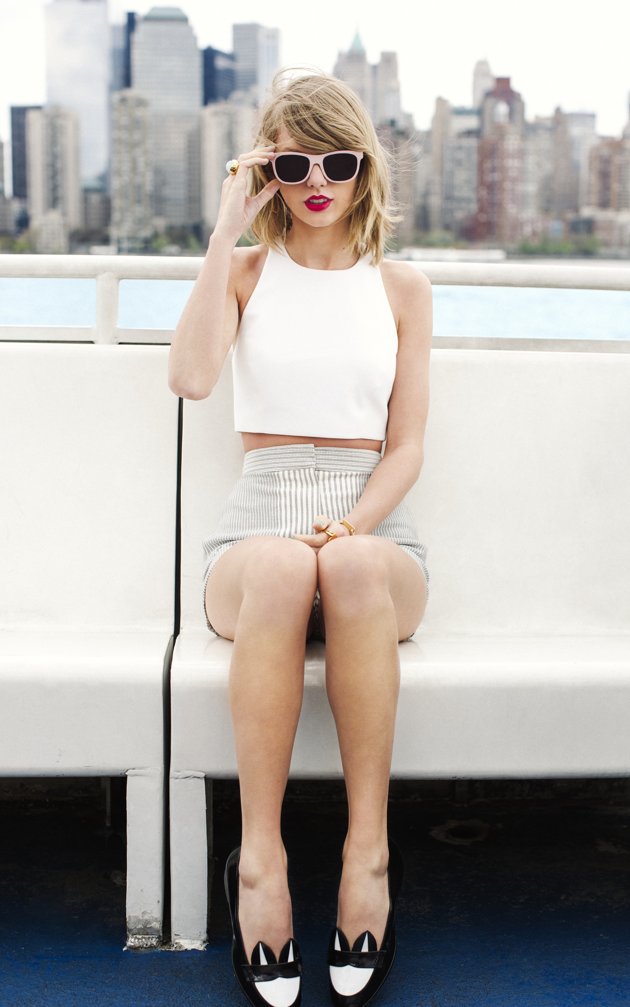 Taylor wears quirky loafers for her Yahoo Live Stream promotion, which will air on August 18, 2014
See.
It's a look that is so easy to appreciate. It's highly wearable, easy to copy, and easy to pull off. Of course, if you don't feel comfortable wearing a crop top or high-waist shorts, that's alright. You can check out Taylor's cute loafers instead. Here they are up close. I don't think these shoes will stay available for long, considering the publicity the pair has gotten from the songstress: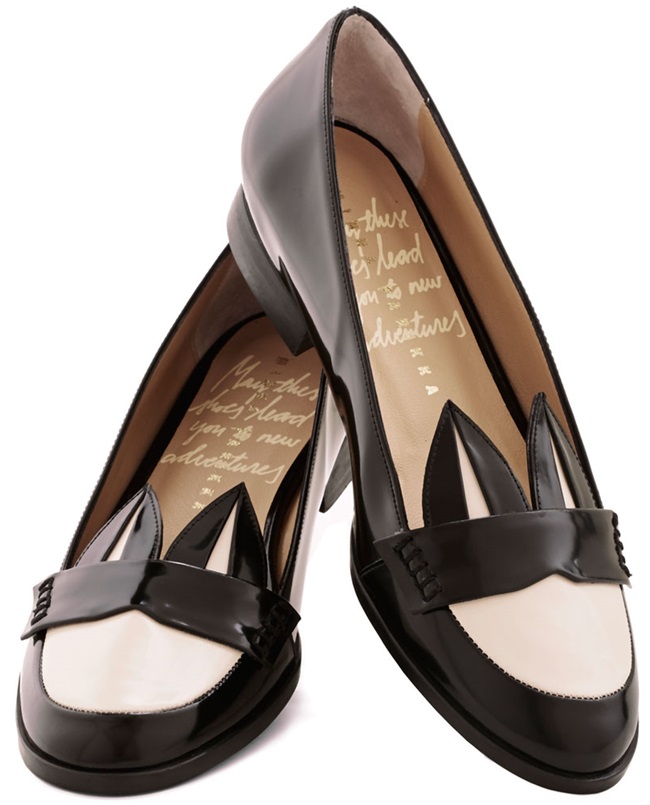 Minna Parikka Hop Couture Loafers, $440
Can you appreciate these bunny flats?
They're aptly named "Hop Couture". They're quite retro in design — and very masculine inspired — however, the bunny ears protruding from the vamps make them really fun to look at. I have no doubt these loafers are going to be great conversation starters. If you would like a pair, you can score them online at ModCloth. Price to own is a high $440.
If you're on a tight budget, I suggest you stick to these cat-face loafers from Shiekh Shoes instead. These are currently on sale at $25. Use them to cap off an all-black outfit.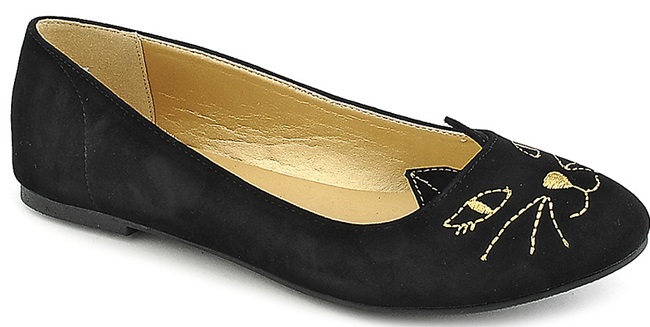 Shiekh Shoes Meow Flats, $25 (was $32)