I've been seeing a lot of pictures of Taylor Swift in workout wear lately. It definitely looks like the country cutie is trying to tone her already sexy body. She has the goods to flaunt, so I guess she's just trying to perfect them with daily exercise. And maybe, just maybe, she's planning to walk the Victoria Secret Runway this coming year. It's just a thought, but it is quite possible. Don't you think?
What's more interesting is how the songbird has recently turned to a different kind of workout in the form of ballet. Well, at least that's how it looked when she left the gym the other day. Taylor wore a pair of black ballet shoes with her short gym wear. Yes, a pair of ballet shoes, not ballet flats, but actual ballet shoes.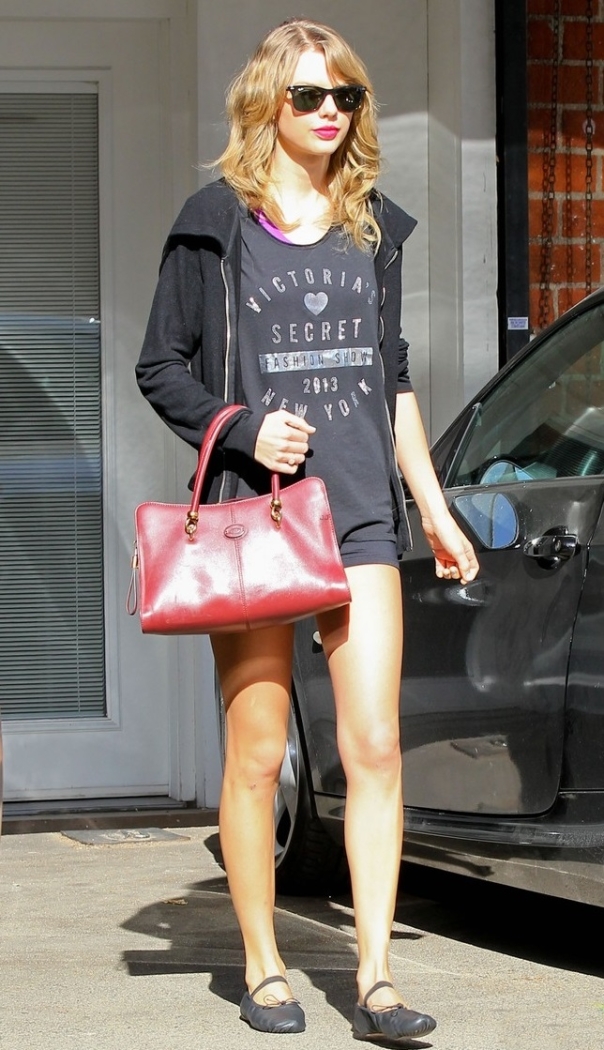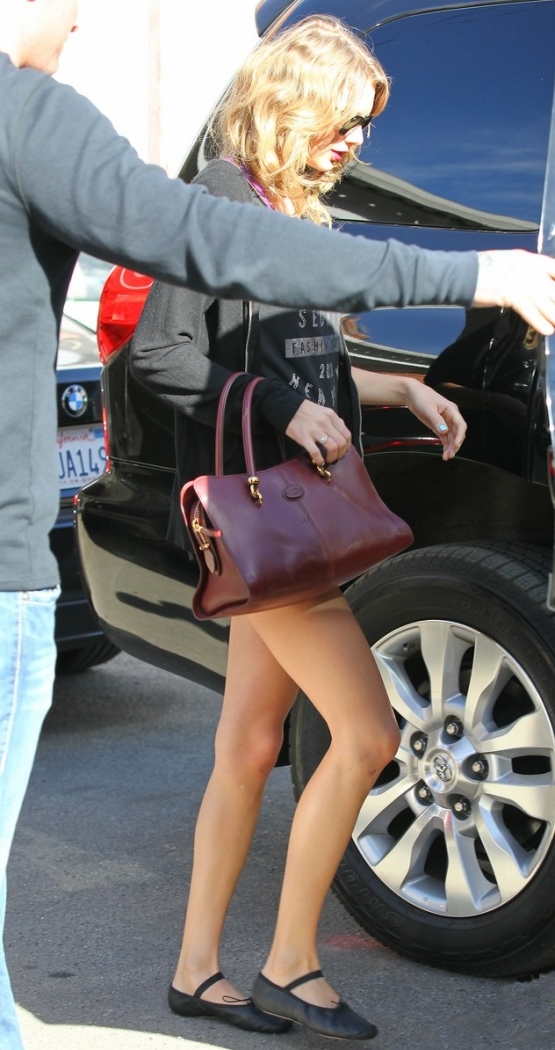 Taylor Swift leaves the gym in a short outfit paired with ballet shoes, January 6, 2014
You know, I can actually imagine her as a ballerina. She has the frame for it. Although if you think about it, the possibility that she simply chose to wear those shoes because they were very comfortable is highly likely too.
That said, I sure didn't miss her new much-shorter do and pink pouty lips. I kind of like both. They make her look younger. Would you agree?
Taylor's ballet shoes are from Capezio, a brand that sells clothes and accessories (shoes and bags) for dancing (be it ballet or ballroom dancing). The "flats" are called "Daisy". They feature really soft and comfy soles that are highly flexible. They're not meant for walking around, of course. But if you want to lounge around the house in a pair of cute slip-ons, they may work.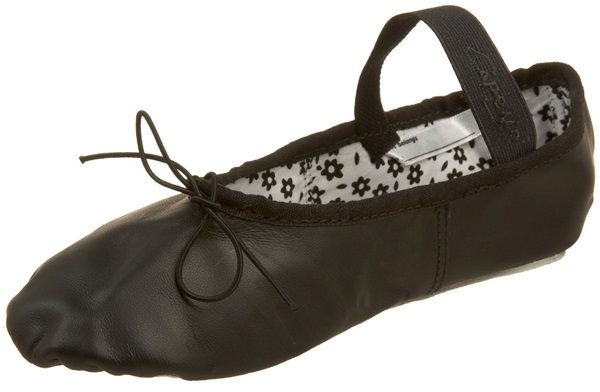 Capezio Daisy Ballet Shoes, $15 to 20
You can grab these Taylor-Swift-handpicked ballerinas over at Amazon. They retail from $15 to $20 depending on the size. However, if you want a pair that won't wear out the minute you step out of the house, I suggest you grab the oh-so popular Sam Edelman Felicia Flats. They're as comfy and as cute as Taylor's Capezio ballet shoes. Just don't dance in them, though.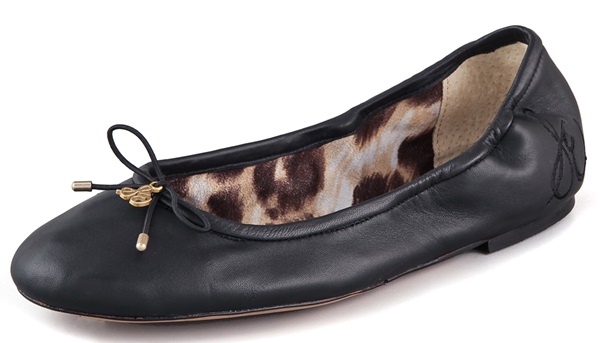 Sam Edelman Felicia Flats in Black, $90