For the first time ever, Taylor Swift attended a big event in a skimpy romper. Yes people, the crossover star arrived at the 2014 MTV Video Music Awards held at The Forum in Inglewood, California, on Sunday looking like she barely had any clothes on. If it's any consolation, Taylor's super short playsuit, a piece from Mary Katrantzou, was beautifully printed with gold-colored monogram. She teamed the number with Lorraine Schwartz jewelry and edgy heels from Elie Saab.
It was a very daring move on her part, and I actually still have yet to decide how I feel about the whole look. I mean, on one hand, she looked sexy in the outfit as it flaunted her mile-long legs, but on the other, I kind of feel she could have done better. Check out Taylor below, then be judge: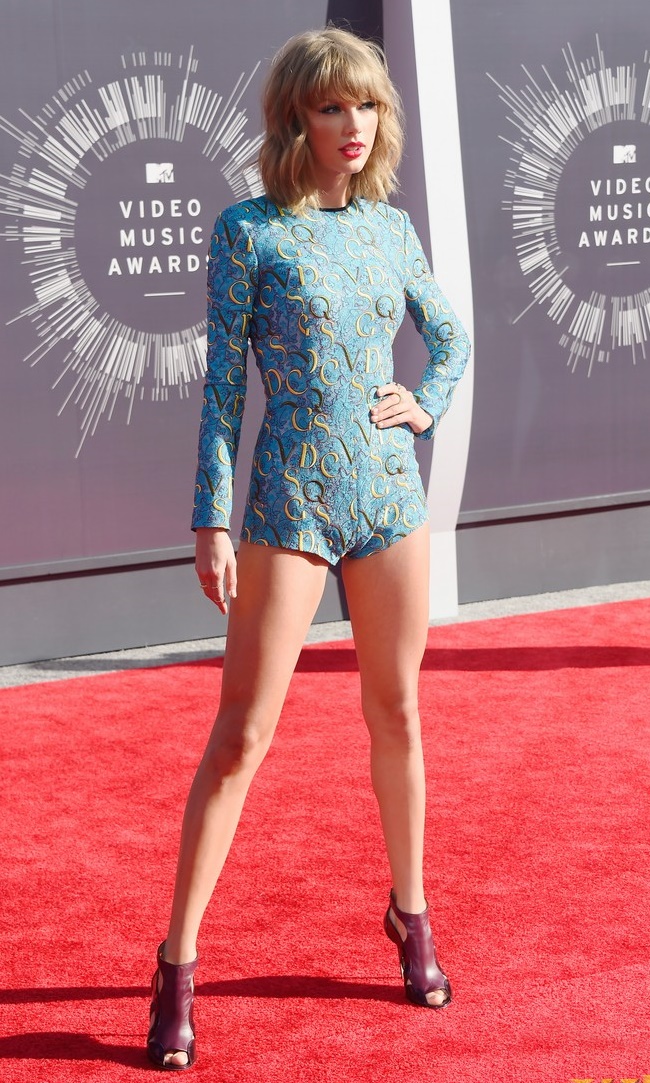 Taylor Swift displays her long legs on the red carpet of the 2014 MTV Video Music Awards held in Inglewood, California, on August 24, 2014
Well, what do you think? Does Taylor look hot in that romper or not? Did the outfit cheapen her look?
The piece is a tad risque, but no doubt, she looks good in it. However, like I've said before, I think she could have done so much better. Would you agree?
On a side note, I thought I'd talk a little bit more about Taylor's fancy heels. I found them really interesting so I went ahead and did a quick look-up. Turns out the shoes are even more stunning up close.
Below is another variant of the style done in python and suede. These peep-toe booties feature cutout details on the sides, as well as zipper closures on the back for easy access. I'm not sure how tall they are, but assume that the heels are at least 4 inches.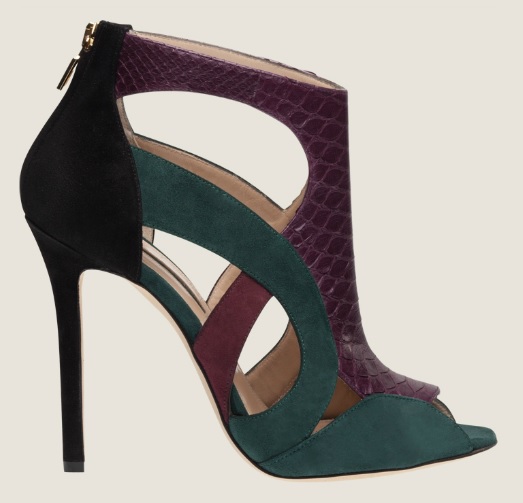 Elie Saab Cutout Sandals in Python and Suede, Fall 2014-2015
You like?
Yes, they're exceptionally well made and they do look fierce. If you want a pair, you'll need to visit the nearest Elie Saab boutique or stockist in your city because these shoes are sadly not available online.
For those interested to grab similar styles for much less, what I can offer you are these cutout sandals from Steve Madden and Fergie: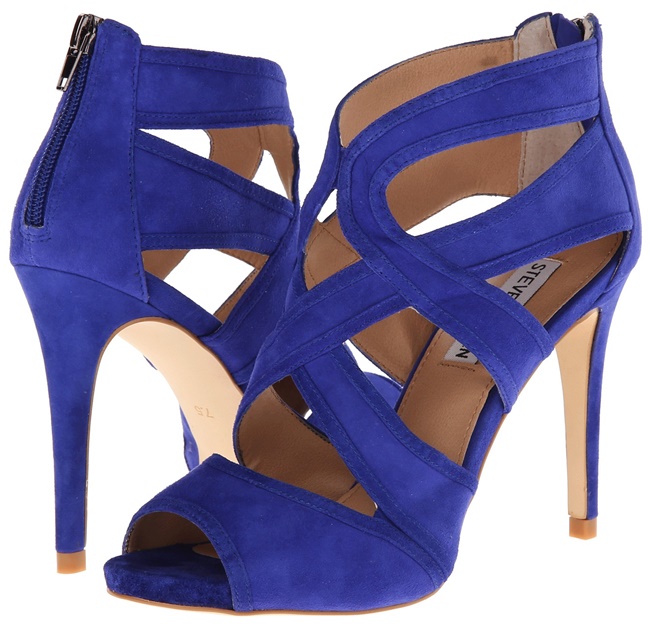 Steve Madden Immence Sandals, $100
Fergie Decot Sandals, $120