How old is Suki Waterhouse?
Google gave me the number 22, which means the girl is barely legal. But as you may all know, she's with Bradley Cooper, who is 39 years old. Yep, the guy could pass off as her father.
I don't blame Suki for wanting to be with the actor, really. I mean, he is kind of hot in that rugged, scruffy, and charming kind of way. Besides, we're in the 21st century — the age of cougars and sugar daddies, whether they're hot or creepy.
Now speaking of the two, Brad and Suki were both spotted at The Serpentine Gallery Summer Party held in London last Tuesday, July 1.
For the occasion, Bradley wore a dark three-piece suit with the shirt unbuttoned and without a tie, while Suki kept it pretty in a pink dress detailed with a plunging neckline. It was a good thing the model wasn't top heavy, otherwise, she would have raised eyebrows and caused a scandal with her very extremely low-cut dress.
On a side note, perhaps a scandal wasn't really necessary for the people at the party to turn their heads, because Suki's shoes were enough to get anyone's attention. She finished her outfit with a pair of chunky printed blue platform sandals — a very unexpected choice, and not exactly the most fitting set to go with her whole look: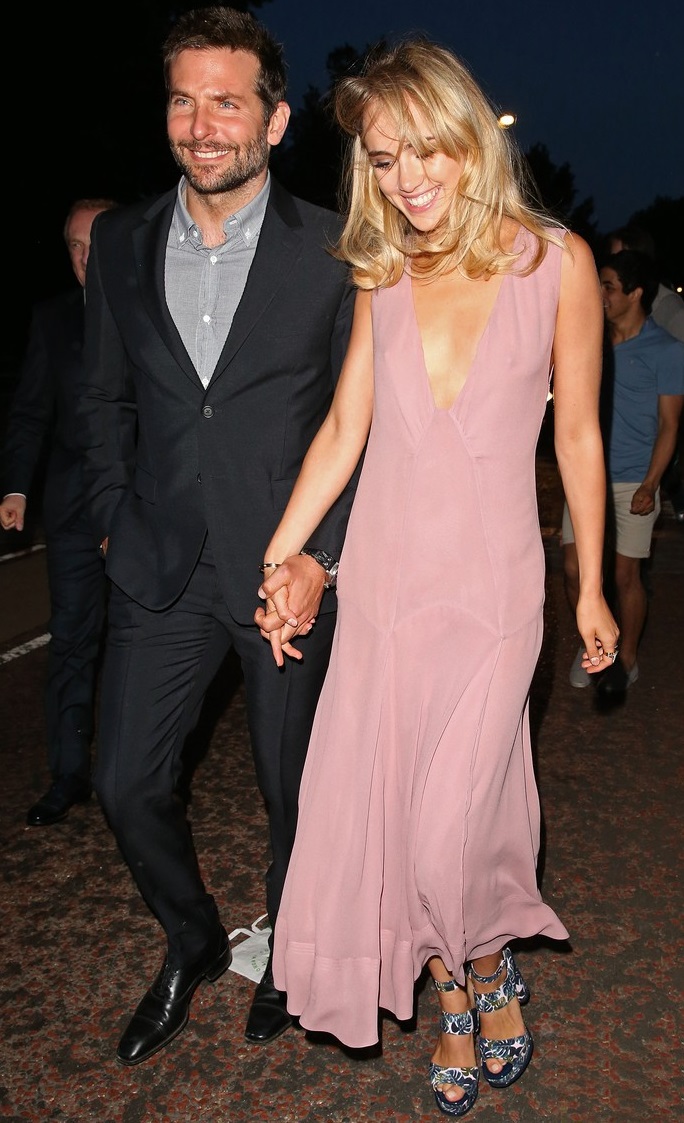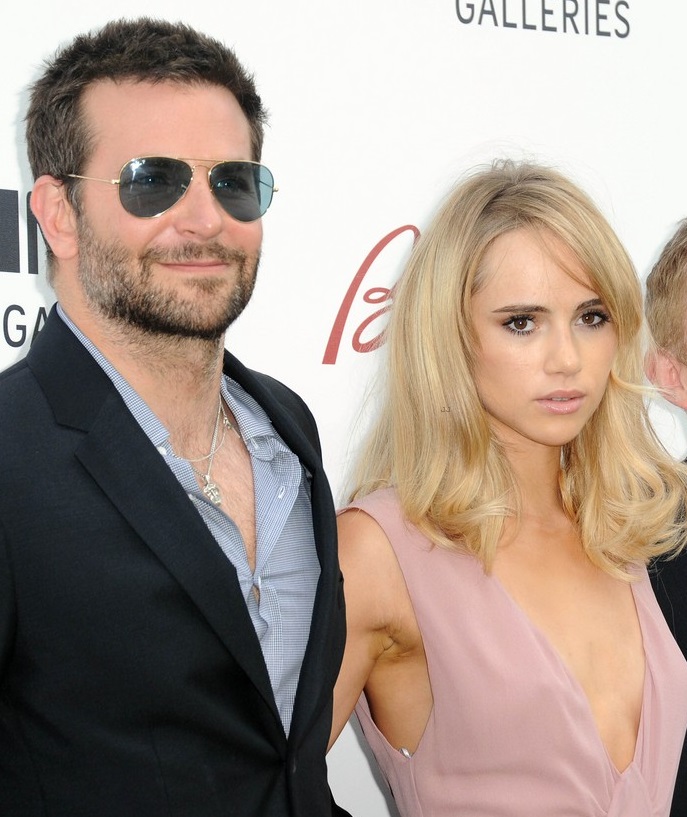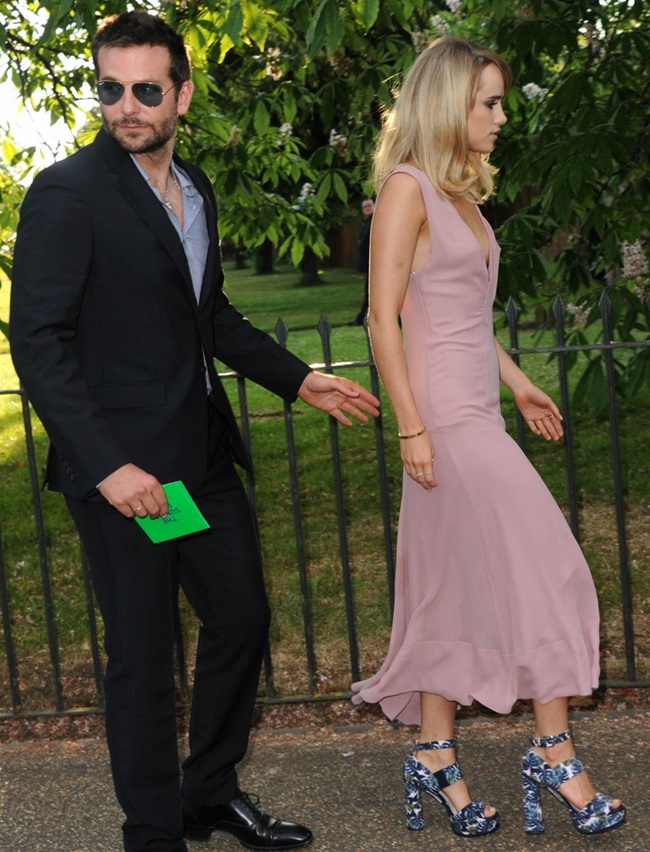 Suki Waterhouse wears a pink dress and chunky blue printed sandals to the summer party hosted by The Serpentine Gallery in London, on July 1, 2014
Do you approve of Suki's low-cut dress? And what can you say about her shoe choice? The chunky silhouette made her seem younger, don't you think? Do you think she should have worn a different pair, like dainty and classic strappy heels?
Don't get me wrong, her printed blue sandals are fancy. But maybe they'll look better with a little white dress or skinny jeans. Would you agree?
According to sources, Suki's sandals are from Topshop while her dress is from Burberry Prorsum. I couldn't find the shoes online, but here is a similar pair from the label that isn't as chunky. The "Rosemary" feature 4.5-inch-tall heels, half-an-inch-thick platforms, and very festive printed uppers.
If you fancy these shoes, just click on the buy button below.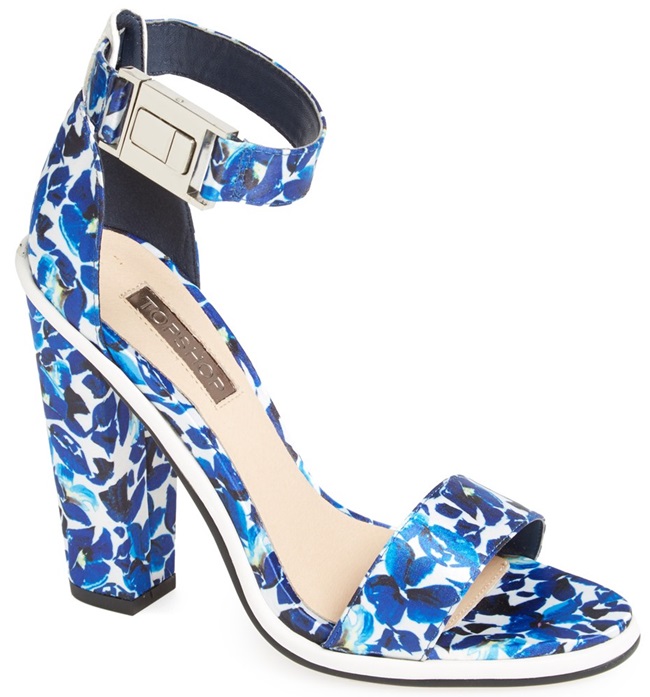 Topshop Rosemary Sandals, $100