Men may never understand it, but women are really willing to painstakingly put effort just to be able to look glam and fab in their OOTDs. It's not just about bragging for the best dressed rights, you know. It is more of making yourself feel good because you know you look good in your outfit. Women could really spend a day or two looking for that best dress according to their taste for that special occasion. Moreover, they can spend an entire afternoon preparing themselves for the said event — putting on makeup, doing some hairstyles, and the list goes on.
And yes, women are known to be willing to endure pain for the price of beauty and fashion — well, not in the negative way. With this, I'm referring to wearing high-heeled shoes.
Walking in high heels is really an effort. You have to keep your balance and endure probable pain the calves and the legs. There are, however, women who seemed to have it all figured out on how to maintain their balance and look very comfortable wearing high heels.
For starters, there are actually some practical tips you can use if you want to pull off that gorgeous look with high heels.
1. Take  a few steps in your high heels.
Walking in high heels is not really an everyday thing especially if you are not working in a fashion industry. Thus, if you want to learn how to strut your stuff in heels, better start with taking small, slow steps and making sure not to bend your knees more than you normally would. Eventually, you will notice that high heels tend to shorten your stride a bit. The taller the heel, the shorter the stride ends up being. Just stick with small steps which will eventually make you walk more naturally and make you feel comfortable.
2. Walk from heel to toe.
Put your heel to the ground first and let your toes follow smoothly. Once your weight is on the balls of your feet, shift your weight forward as if you're walking on your tip toes and push forward for the next step.
3. Get your posture right.
Posture is important when in high heels. If you're slouching and shuffling as you walk, wearing high heels will be nonsense. But don't you worry because there are a number of ways on how you can improve your posture while wearing high heels. You can imagine that there is a piece of invisible string holding your head upright. Just make sure that your head is in line with your spine and your chin should be parallel with the floor. Avoid looking down when walking in high heels. Remember to put your shoulders back and down and keep your arms relaxed at your sides. Swing your arms slightly as you walk for balance. Keep your abdominal muscles engaged, sucking your belly button towards your spine. And then, bend your knees slightly and they should never lock when walking in heels.
You may want to check out some of these gorge high heels we scouted online: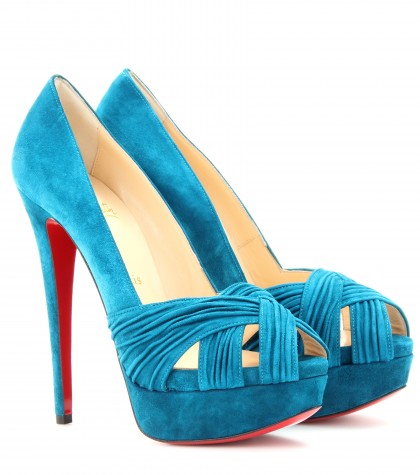 CHRISTIAN LOUBOUTIN ABORINA 150 SUEDE PEEP-TOE PLATFORM PUMPS: $838
CHARLOTTE OLYMPIA – DOLLY SUEDE PLATFORM PUMPS: $804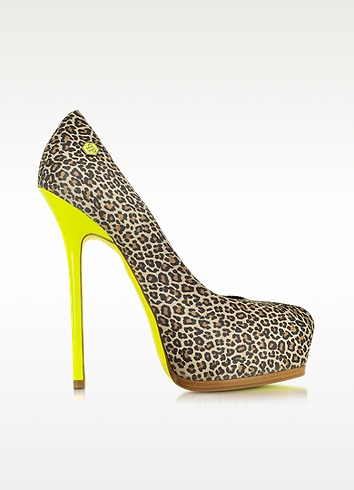 PHILIPP PLEIN – High Heel Fluo Amazon: $525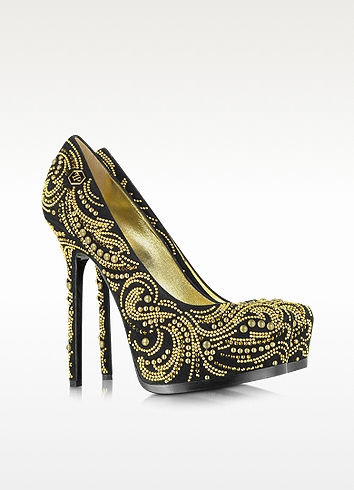 PHILIPP PLEIN High Heel Orient Platform Pump: $1050