Say what you want about the Kardashian's but the sisters have the best shoe collection (combined). The three elder sisters plus the two younger Jenners have practically all designer labels in their shoe closets.
Take the case of young Kylie Jenner: only 16 years old and already the owner of the Balenciaga cutout booties:

The young reality TV star stepped out with a fried to grab sushi at one of her favorite dining places, Sugarfish, at the Commons in Calabasas in her gorgeous Balenciaga shoes. For the lunch date with Jordyn Woods, Kylie also wore a short black skirt, a white shirt, and a plaid outerwear.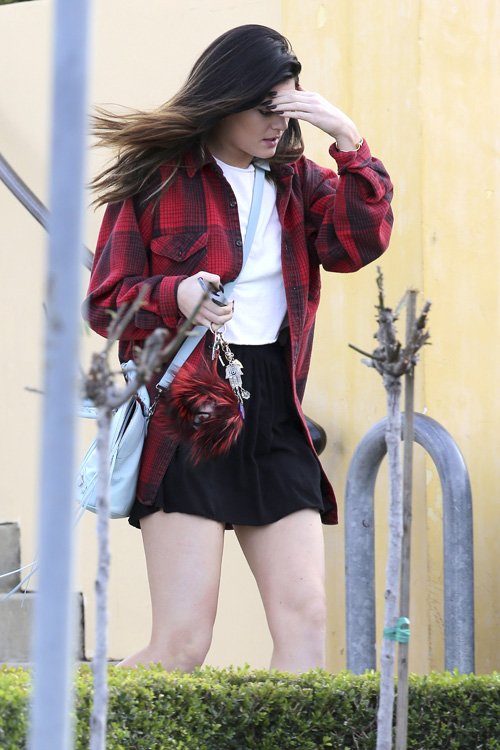 If you are loaded, you can easily purchase Kylie's shoes. The footwear is still available at Barney's. The shoes retail for over $1000!
If you want a cheaper alternative, the we found a cool pair you can purchase: