Speed skating started as a rapid form of transportation across frozen lakes and rivers. It made its debut on the Olympic programme at the 1924 Winter Games where it became a competitive form of ice skating. The competitors race each other by traveling a certain distance on skates.
Types of speed skating are long track speed skating, short track speed skating, and marathon speed skating.
Short-Track Speedskating Skaters lean deeply into their turns.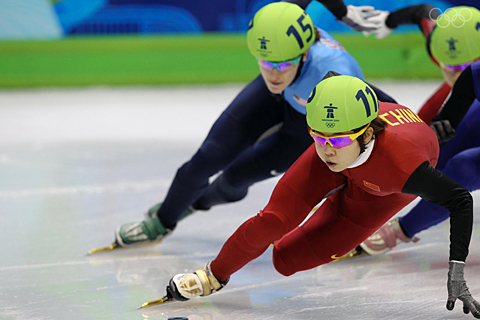 The skate's blades are set off from the center of the sole in order to compensate for the angle of the body.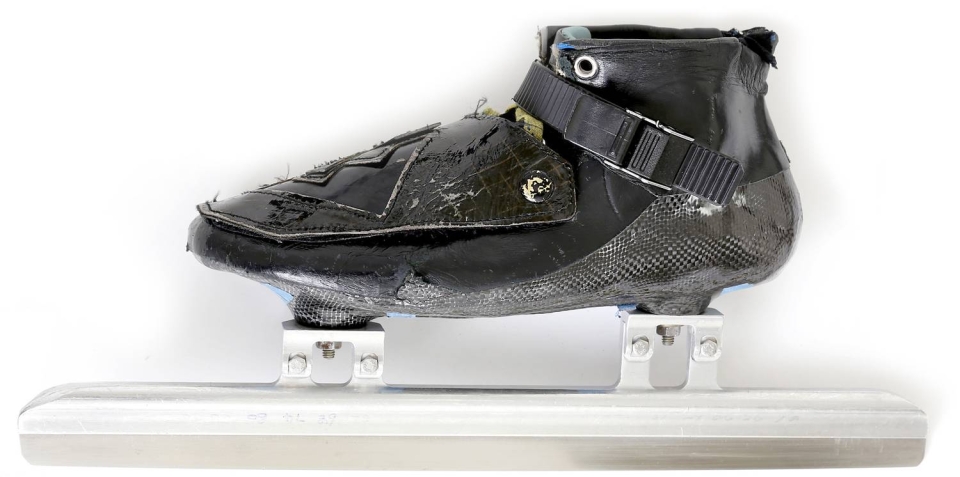 Long-Track Speedskating Long-track racers use a "clap skate." (Please see image below).  The mechanism allows athletes to push through the toe, gaining more leverage from each stride.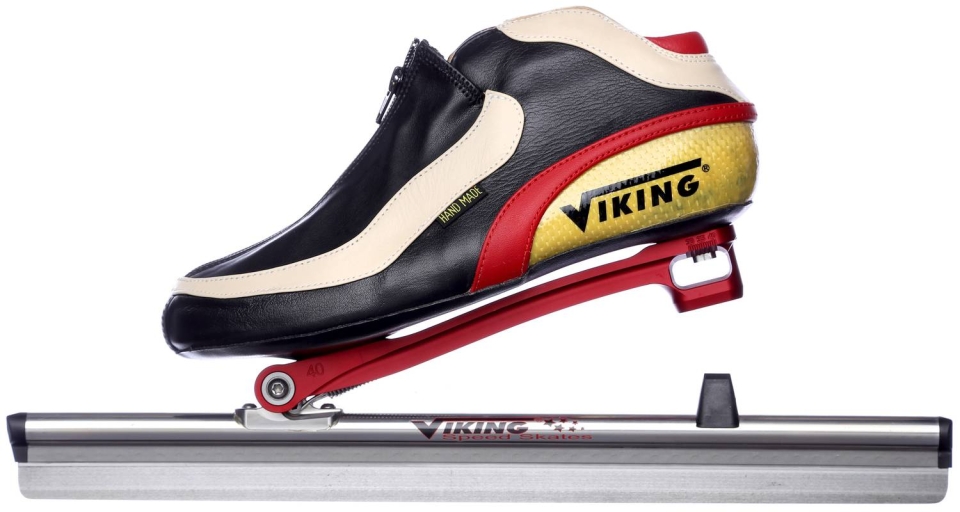 Long-Track Speedskating Skaters.