Here's an interesting bit of news. Beyonce's sister, Solange Knowles, reportedly attacked Beyonce's hubby, Jay Z, while in an elevator. The "fight scene" took place after the three attended the MET Gala. You can check out the video below to see the whole thing unfold.
I'm seriously in shock. But it just goes to show that celebrities are human beings. Their lives are not perfect, no matter how much they try to make it look like it's all happy and sweet.
I am, however, quite intrigued. I wonder what they were fighting about. Or, better yet, I wonder what Solange was so angry about. It was reported that Beyonce joined Solange in the car while Jay Z left in a separate vehicle. Perhaps Jay said something mean?
Oh well…let's just wait for more tidbits.
It's a little sad of course. Because Solange was all poised and perfect on the red carpet during the event last Monday. She was pretty in peach, in fact. The fashionista wore a 3.1 Phillip Lim drop-waist creation and finished the frock with an Anya Hindmarch clutch and some Stuart Weitzman "Nudist" ankle strap sandals: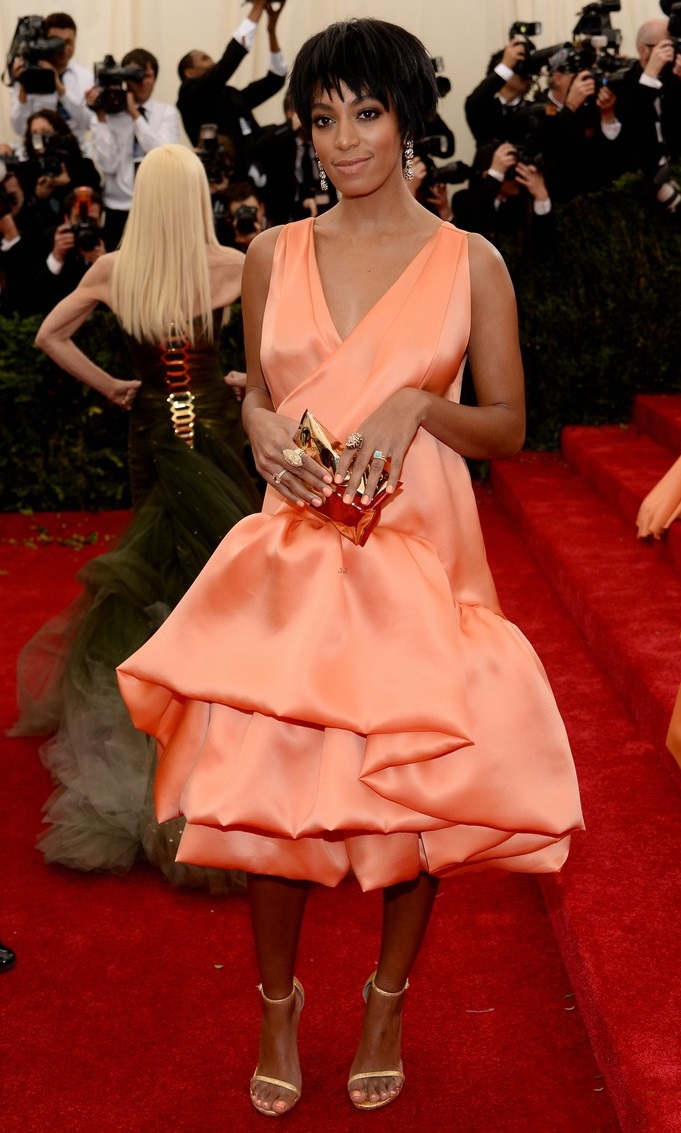 Solange Knowles wears a peach-colored bubble dress by 3.1 Phillip Lim to the MET Gala, May 5, 2014
Do you like what Solange wore to the gala?
It's all ok. Though, I honestly think she could have done better. Her Stuart Weitzman heels, however, are quite sexy. If you're not familiar with the Nudist sandals from SW yet, here they are up close and personal for you. These sandals are your classic ankle-straps done in the sleekest, classiest, and most elegant way. The barely-there straps on these shoes are quite thin, but that's the detail that makes 'em really striking because you get to expose a whole lot of the feet: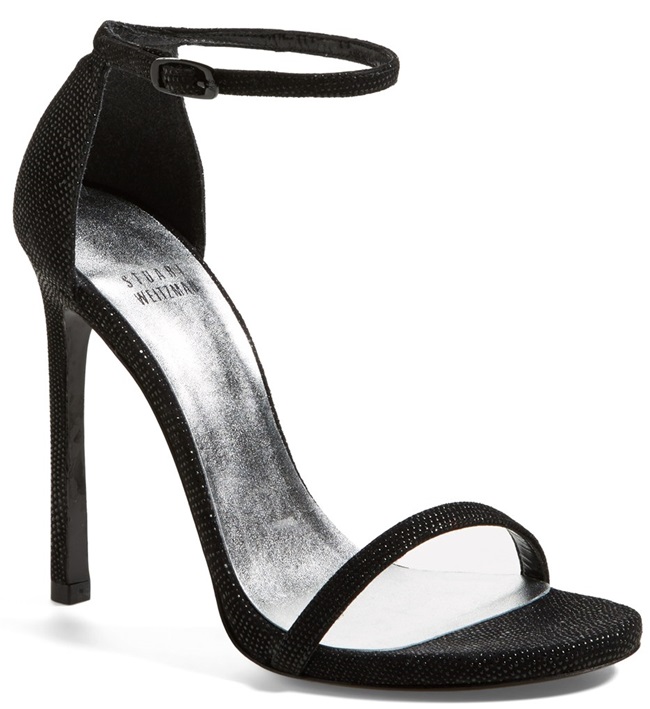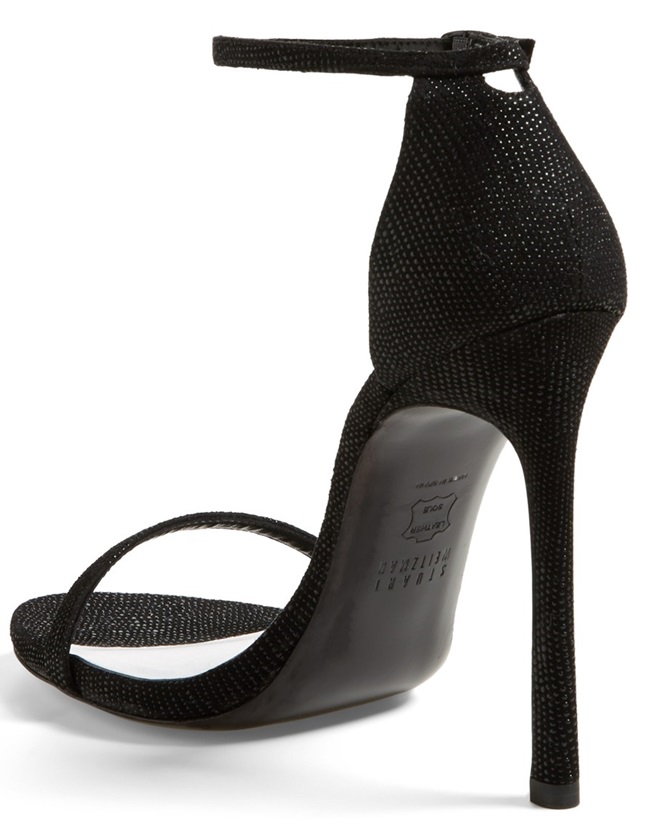 Stuart Weitzman Nudist Ankle Strap Sandals, $398
What I like most about these shoes is that although they are relatively pricey, the amount of $398 doesn't sound so ridiculous to the point that you wouldn't even consider buying a pair. If you really want these sandals, you can actually save up for them. The fact that they are celebrity approved is a plus too.
So will you be grab Solange's Stuart Weitzman sandals today?