Sofia Vergara has upgraded. I mean, sure, her ex-boyfriend, Nick Loeb, was alright. But you have to admit, Joe Manganiello looks so much better. He's a man candy and certainly a sight for sore eyes. Plus, let's face it, Sofia and Joe look insanely good together.
Speaking of the two, Sofia was spotted taking a romantic stroll with Joe while in Studio City last week. You can check out the photos of them below. They look perfect together.
That said, I couldn't help but notice that even for a casual date (and a stroll), Sofia wore sky-high heels. Flats would have been more comfortable. But Sofia, being the bombshell and high-heel lover that she is, opted for a pair of peep-toe Louboutins to go with her skintight jeans and grey tee. To brighten things up, the Colombian actress punctuated the outfit with a pink exotic-skin purse and some glam eyewear.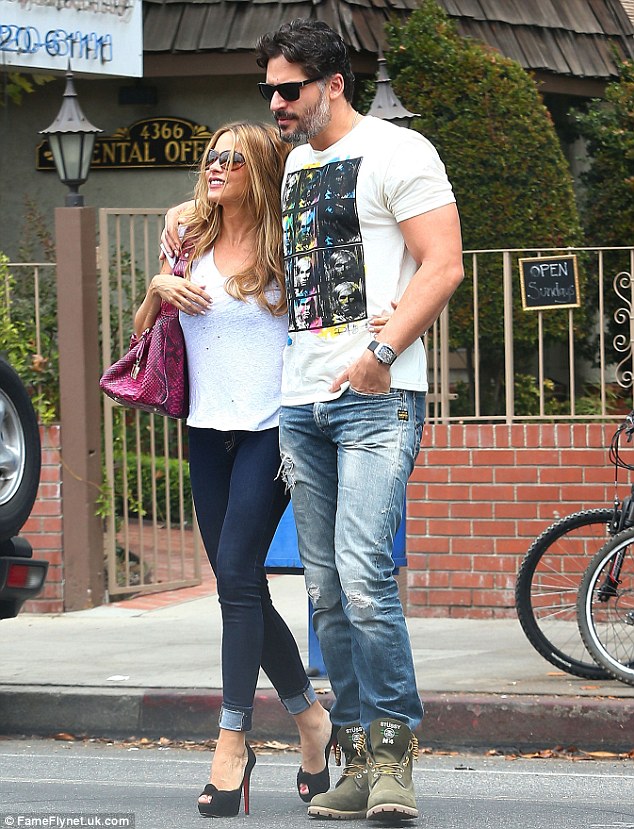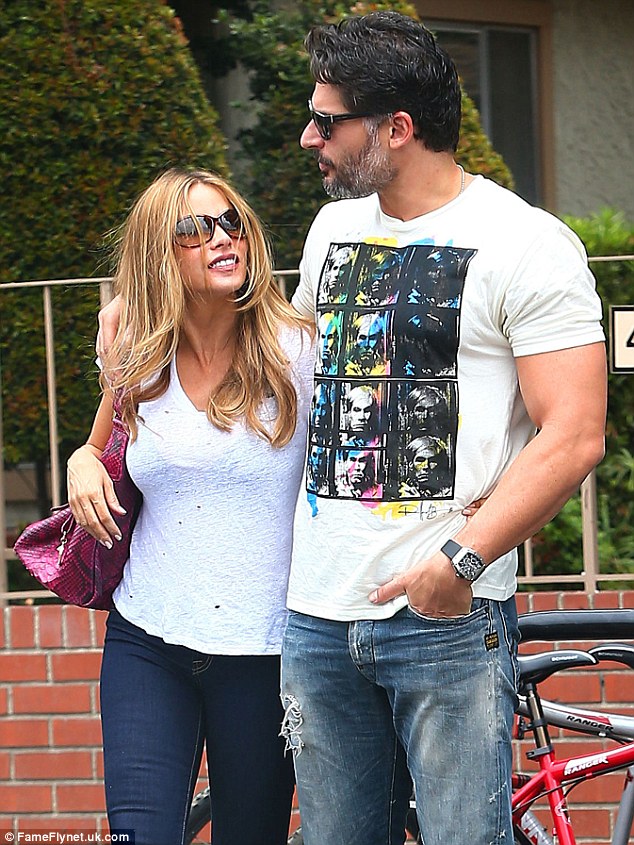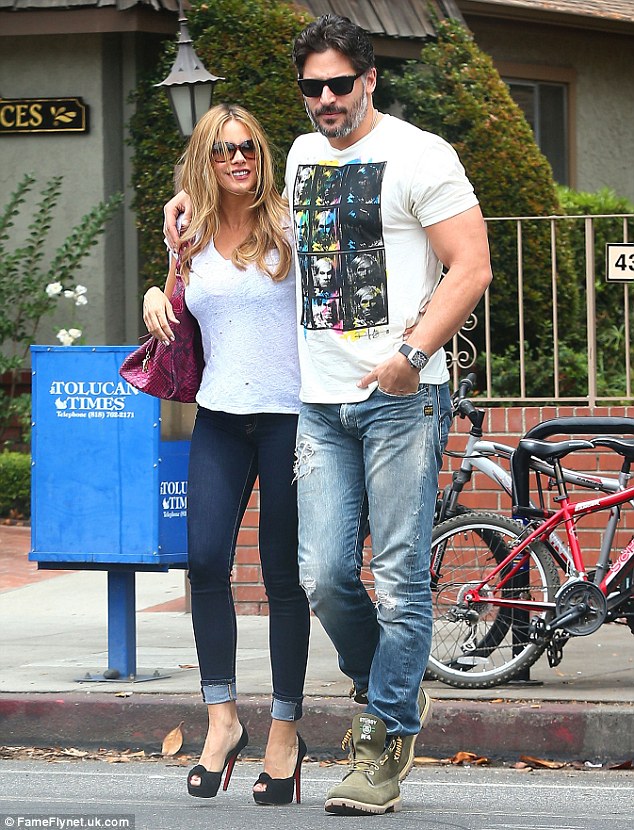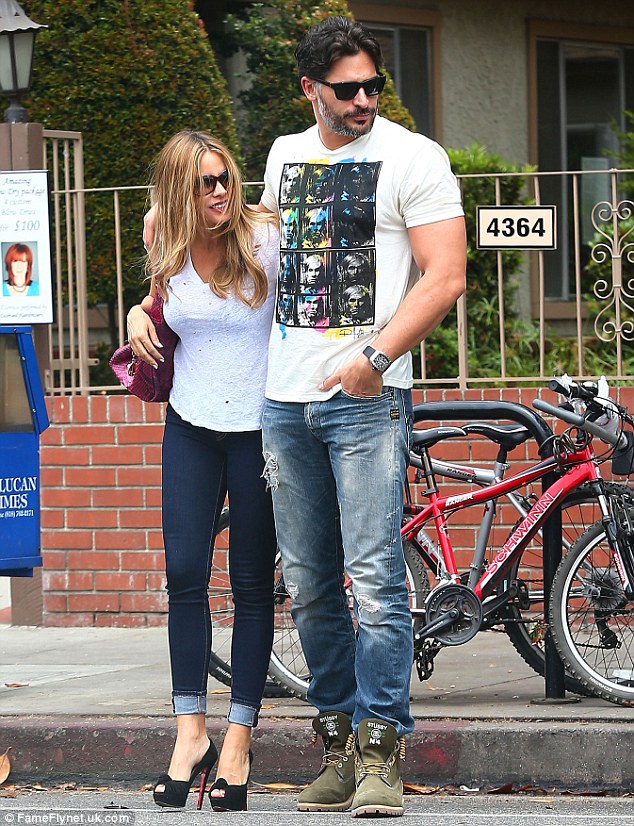 Sofia Vergara and Joe Manganiello look very much in love as they enjoy a stroll in Studio City, July 19, 2014
Sigh….
I'm green with envy, but I'm also very happy these two have found each other. I mean, they look really picture perfect. Would you agree?
Now back to Sofia's outfit. I like it. Can you say the same?
It's very simple. Wearing t-shirt and jeans isn't exactly original or never seen before. However, dressing up the combo with heels, sunglasses, and a stunning purse definitely made huge difference on Sofia's attire. With the shoes and the eyewear, she looks sexy and glamorous.
Speaking of the shoes, Sofia's pumps are the Christian Louboutin "Jenny". They feature pleated suede uppers that are detailed with a knot at the vamps, an open-toe design, 6-inch-tall heels, and inch-thick platforms.
If you do the math, the brunette beauty was walking in 5-inch stilettos with her man, and she didn't even feel any pain; or at least she didn't look like she was suffering. Amazing, right? Maybe being in love desensitized her to it, noh?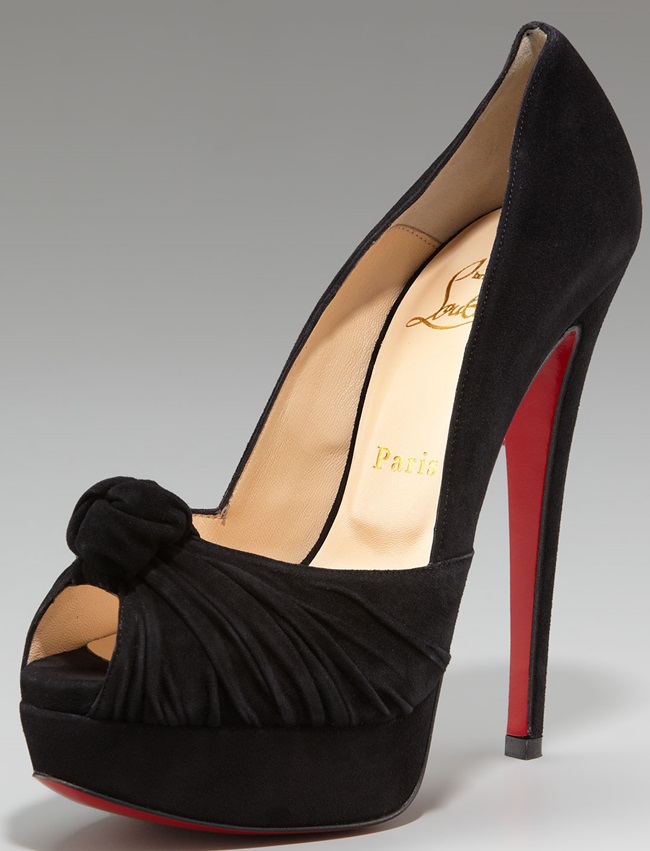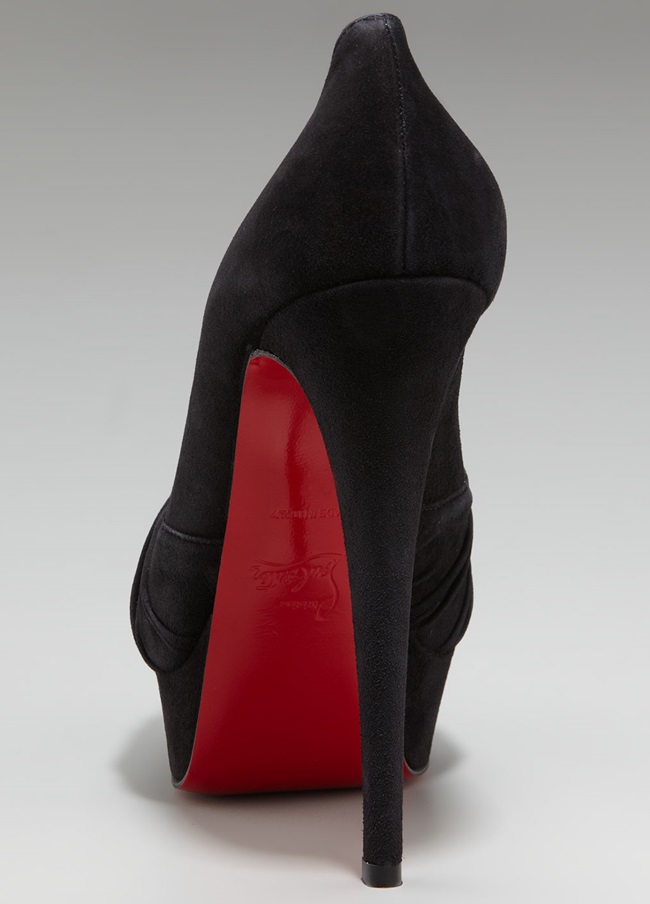 Christian Louboutin Jenny Pleated and Knotted Platform Pumps, sold out
If you fancy Sofia's red-bottom pumps, I'm sorry to disappoint you, but they are sold out everywhere. A similar style called the "Aborina" is available at Bluefly if you're willing to consider it: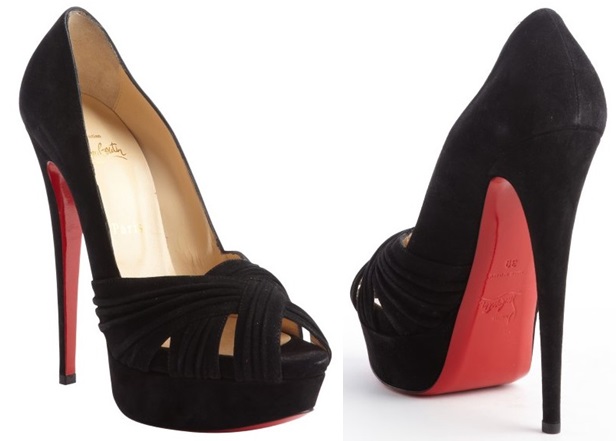 Christian Louboutin Aborina Pumps, $848 (was $995)
Now if it's the look you want to copy, you really don't need a pair of designer high heels to achieve it. I recommend these $50 options from Veda Soul instead. Simply wear your best fitting skinny jeans with these pumps, top the combo with a classic grey tee, then cap off with a statement purse and some glam sunnies to seal the deal.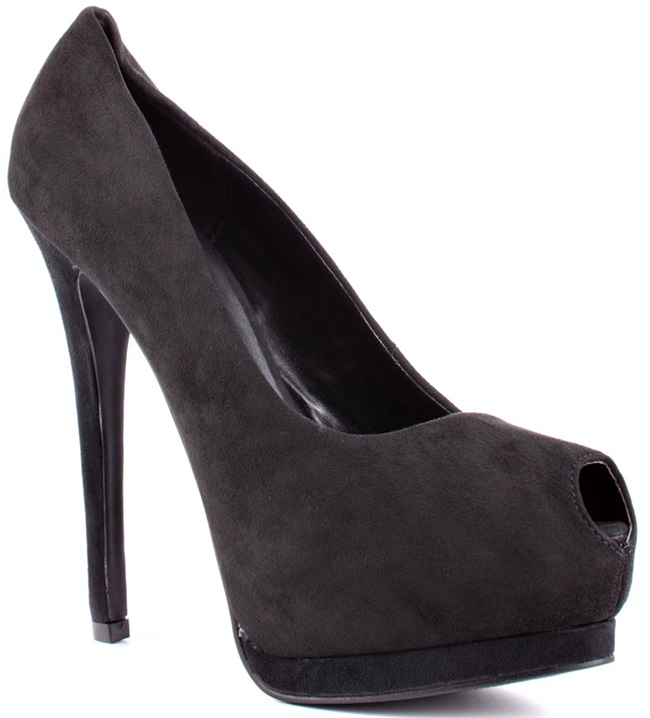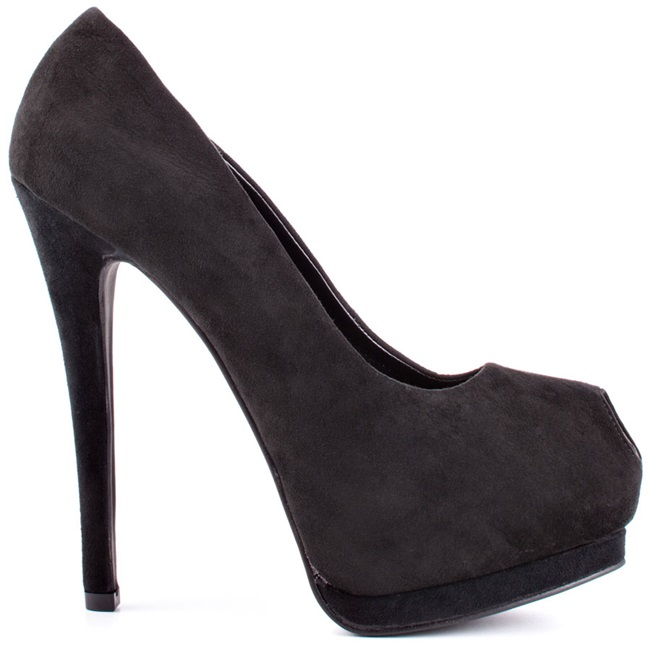 Veda Soul Britany Pumps, $50