We still have an Oscar's hangover. There were just too many gorgeous looks from the Oscar's!
TV star Emmy Rossum looked like a lovely bride when she attended the Vanity Fair Oscars Party held on March 2 in West Hollywood. If you slapped on a veil on her, she would have looked a lovely bride. Emmy Rossum wore a beaded, off-white dress and a pair of shimmery booties, both by designer Monique Lhuillier: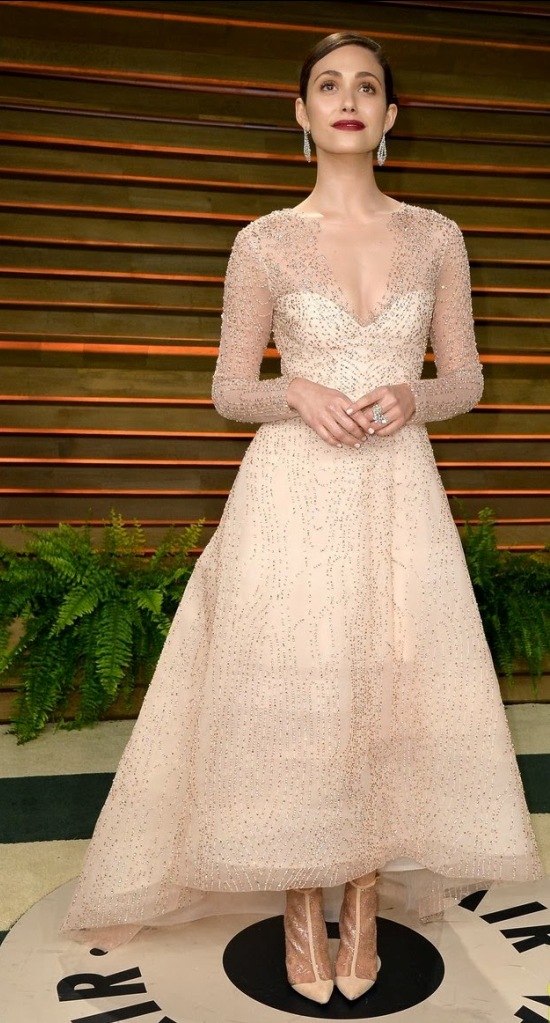 Below are some of the shoes from the designer's current shoe collection: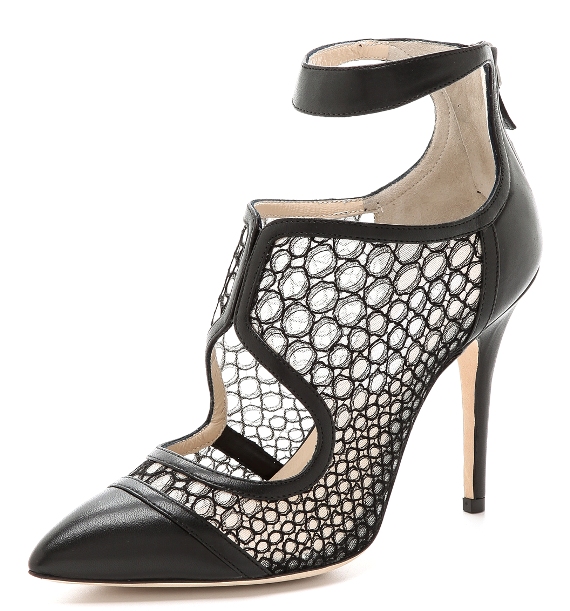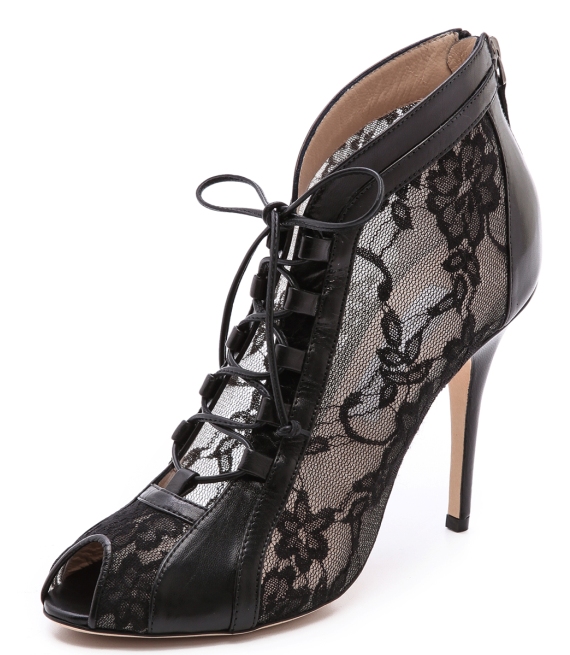 It looks like Monique loves the booties style the most, based on the shoes that Emmy Rossum had on at the Oscars Party. And based on the shoes from the current collection.
If you want a pair of white booties to go with a pretty dress, do take a look at this: