Congrats to Sierra Deaton and Alex Kinsey for winning this season's X-Factor!
I knew those two would win. People are generally romantic, so with Sierra and Alex being a real couple, it basically puts them at an advantage. Would you agree?
We all love a good love story, and theirs is a pretty sweet one. The two started out as friends who occasionally sang together in bars. Their relationship blossomed from there. Anyhow, speaking of Sierra, can you guess what the brunette cutie wore to the show's season finale?
Topshop. Yep, she wore Britain's favorite street label from head to toe. I actually love the fact that she did. Her outfit wasn't over the top, and she didn't look underdressed either. She was perfectly on-point in the sequined mini dress — a piece that you can score yourself over at Nordstrom, in case you want it. She also finished the frock with super girly bow-detailed satin sandals (also from the label). Check out Sierra's season-finale style and tell me what you think: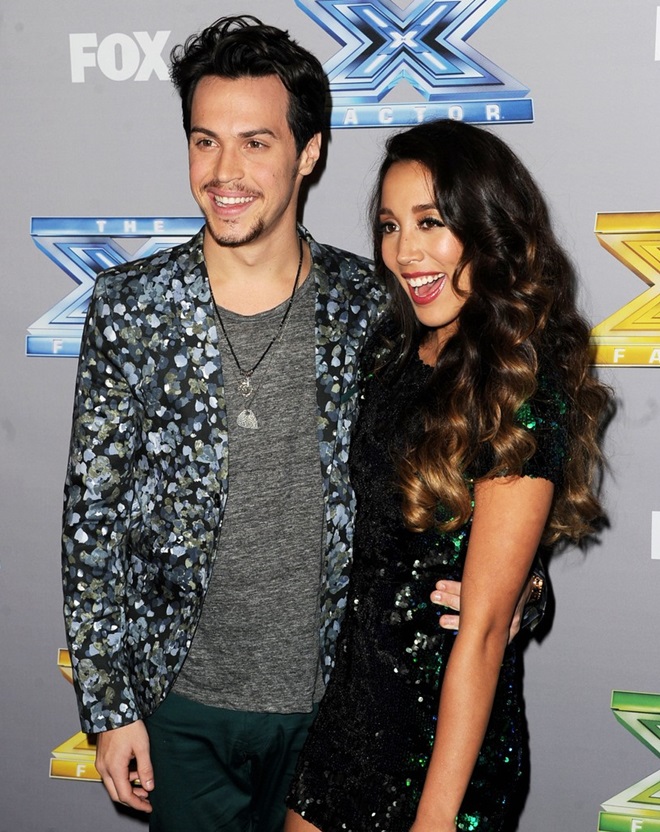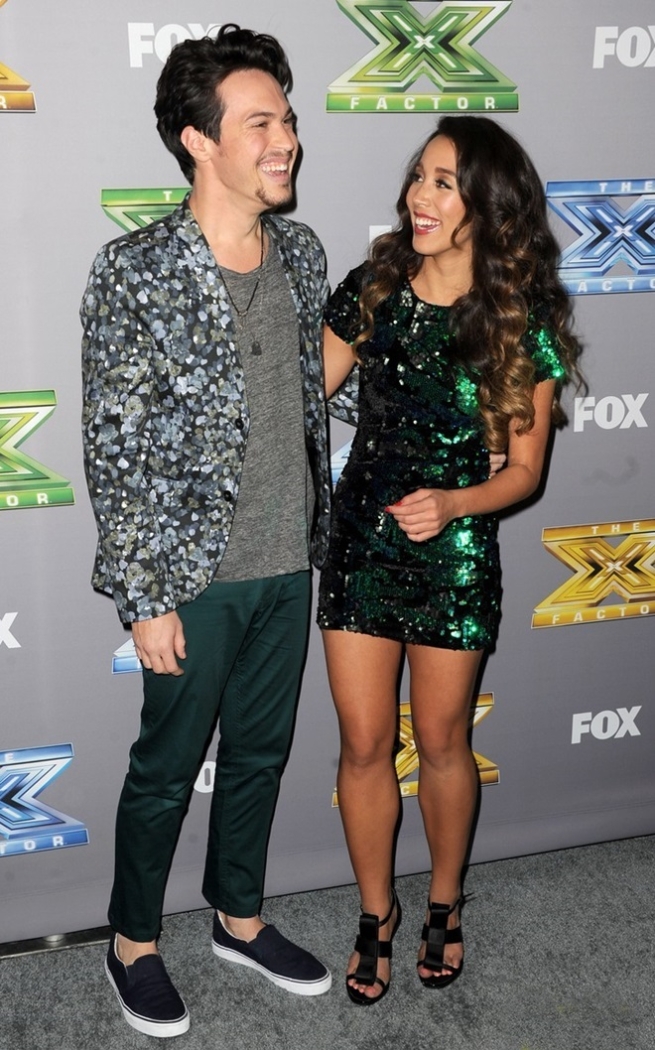 Alex Kinsey and Sierra Deaton attend the season finale of X-Factor, where they were crowned as the winners, December 19, 2013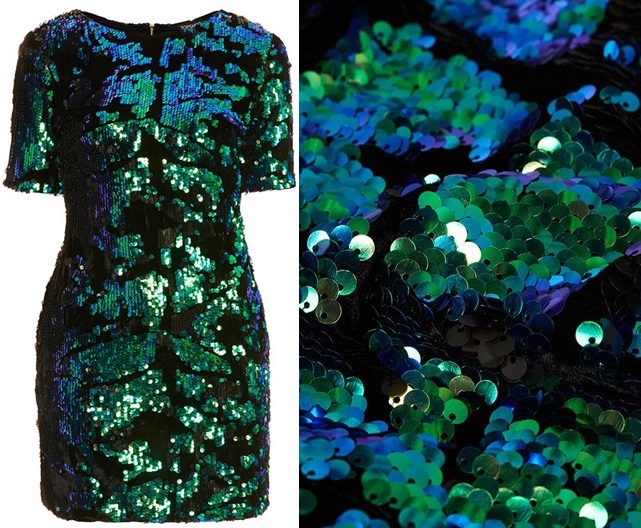 Topshop Sequin Velvet Shift Dress, $136
Well, do you like her outfit? Or do you think she could have done better?
Again, I think she looks perfect. If I had to nitpick, I'd probably let the lady cut off a few inches of her hair. I'm not really into super long locks, so it's really a matter of personal preference. Plus of course, there's the fact that she's sort of tiny, so chopping off a few inches (of her hair) will definitely make her look slightly taller.
That said, let's talk a little bit more about her bow-embellished sandals. Those are called the "Raspberry". They're wrapped in satin and feature block heels that are about 4.5 inches tall. They also follow the t-strap silhouette, with neatly folded bows fashioned on top of each shoe. Check 'em out up close: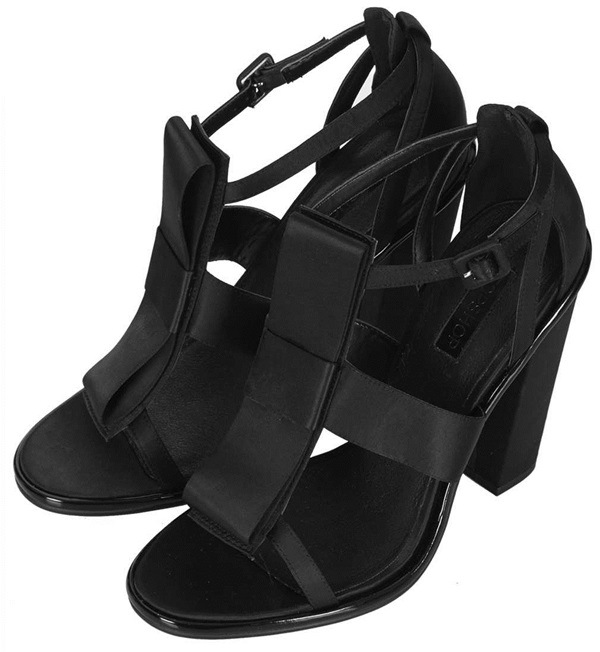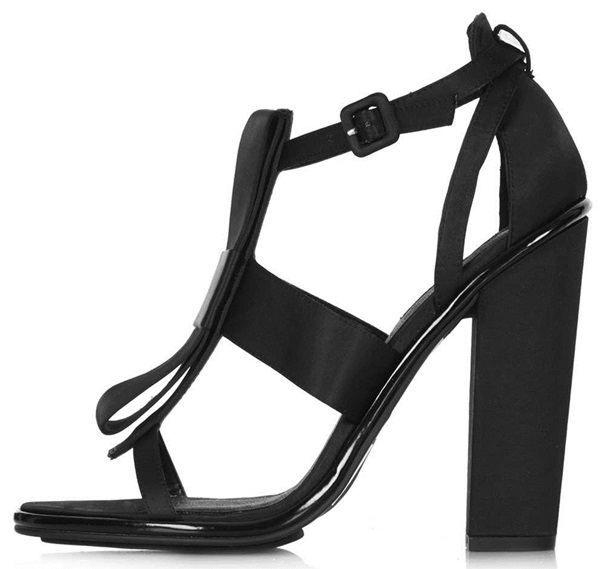 Topshop Raspberry Bow Embellished Satin Sandals, $110
You like? They're quite pretty, yes?
But just in case you're not into thick block heels, which these Raspberry sandals have a LOT of, you can try the really exquisite alternatives I found from Kate Spade.
Have a look at the "Ivy" Sandals. These come with girly bow details too, but they're a lot daintier and a lot more feminine. They're also wrapped in satin, but the heels on these shoes are shorter so they are easier to walk in. They come in four different color combinations, and they're now on sale at $197  (from a high $328).
What do you think of the Ivy? Will you grab a pair? And which color will you pick?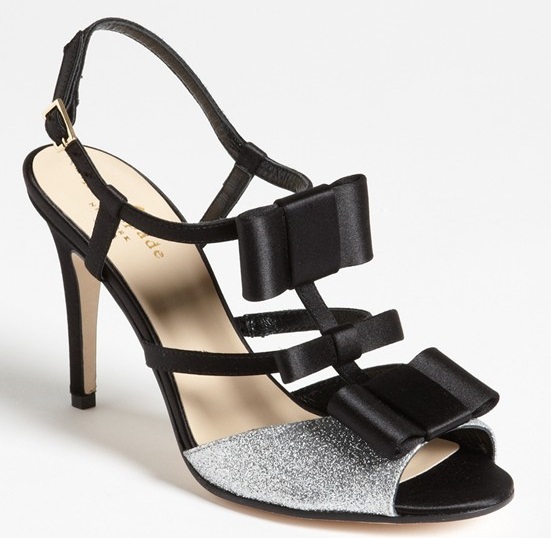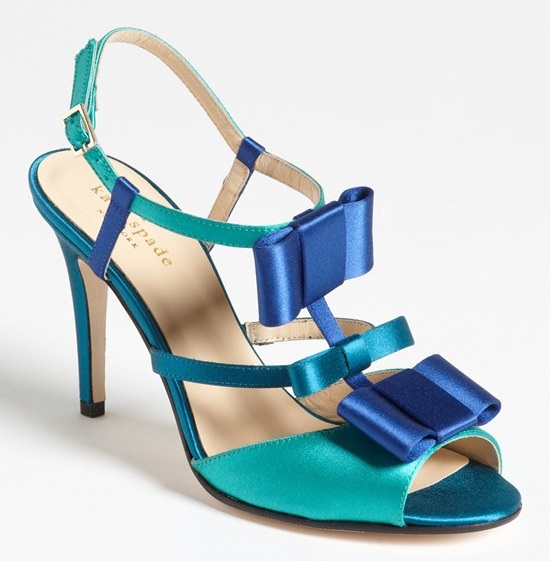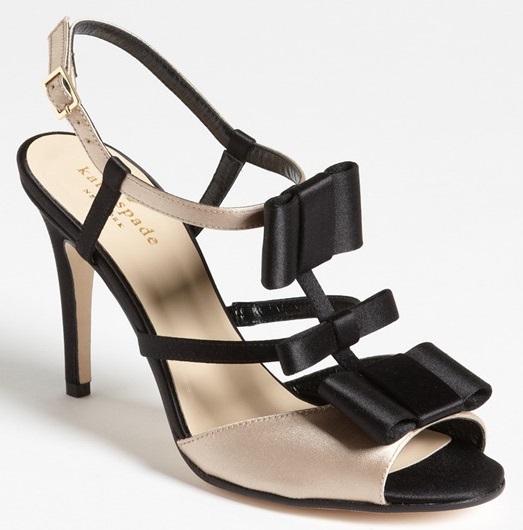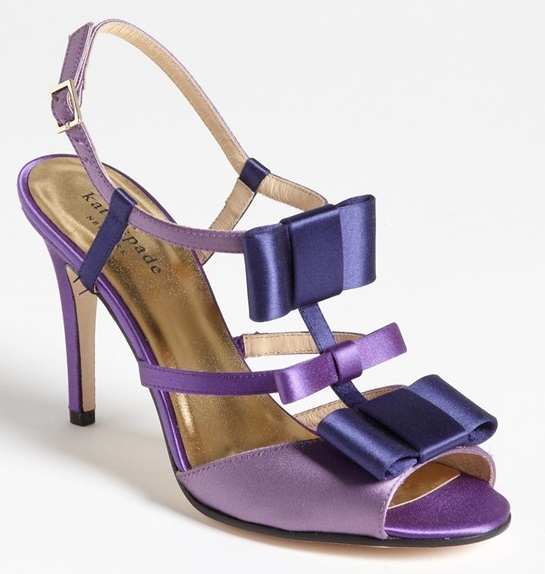 Kate Spade Ivy Sandals, $197 (was $328)