Selena Gomez is obviously back with Bieber. The young star was spotted holding hands with Justin as the two landed in Ontario, Canada, via a private plane on Wednesday (August 27). I guess these two can't keep away from each other, noh?
For the plane ride, Selena kept it classic in a black cropped sweater and white skinny jeans, but infused a bit of edge into the look by going for studded mid-calf lace-up boots.
Despite the elegant choice of color, the biker boots made her outfit look more rugged. Personally, I would have preferred a more polished-looking pair of boots, but perhaps looking rugged and a little rough was the look Selena was going for.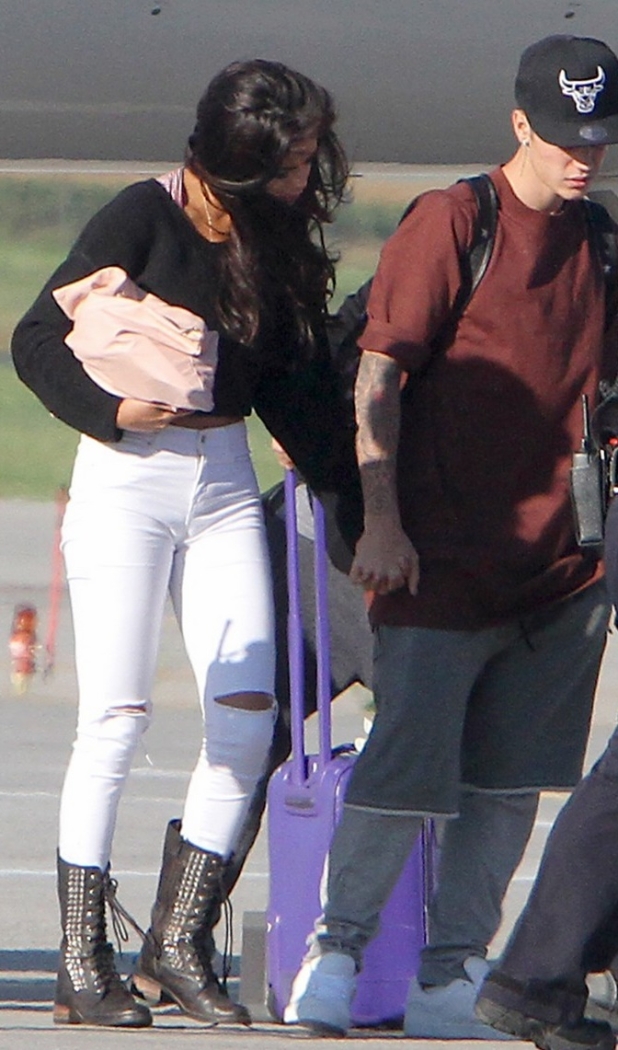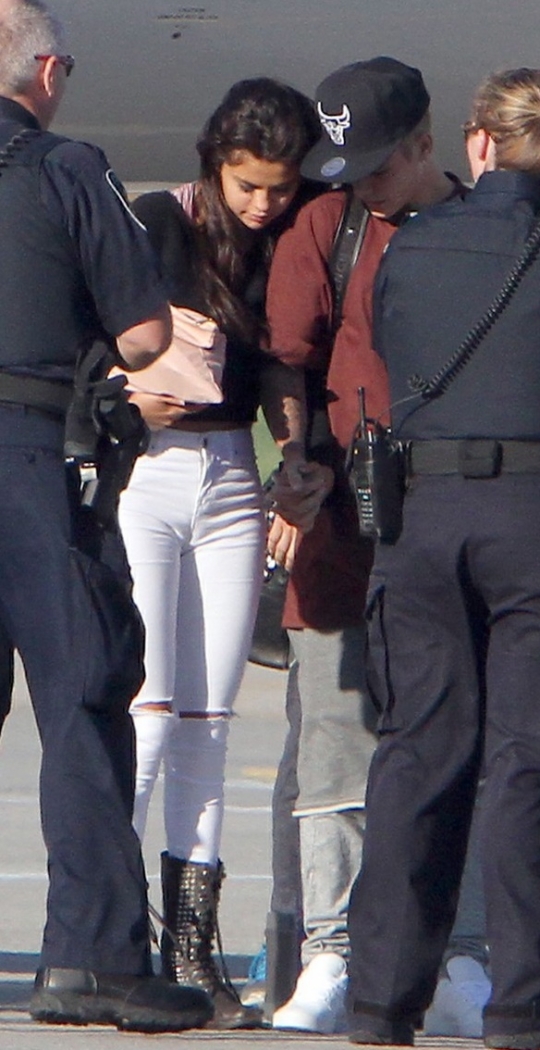 Selena Gomez and Justin Bieber hold hands as they arrive in Ontario, Canada, via a private plane on August 27, 2014
Do you approve of the pairing she put together? Should she have worn a different outfit, or should she have worn a different pair of boots?
If you like Selena's studded boots and you think she looks perfect as is, then perhaps I can interest you in these studded lace-up boots from Frye and Brinley. No doubt, these will look great with skinny jeans and a slouchy sweater: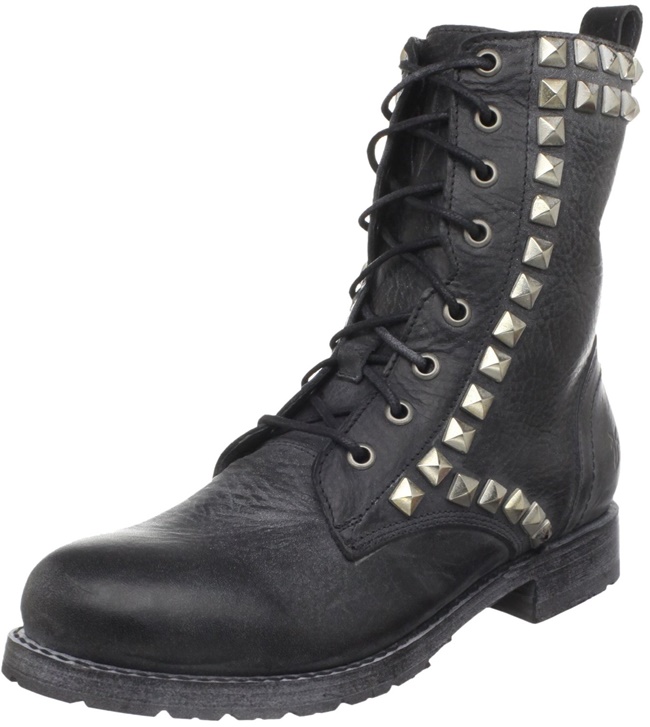 Frye Rogan Studded Lace Up Boots, $347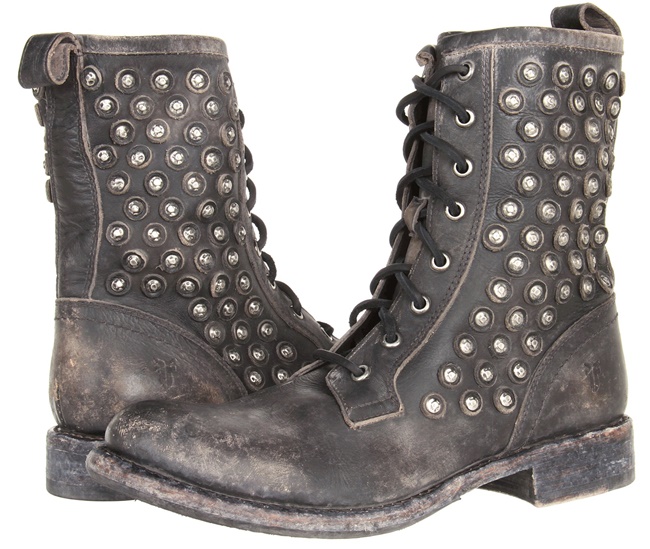 Frye Jenna Disc Lace Up Boots, $358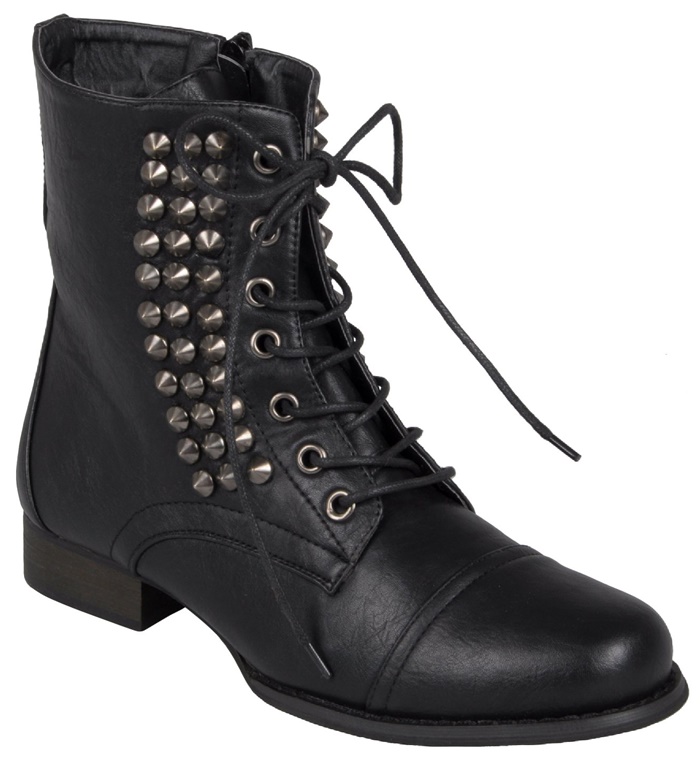 Brinley Co. Studded Lace Up Boots, $15 (was $55)
If, on the other hand, you feel like she could have chosen a better looking pair of shoes to go with her black-and-white attire, then join the club. Had I been Selena, I'd have chosen these sleek studded boots from Pour La Victoire instead. Do you agree with my choice?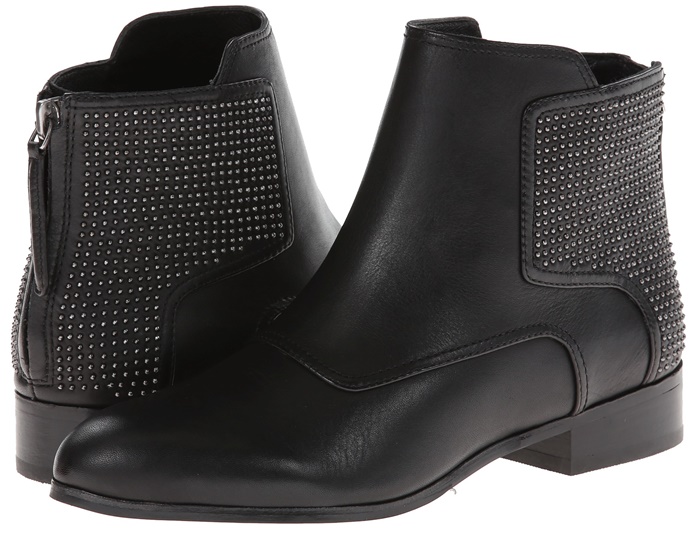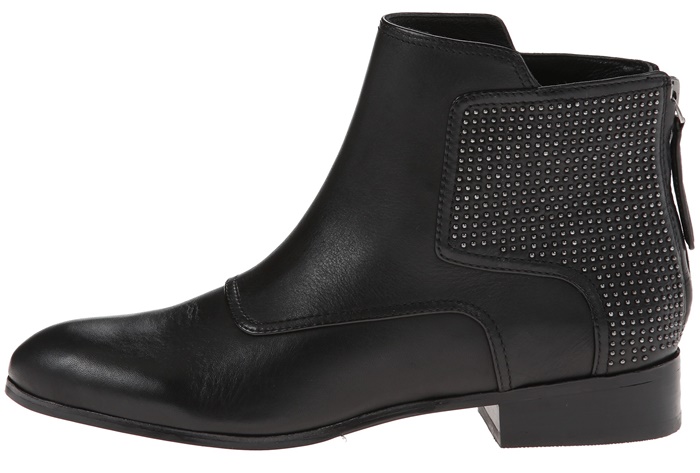 Pour La Victoire Keon Studded Boot, $395