Selena Gomez was spotted showing off her boobs in a sheer top while attending a private dinner in New York last Tuesday. The former Disney cutie wore the piece with black trousers and ankle strap sandals that were anything but simple.
Oh, don't worry. She didn't do a Rihanna and expose hers breasts out in the open. But Selena did flaunt some major cleavage in the sheer blouse — which was a stunning oversized Gucci number with metallic embroidery on it. It was actually a very gorgeous piece and I'm pretty sure it was expensive too.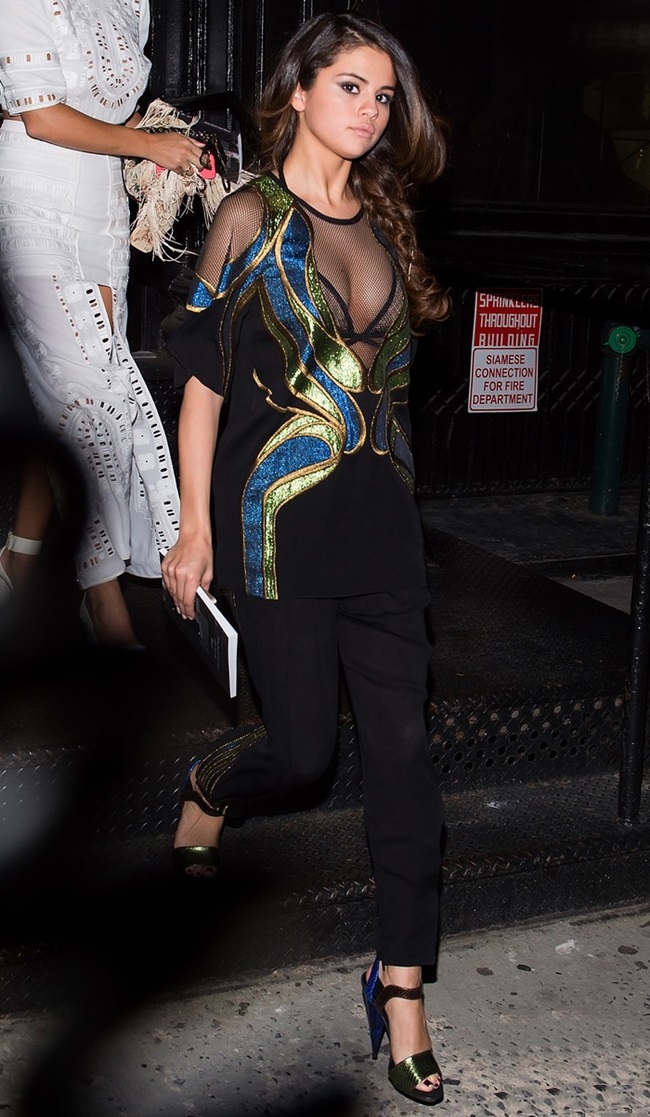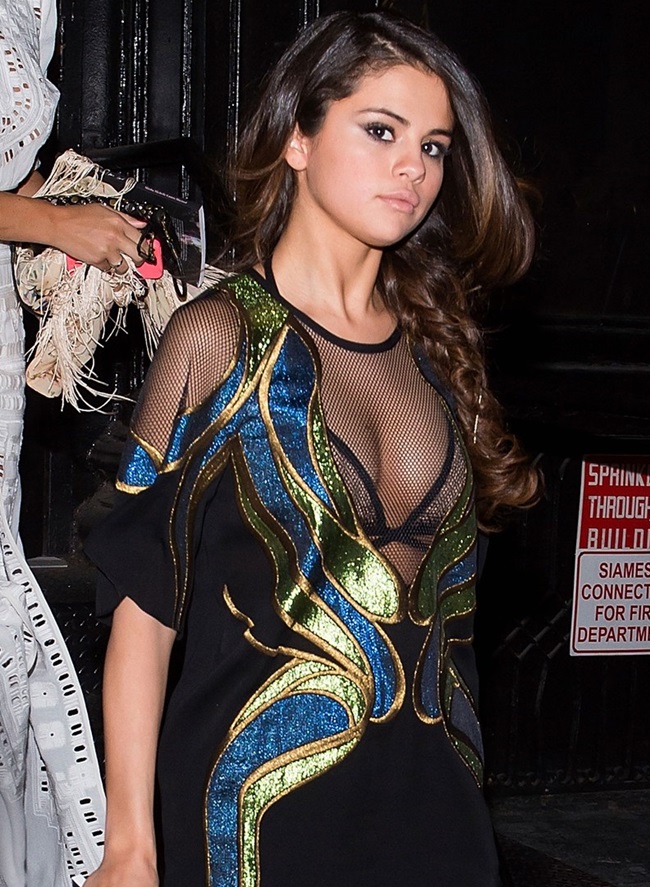 Selena Gomez flaunts her cleavage in a metallic embroidered blouse from Gucci, May 6, 2014
How do you like Selena's outfit here, hit or miss?
The top looks gorgeous. I'm sorry if you disagree, but I think it's really fancy. The pants, however, look a little ill-fitting, but they're black so I guess they're ok.
As for Selena's sandals, I say they're the highlights of her outfit. They look unique and completely one of a kind. I'm a sucker for mixed media treatment so I guess you could say I'm sold on the pair. And when I got to scrutinize them up close, well, let's just say I simply drooled. They look even more awesome up close.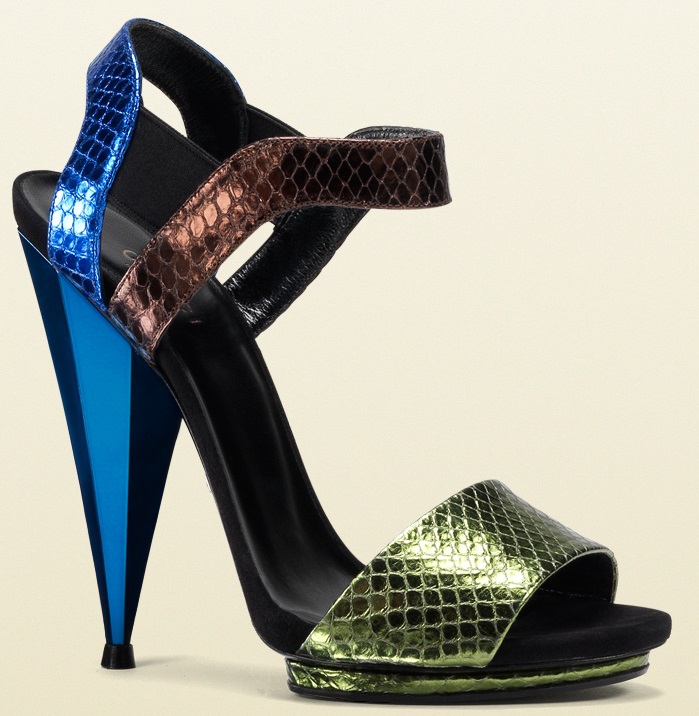 Gucci Liberty Ankle Strap Sandals in Green/Blue/Brown Python Skin, $1150
See. Like I said, they're S-T-U-N-N-I-N-G.
Selena's heels are also from Gucci. They're called the "Liberty" and they're crafted from metallic blue, brown, and olive green python skin leather. There are elastic inserts at the straps for a comfortable and easy fit, while the lacquered metallic blue cone-shaped heels are a manageable 4.5 inches tall.
Quite fancy, yes? Would you like a pair?
The jewel tones look really gorgeous. I know some of you might say these shoes are more appropriate for fall, but I disagree. They're perfect for wearing anytime of the year. I mean, how can you resist slipping into such exquisite beauties?!
Anyhow, if you want a pair, you can score the exact same combination over at the Gucci website. Other variants in plush suede, which are just as colorful, can be purchased over at Nordstrom. For those who prefer classic black, they have it too. Check out the renditions below: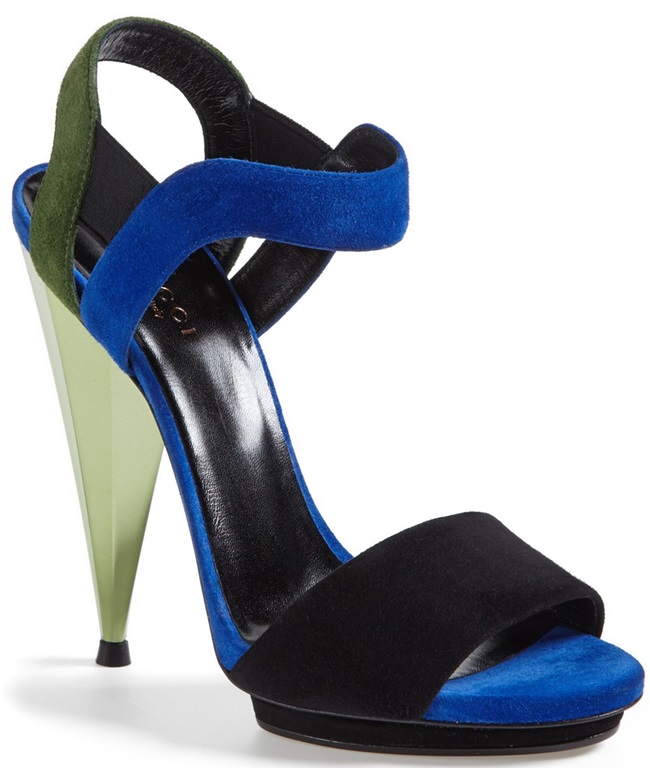 Gucci Liberty Sandals in Blue/Green Suede, $795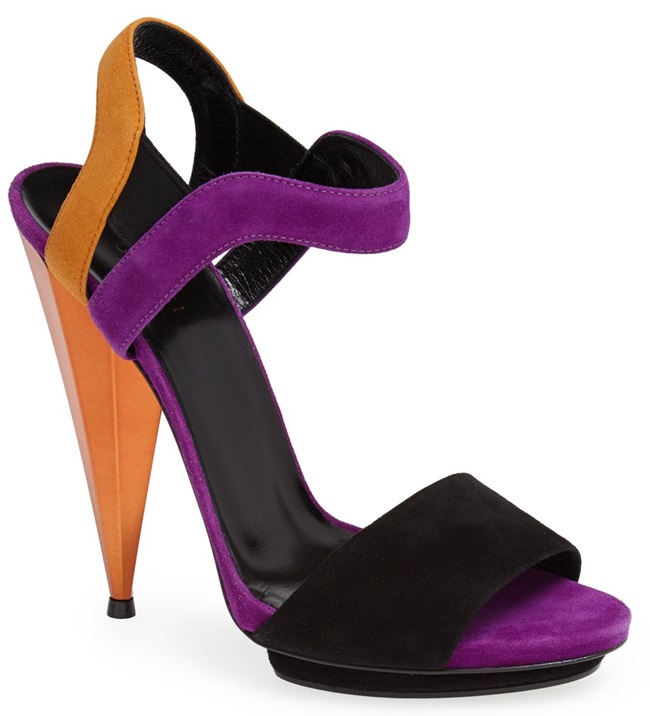 Gucci Liberty Sandals in Purple/Orange Suede, $795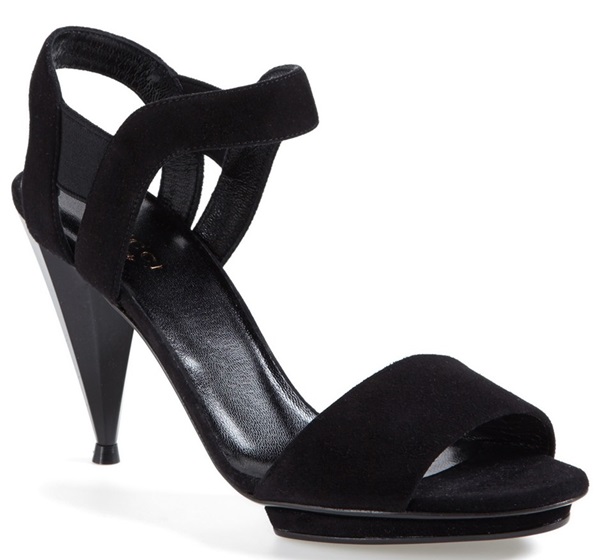 Gucci Liberty Sandals in Classic Black Suede, $795