Selena Gomez is on a roll. She's been flaunting her sexy figure for the past couple of months now — probably in an effort to show Justin what he's missing.
The actress attended the premiere of her new film, Behaving Badly, held at ArcLight Hollywood on Tuesday (July 29) in a snake-print cropped halter top worn with a pair of low-waist black skinny jeans.
Yes, there was skin exposure involved. Her flat stomach was basically on full display. She finished the outfit with dark cat-eye makeup and a pair of criss-cross double ankle wrap high heels. It was a simple, clean, sexy look and she nailed it perfectly.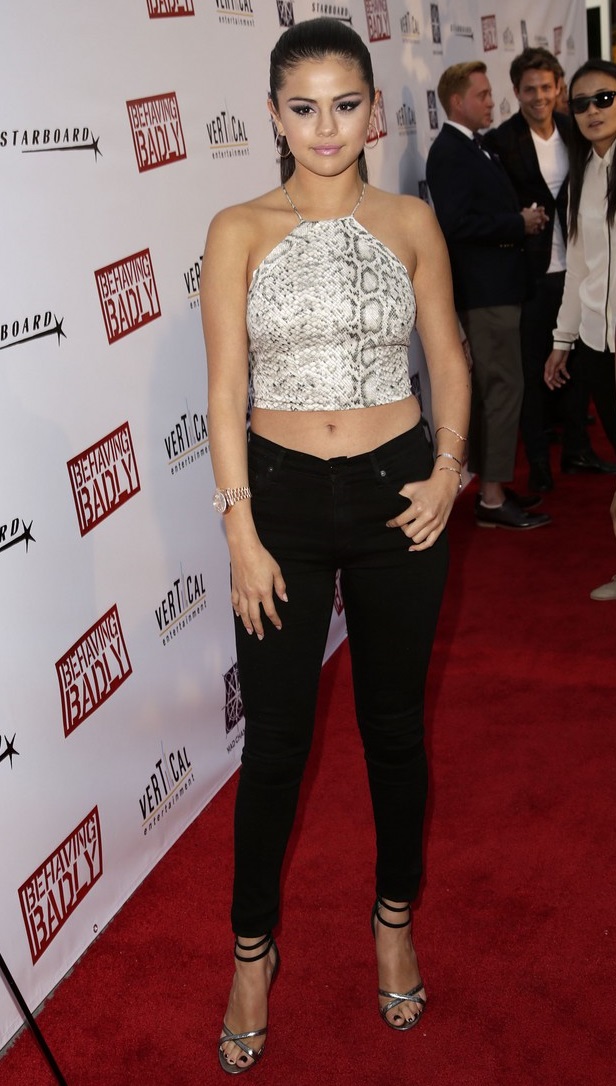 Selena Gomez poses with Nat Wolff, as the two attend the premiere of Behaving Badly at ArcLight Hollywood in Hollywood, July 29, 2014
Do you approve of her outfit? She does look amazing, doesn't she?
Just goes to show that you don't need a lot to look gorgeous. Great skin, a svelte figure, and well-appointed pieces are enough to make a stand out.
I don't have the details on her outfit yet, but if you wish to copy it, feel free. It's not that complicated. Just grab a cropped halter top and pair it with your skinny jeans. You can try these options from Topshop: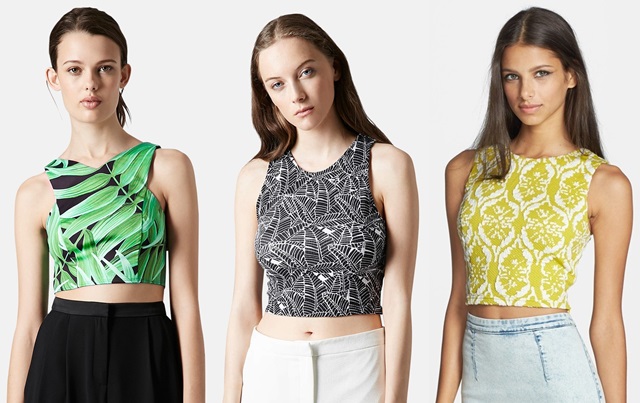 Topshop Leaf Print Crop Top, $24 (was $48) / Topshop Palm Print Crop Top, $20 / Topshop Retro Textured Crop Top, $42
Wear any of these tops with your favorite pair of black skinny jeans (you know, the ones that will make your butt look wow), then cap off with metallic criss-cross ankle wrap sandals, like the :Dominuque" from Badgley Mischka, which look very similar to Selena's stilettos from the premiere: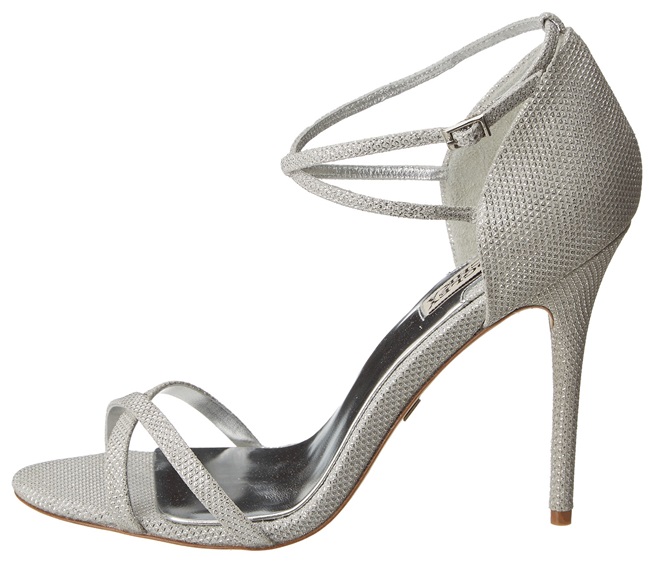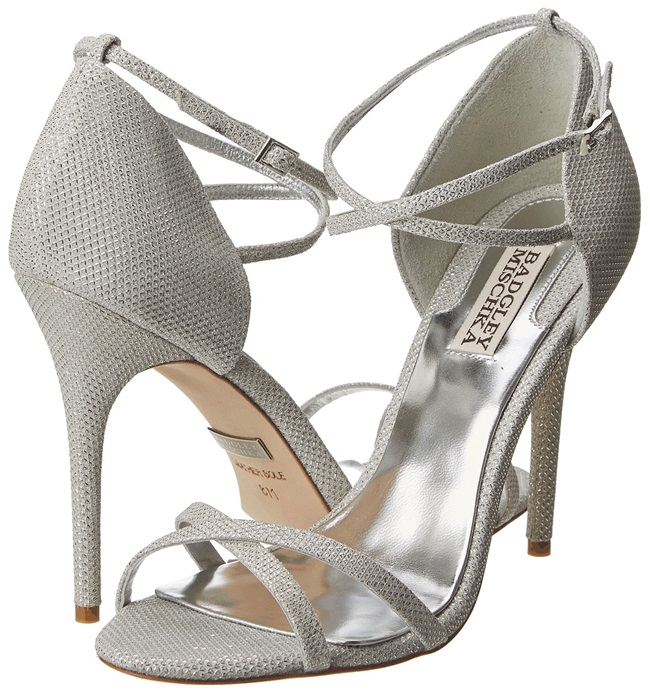 Badgley Mischka Dominique Sandals in Metallic Silver, $165 (was $185)